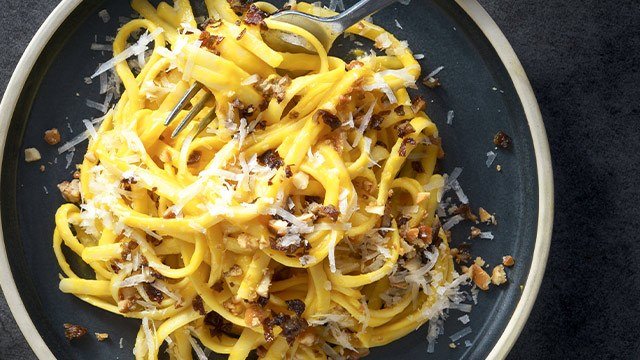 Have you tried fresh pasta? Fair warning: it will change your life. You'll surely taste the difference from your usual dried pasta dish. It's so good that it'll recalibrate your standards every time you eat pasta. Making fresh pasta is another layer of enjoyment. Getting your hands into your dough, immersing yourself in the process will make every bite, later on, even more rewarding. What more if you get to learn how to make fresh pasta and a variety of delicious versatile sauces from the experts?
This is an opportunity you wouldn't want to miss. Casa Artusi's executive chef Carla Brigliadori and Asia's Best Female Chef and Cibo owner Margarita Forés will be teaching intimate 3-hour classes just this weekend, November 10-11, that'll get your hands delightfully dirty. Sure, you can say that you can learn it through a video, but some tasks are better learned in person, with your hands coated in flour and palms filled with fresh pasta dough.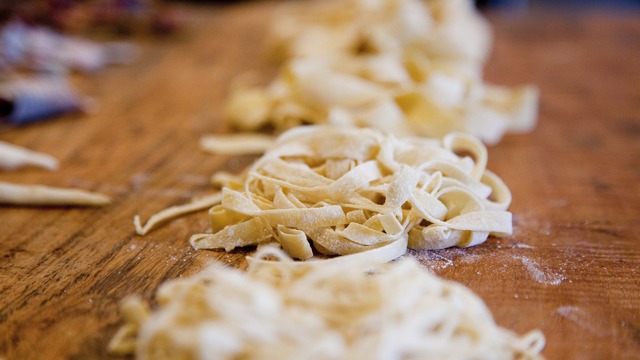 You won't just learn to make simple fresh pasta, you'll also learn how to transform it into different shapes. Just as important as the pasta, you'll also learn to make three different kinds of sauces per class. From the famous classics Ragu all Bolognese, Pesto Genovese, and Salsa Marinara, you can also opt to learn creamy Salsa di Magro or healthy Piselli e Prosciutto.
You can choose among three timeslots depending on your schedule and which sauces you're most interested in. No matter what class you choose, you'll get a hands-on learning experience with fresh pasta and how to make a mozzarella-loaded Italian flatbread called Piadina.
You absolutely need to make your own pasta from scratch at least once in your life and this is one of the best ways to tick off that box. You'll come home with a full belly, recipes, an apron, a certificate, a smile and a gastronomic experience like no other.
The workshops, at P4500 per class and per person will be held at the FLAME Restaurant, 16th Floor, Discovery Primea, 6749 Ayala Avenue, Urdaneta, Makati City. You can find more details and sign up here while slots are available.
ALSO READ:
ADVERTISEMENT - CONTINUE READING BELOW
Recommended Videos