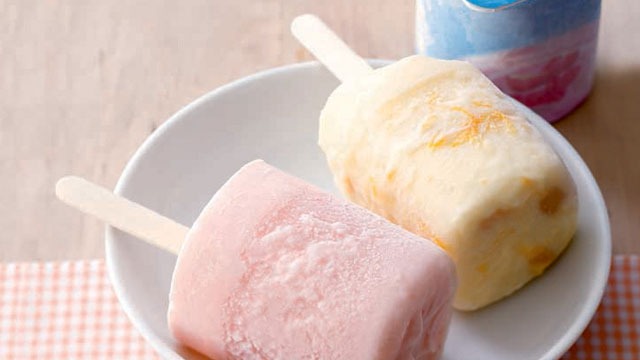 For a wholesome snack, how about some homemade yogurt ice pops?
All you have to do is insert a popsicle stick into your favorite yogurt cup and freeze overnight. When ready to eat, submerge the frozen cup in hot water for a few seconds—this makes it easy to remove the ice pop from the container. Now isn't that easy, delicious, and nutritious?
CLICK HERE for more POPSICLE RECIPES.
Photography by Patrick Martires | Styling by Rachelle Santos
Feature by Rachelle Santos appeared in the January-February 2015 issue of Yummy magazine