There's nothing like a cold, creamy, crunchy ice cream stick to beat the heat of the summer or to perk up the mood.
Whether you're craving something cool and sweet or you just want something delicious to cap off a hearty meal, an ice cream stick just ticks off all those boxes.
This summer, treat yourself to Selecta Boom Boom!
Selecta Boom Boom!? What's that?
Remember the pinipig ice cream sticks you enjoyed during summer vacations? Those crunchy, chocolate-coated desserts speckled with morsels of even crunchier glutinous rice? Selecta Boom Boom! is that summer treat converted for the 21st century!
Apart from the classic Pinipig Chocolate, there are also exciting new flavors — or as the hashtag says, #AngBagongCrunchNgBayan — to satisfy the more specific cravings of today's ice cream fan.
Those with a sweet tooth would find themselves jonesing for the Cookies & Cream, a creamy vanilla ice cream stick coated in white chocolate that's dotted with crunchy cookie bits.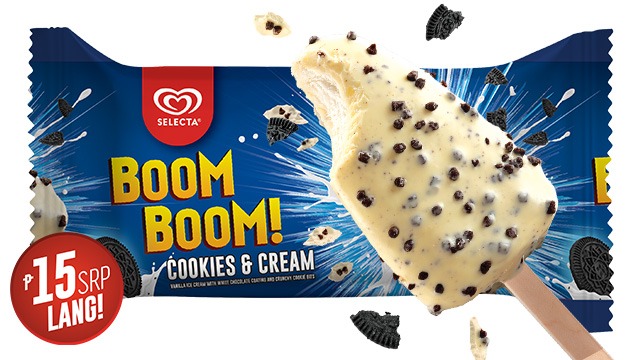 Chocolate lover? Grab a Choco Cookie. It's a triple chocolate extravaganza: chocolate ice cream enrobed in luscious chocolate and cookie bits — because what goes better with chocolate than more chocolate?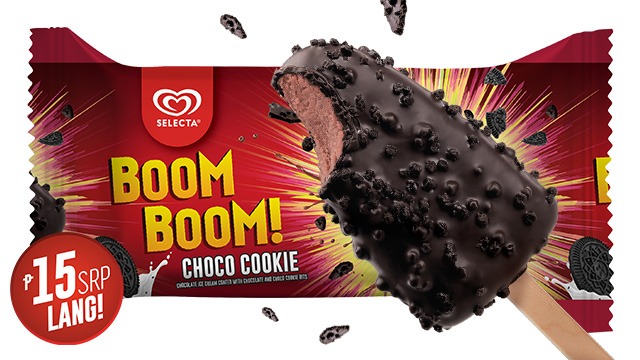 Then, of course, there's Pinipig Ube. Celebrating Filipino-on-Filipino traditions, the taste of purple yam is highlighted even further by a delectable ube shell. Balancing that sweet-nutty overload are the pieces of pinipig generously spread throughout the ice cream stick.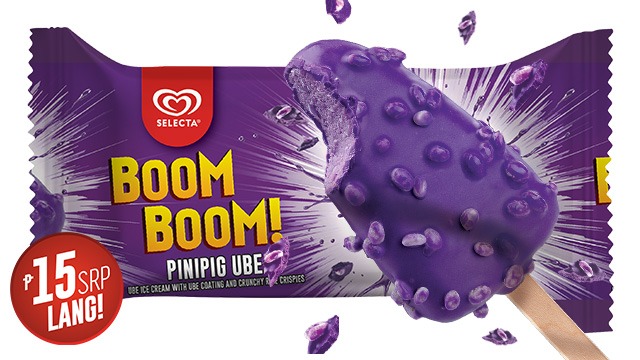 Of course, if it's nostalgia you crave, going old school with the original Pinipig Chocolate is always a great idea. Sometimes, you just want to go back to the good old days.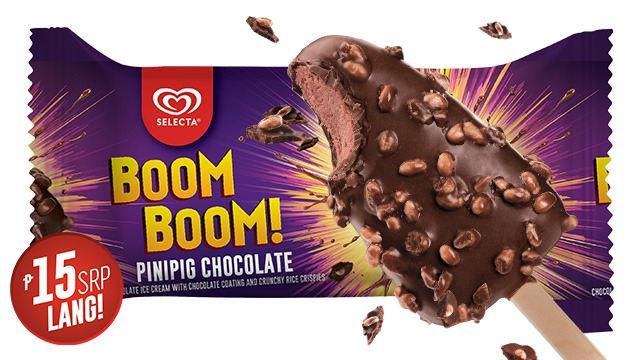 The amazing thing is, you don't even have to choose. Selecta Boom Boom! is priced at P15 (SRP) each and is available in your nearest groceries and sari-sari stores. You can get all the flavors — maybe even more than one of each — and have one ready for whatever mood you're in. Times have been tough. You definitely deserve an ice cream break!
For more information, visit the Selecta website and follow Selecta Philippines on Facebook.