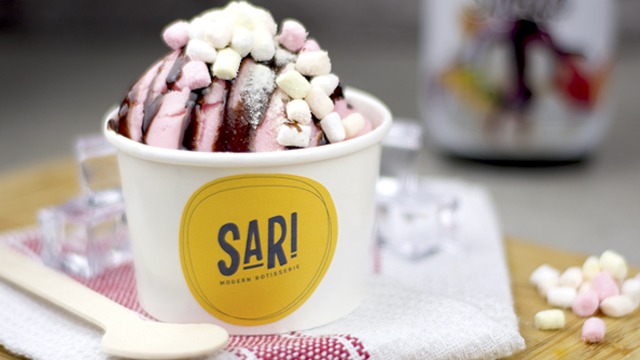 If you've ever snacked on that pink icy treat called scramble (or "iskrambol"), you know the satisfaction of scooping out and eating shaved or crushed ice flavored with brown sugar, oftentimes mixed in with gulaman, and topped with loads of powdered milk or condensed milk, and drizzled with chocolate syrup. Imagine all those nostalgic flavors in ice cream form! This is what you get in a cup of scramble-flavored homemade ice cream at Sari in Glorietta 3.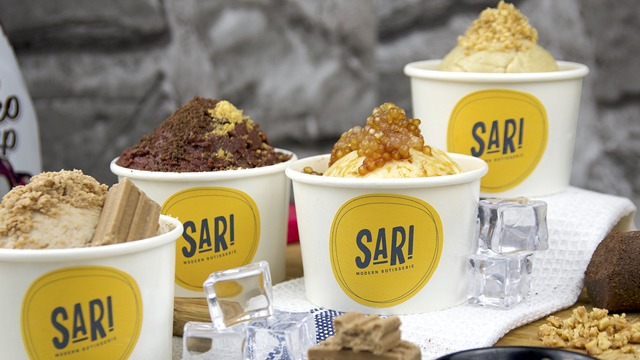 Located near the P2P bus station in Glorietta 3, Sari serves satisfying roasted meats, rice bowls, and fresh sides and platters for sharing, perfect for the lunch crowd in the Makati CBD. The desserts are clearly aren't an afterthought so make sure to save space for it: their homemade ice cream comes in your favorite childhood snack flavors which include the Scramble-flavored ice cream. The polvoron and taho-flavored ice cream will make you smile, too. Both are delicious takes on your favorite childhood snacks without being overly-sweet. Each cup is priced at P80. Can't decide which to try? We say, try all the flavors!
Sari is located at Glorietta 3, Makati City.
ALSO READ: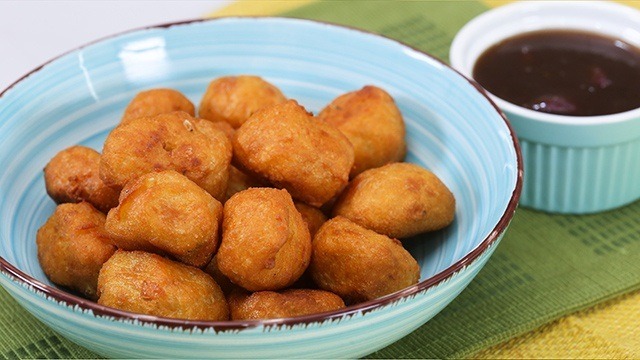 WATCH: How to Make Homemade Fish Balls
Posted in:
Cooking
ADVERTISEMENT - CONTINUE READING BELOW
Recommended Videos