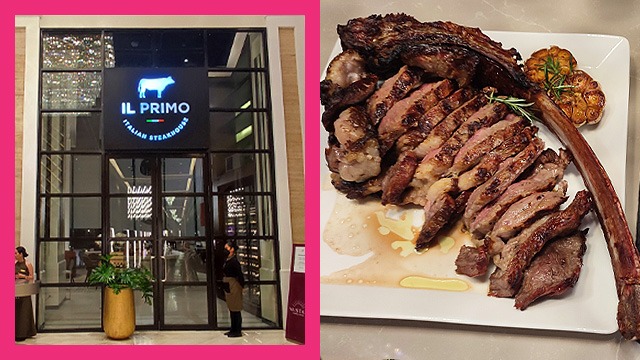 It's not often that you'll find a steakhouse that offers a cuisine beyond the one that many are familiar with. Il Primo Steakhouse in Nustar Resort and Casino seeks to tweak that notion with its Italian-themed steakhouse.
Beyond the mashed potatoes, grilled vegetables, and other side dishes that are the usual dishes that accompany the meaty slabs, Il Primo Steakhouse also offers Italian dishes to accompany your steak: creamy risottos, a curated charcuterie board, salads with punchy Italian dressings, handmade pasta, and pizzas to make your steak meal more satisfying and (let's be honest) nakakabusog.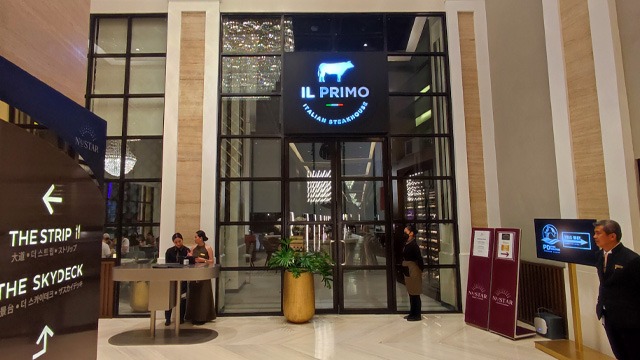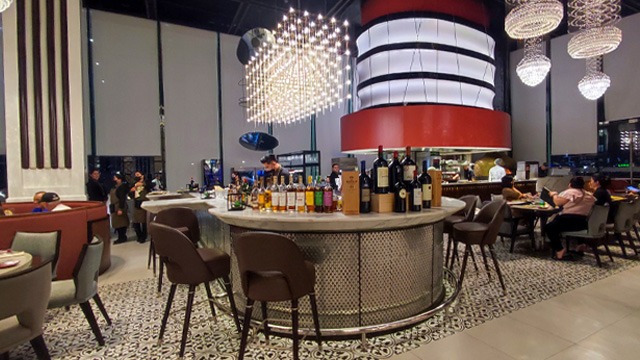 Located in the casino area of the resort compound in Cebu City, Il Primo Steakhouse is considered Cebu's first Italian steakhouse. It uses a Josper grill to cook its pizzas and steaks. The Josper grill (just in case you're wondering) is a combination grill and oven so two different cooking methods can be used. This results in food that has smoky and grilled flavors while the chef has the temperature control and other functions of an oven.
This is how our steaks at Il Primo were cooked, and the result was a fabulous meal that made us want to come back for more.
Here are the dishes we highly recommend at Il Primo Steakhouse at Nustar Resort and Casino in Cebu City:
1 Gnocchi Quattro Formaggi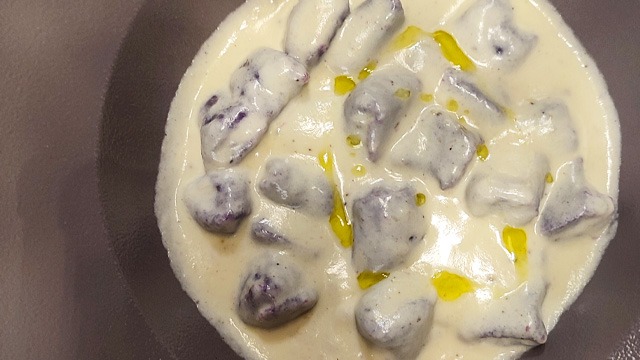 Don't be intimidated by the Italian name because this dish is surprisingly a Filipino fusion dish!
The Gnocchi Quattro Formaggi (P550) are handmade ube potato dumplings, boiled, and then tossed in a luscious cheesy sauce. The gnocchi is made with ube or purple yam and are pillowy soft as dumplings should always aspire to be. The four cheese sauce is generously doused over the gnocchi and if you have any Foccacia leftovers, you'll want to use sop it up with a piece of that bread.
2 Risotto Con Porcini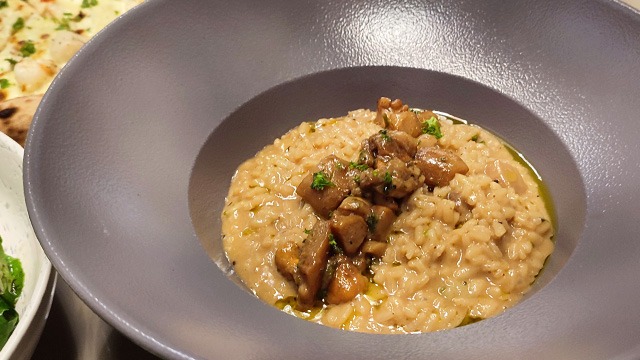 If there's one dish you can not leave without trying, it needs to be this risotto. The Risotto con Porcini (P1,100) is a rice dish that is simmered in a pan, not a pot. It's continually stirred while flavorful stock is gradually added so it slowly but gently absorbs it as it cooks. The stirring jumpstarts the creation of the creamy texture but it's made even more creamy when grated Parmiggianno Romano cheese is stirred right before it's served.
ADVERTISEMENT - CONTINUE READING BELOW
Recommended Videos
This particular risotto is further flavored with porcini mushrooms which are a fantastic flavor that transforms this risotto from delicious to outstanding. It's a fantastic side to its steak.
3 Burrata Salad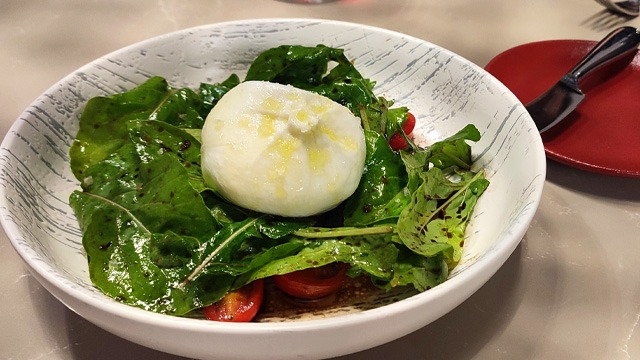 Burrata was first introduced to the market around 2017, and it has permanently snuggled its way onto Italian menus ever since. This Burrata (P700) salad has a cheesy pouch of cream on top of the salad. It easily tempers the punch of both the balsamic vinaigrette and the bitterness of the rocket (aka arugula), and balances the juicy tomatoes of this salad wonderfully.
4 Tomahawk Steak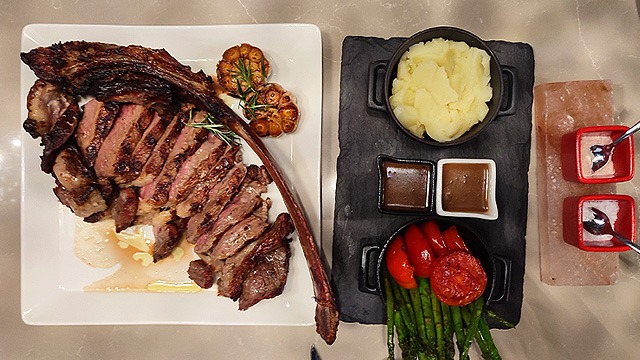 Il Primo understands the Filipino culture of sharing their food, which is reflected in its steak menu as well. If you're feeling selfish (It's steak! No judgment!), order yourself a Tenderloin US Angus Omaha Prime (P3,000/200 grams) or a Ribeye US Black Angus Excel (P3,300/300 grams) so you can enjoy your steak in peace. But know that there is also a selection of steaks that are meant to be shared, including a Flinstones-style Tomahawk Angus Choice Omaha steak (P13,500/1,500 grams).
This hulking piece of meat weighing in at a hefty 1.5 kilos is still attached to a rib bone! It's expertly grilled, and this is where the restaurant truly shines. The enemy of anyone cooking steak is the bone since this obstacle can lead to undercooked (or overcooked!) parts of the steak. This is expertly navigated by the chefs at Il Primo. The steak is tender throughout and our request for Medium doneness was perfectly achieved with a gorgeous sear on the outside while maintaining the still pink center that indicated its doneness.
This steak was accompanied by grilled asparagus, tomatoes, and buttery mashed potatoes as its sides with smoked black pepper and mushroom cream sauces. You can also order a truffle or a red wine rosemary sauce if you prefer. While these sides are delicious and cooked to perfection just like the steak, the risotto and the gnocchi were the outstanding (and better) accompaniments to the steak.
If you're wondering, the steakhouse has a sommelier or wine expert who can help you pair your meal with a drink from its extensive wine list.
Il Primo Steakhouse is located in the Nustar Resort and Casino in Kawit Point, Cebu City. It is open daily at these hours: Monday to Sunday from 12 p.m. to 2:30 p.m.; Sunday to Thursday from 5:30 p.m. to 10:30 p.m.; and Friday to Saturday from 5:30 p.m. to 12 a.m. For more information about this restaurant and other dining options within the resort, visit Nustar website.
***