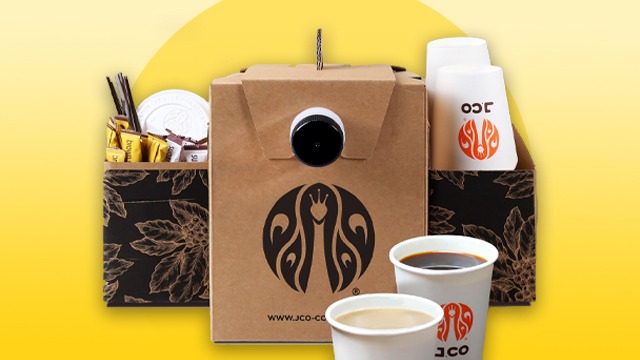 We know coffee lovers have it bad when they can't get their required 2 to 3 cups. Coffee really is a great way to perk yourself up! If you're traveling out of town every weekend or have a huge meeting in the office you're running late for, you may not have the time or the opportunity to stop for some good coffee.
This is where this huge box of coffee from J.Co Donuts & Coffee comes in handy because its new Brew Box holds a whopping 3 liters of coffee!
The box really is huge and contains enough coffee to satisfy even the most hardcore coffee drinker out there! Three liters is good for 12 250-ml cups (aka normal-sized cups) even if J.Co is conservative in saying it only serves 8 to 10 cups. This box is accompanied by sugar and creamer packets non-black coffee drinkers need to enjoy their brew along with paper cups, covers, and stirrers you'll need since this is still a to-go box.
The basic Hot Americano Brew Box is only P850 if you order it for delivery on GrabFood but that's not the only beverage you can get in the box. You also have the option of getting Hot Cafe Au Lait Brew Box (P1,090 on GrabFood) or Hot Chocolate Brew Box (P1,070 on GrabFood), too!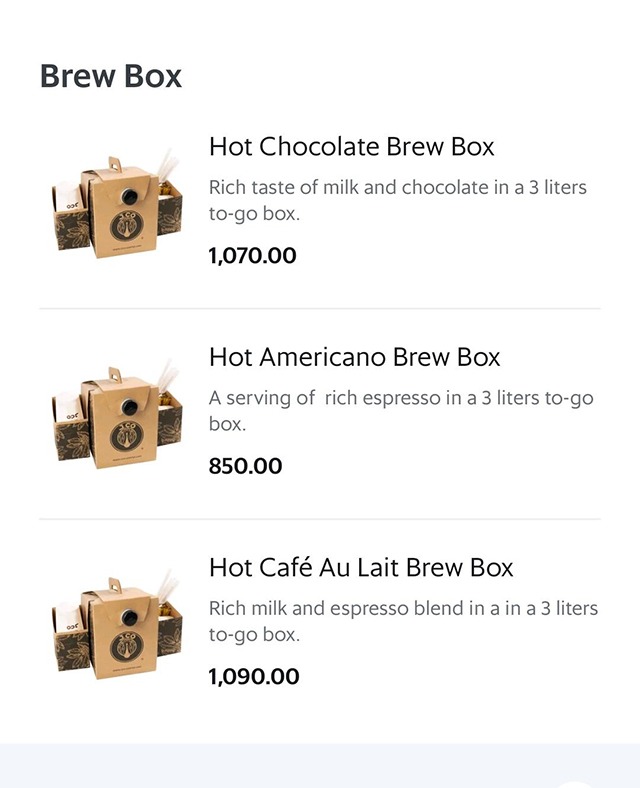 This is perfect for big gatherings and especially on road trips together with a box of their famous doughnuts. We don't know about you but this box can be a lifesaver for any coffee lover in places where you just can't stop for a good cup of coffee!
J.Co Brew Box is available in selected stores. Visit J.CO Donuts & Coffee, Philippines on Facebook or Instagram for more details.
ADVERTISEMENT - CONTINUE READING BELOW
Recommended Videos
***