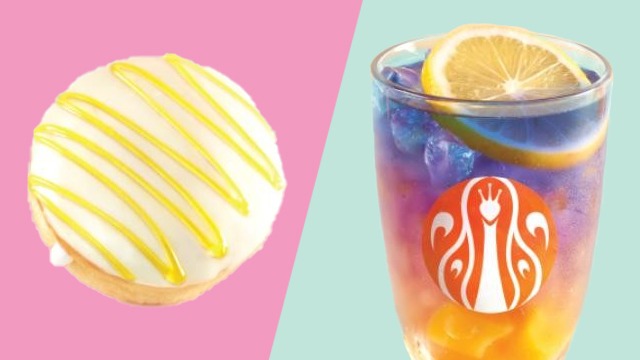 J.Co never disappoints when it comes to its doughnuts and drinks, but this sweltering heat is a sign that something refreshing will always be welcome. That might be what J.Co was thinking when it launched its NEWEST flavor series called Island Paradise. 
These two pretty offerings from J.Co feature a lemon flavor profile for both the doughnut and the ice-cold drink. The Lemon Breeze Donut is a classic doughnut loaded with a tangy cream cheese filling before it's dipped into melted white chocolate and topped with a lemon drizzle. It's a tangy and creamy contrast that plays with your taste buds! 
The gorgeous drink is called an Iced Peach Smurf, and it's a color-changing beverage. It takes advantage of the butterfly pea flower tea mixed with lemonade to make it into the Instagramable drink that it surely is. Plus, it's not only sweetened with summery peaches but it also has got real peach slices in the drink, too! 
J.CO's Island Paradise series is available in all J.CO stores nationwide. It's available as an in-store purchase or ordered via Food Panda, GrabFood, and its FB Messenger.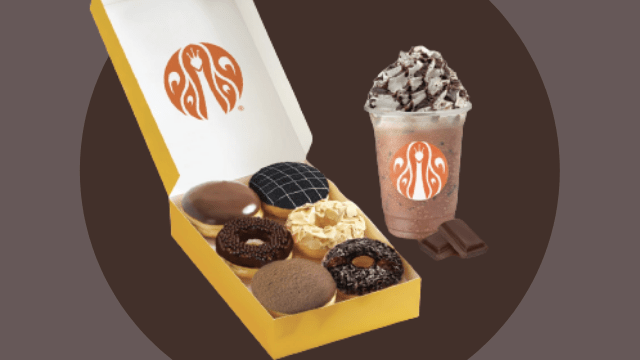 Don't Miss J.CO's Promo On Chocolaty Doughnuts And Chocolaty Drinks This Week
Posted in:
News + Trends
*** 
ADVERTISEMENT - CONTINUE READING BELOW
Recommended Videos