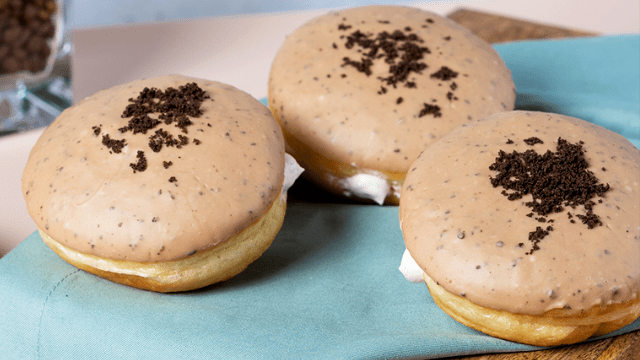 Who can say "no" to coffee, whether it be for drinking or eating? Certainly not us! If you also consider yourself addicted to coffee and can't go a day without it, J.CO Donuts & Coffee has a new Cafe Au Lait series that includes two drinks and one donut. Perfect if you need an extra energy boost!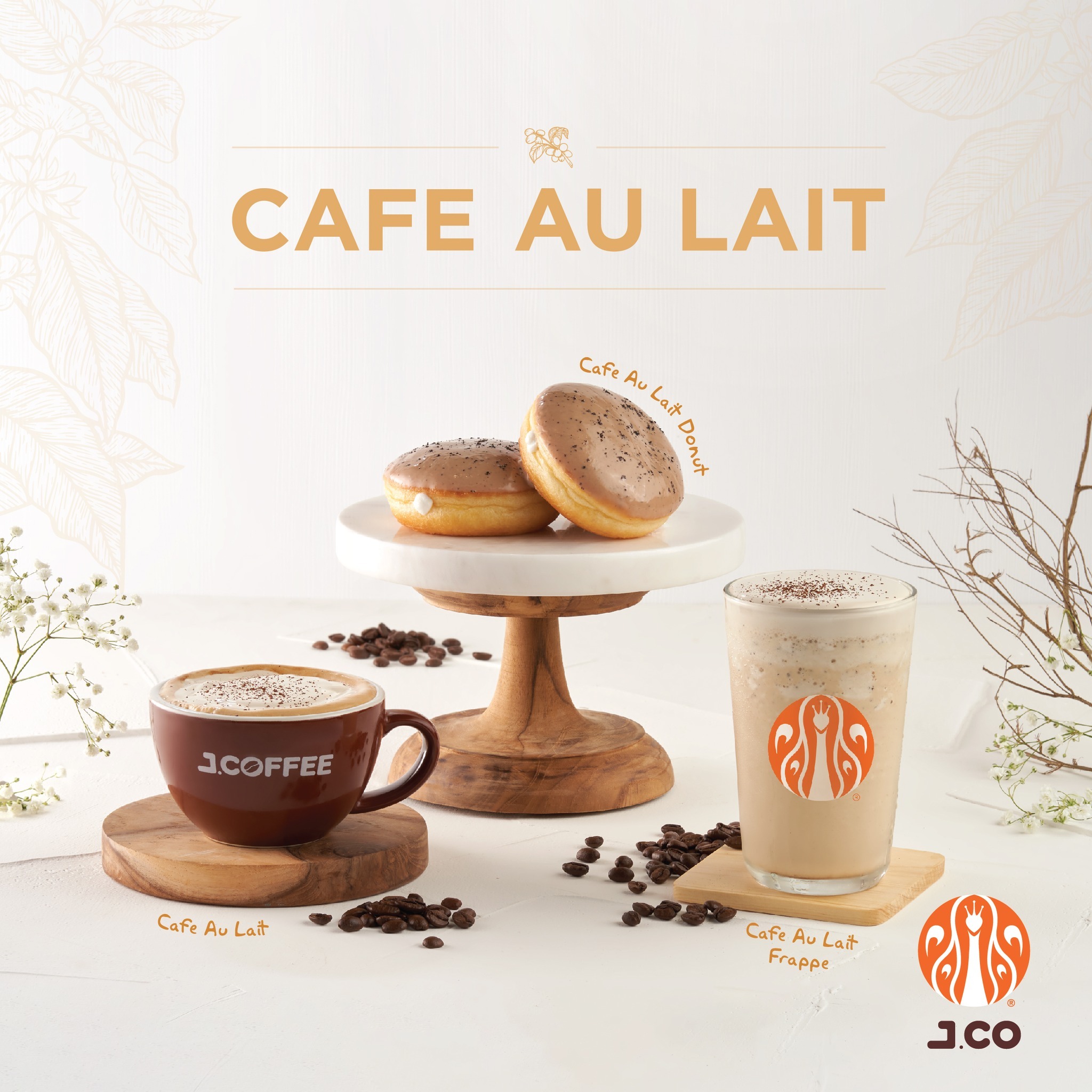 The two new drinks under the Cafe Au Lait series are the Hot Cafe Au Lait which has an espresso blend, milk, espresso cream, and dusted with espresso grounds, and the Cafe Au Lait Frappe that uses a cappuccino base, milk, espresso cream, and espresso grounds.
You can pair your drink with the new Cafe Au Lait Donut that has a creamy coffee filling inside the doughnut. It's topped with a coffee-chocolate glaze and cookie powder to make it sweeter.
J.CO Donuts & Coffee's Cafe Au Lait series is now available for dine-in, take-out, and delivery transactions.
*****
ADVERTISEMENT - CONTINUE READING BELOW
Recommended Videos