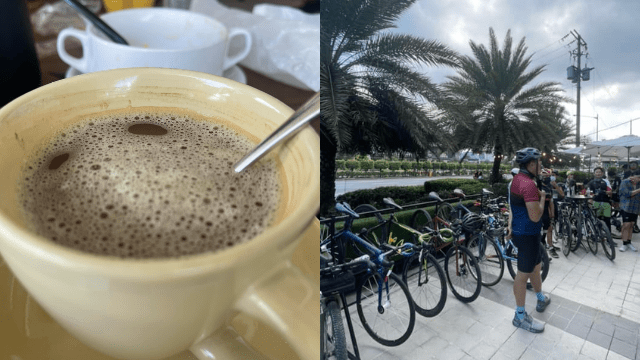 Cyclists don't always ride their bikes for their daily commutes or to train for competitions. Some cyclists out there just want to have quick rides around the city, grab some breakfast, and get home before it gets too hot. Or in the case of this rainy season, before the afternoon rain starts pouring.
Now, if you're a cyclist yourself or you have friends that do, tell them this: They can grab a free cup of coffee at select hotels in Metro Manila this month. Heck, they can grab several cups of joe if they want to because it's unlimited and all for free.
[facebook url="https://www.facebook.com/JinjiangInnMakati/posts/5335121509935505″]
The free beverages will be available at Jinjiang Hotel Makati, Jinjiang Hotel Ortigas, and Hotel 101 Pasay from 6am to 12pm, Saturdays and Sundays, for the entire year. Yes. Free unlimited coffee on weekends for the rest of 2022. Let that sink in.
This is an initiative of the Hotel 101 group in support of the local cycling community. The owner of the Facebook post, celebrity Gretchen Ho, says "sa susunod, bike repair stations na raw." Surely, that's something cyclists in the city should be excited about.
Spread the word, people. You can also check out more details below:
[facebook url="https://www.facebook.com/gretchenongho/posts/601230131362191″]
This story originally appeared on Topgear.com.ph.
* Minor edits have been made by the Yummy.ph editors.
*****