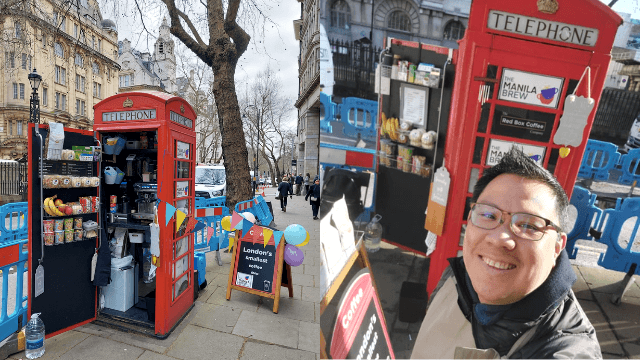 When you think of London, you probably think of Big Ben, Buckingham Palace, and London Bridge. You might also know the country to be inhabited by mostly tea-drinkers, but did you know the British people are heavy coffee drinkers, too? 
Right in the capital of England, an OFW (Overseas Filipino Worker) named Joel Carlos serves freshly brewed coffee to locals through his new business venture The Manila Brew, dubbed as "London's smallest coffee shop."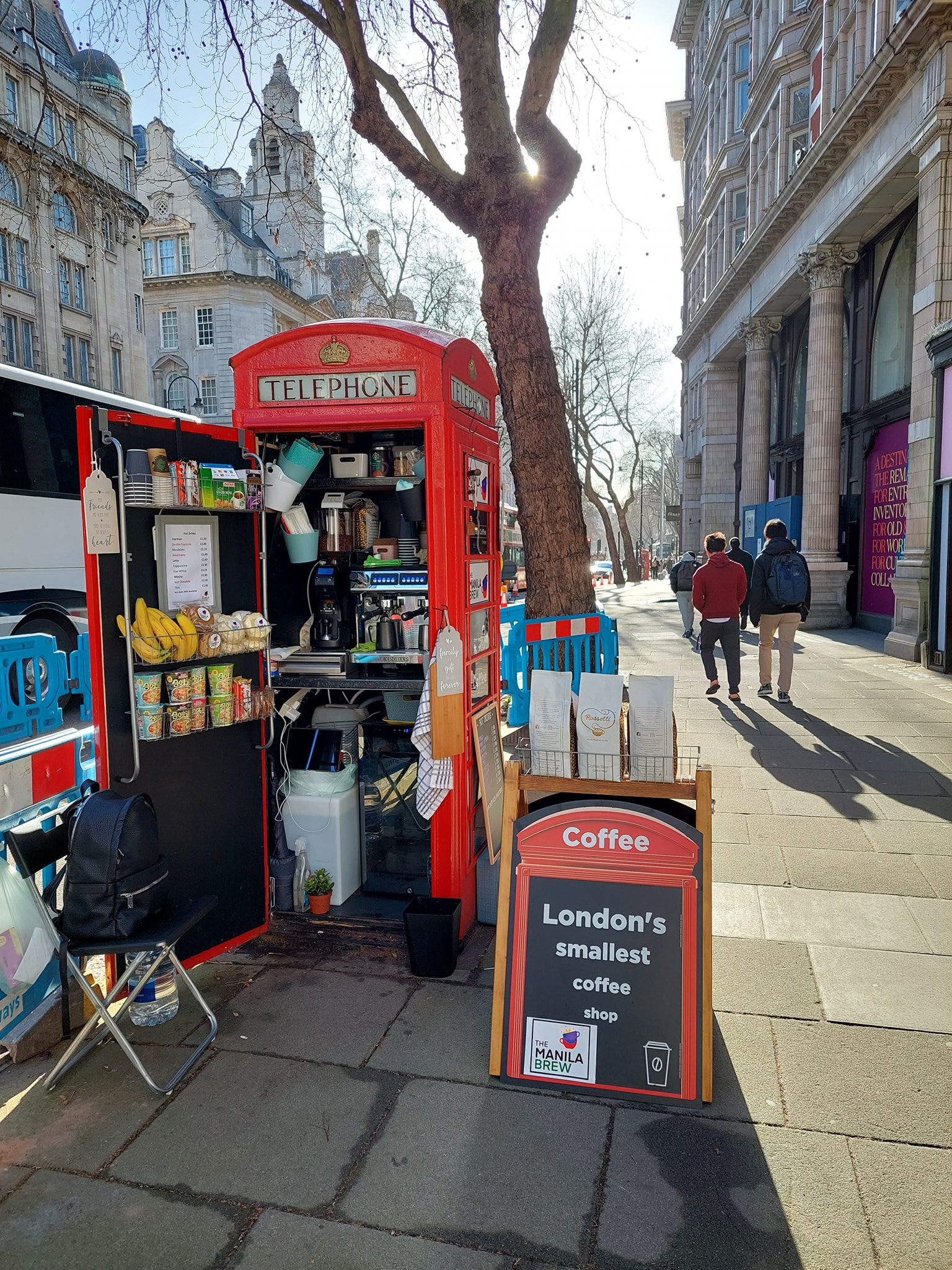 Located along Sicilian Avenue, less than 10 minutes walking distance from the British Museum, is the tiny, tiny shop of The Manila Brew. It can be found in one of London's iconic red telephone booths. The booth was repurposed so everything fits in the 3-foot square booth. This includes the espresso machine, coffee grinder, paper cups, and all the other essentials to run the coffee shop. The door of the telephone booth was transformed into a mini pantry where cup noodles, pastries, and other snackable food are stored.
Right outside is a foldable chair and the sign proclaiming it as "London's smallest coffee shop".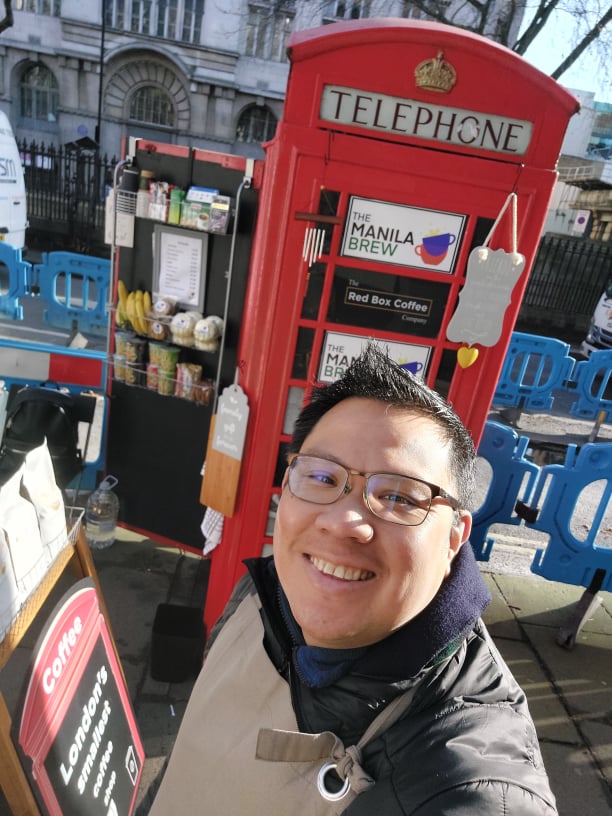 So, why a coffee shop?
Carlos moved to London back in 2003 and worked as a chef while he was also an online university lecturer at Polytechnic University of the Philippines. "Although I have extensive experience in the food industry, I am not that good in the beverage side of the business. Learning is never-ending. I (am still learning) the art of coffee and tea preparation. The competition is very tough here. We have to make something different," Carlos shares.
When he left his full-time job as a chef, he thought of opening up a small business, "something that requires less equipment and less inventory." So, that's how The Manila Brew started.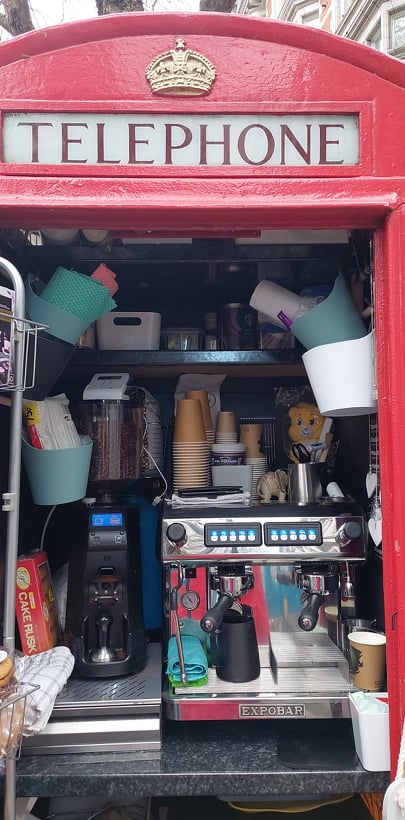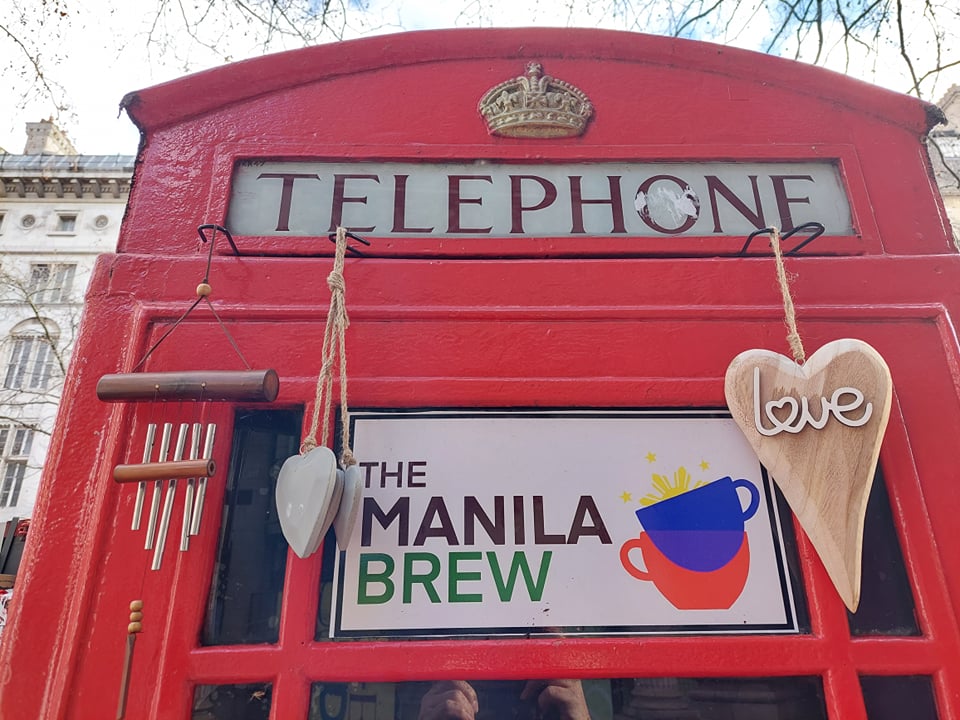 In this humble coffee shop, the menu of The Manila Brew covers the basics of the coffee spectrum. They serve espresso, double espresso, macchiato, americano, latte, cappuccino, flat white, and mocha. 
ADVERTISEMENT - CONTINUE READING BELOW
Recommended Videos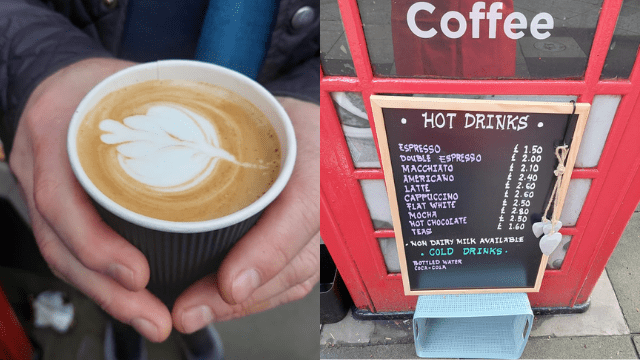 The Manila Brew also serves non-dairy milk options for the lactose intolerant, plus hot tea, hot chocolate, soda, and bottled water for the non-coffee drinkers.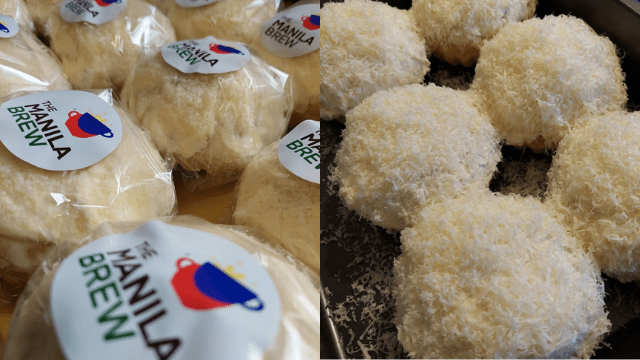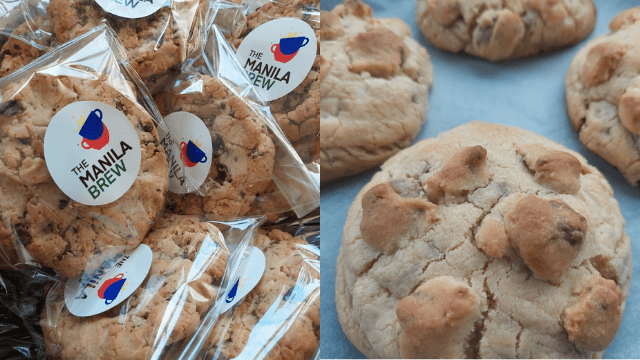 For the hungry, Carlos also sells snacks such as chocolate bars and homemade cheesy ensaymadas and cookies to pair with any of his brewed coffee creations.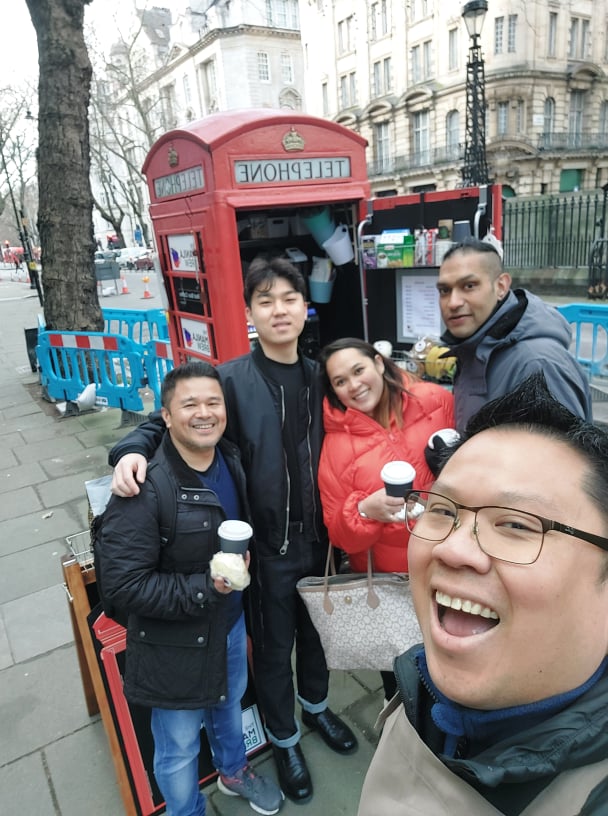 Carlos shares with Yummy.ph that he opened The Manila Brew last February 8, 2022 only. "I just opened a week ago. I get more people taking photos (of my shop and asking for) interviews than people asking for a cuppa!" 
If you want to support our fellow kababayan in London, The Manila Brew is located along Sicilian Avenue, London WC1B 4AR, United Kingdom.
*****