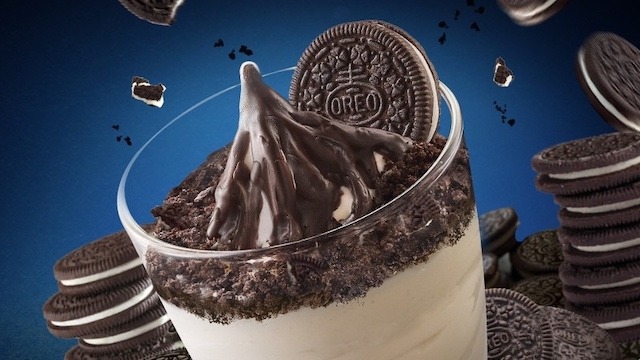 Good things happen when chocolate meets vanilla, as the latter's rounded profile beautifully balances out the bitterness of cocoa. Though most chocolate treats have vanilla in the mix anyway, perhaps the best thing that really showcases the beauty of the pairing are Oreos, the classic sandwich cookies that pair chocolate wafer cookies and a creamy vanilla filling!
Beyond just being enjoyed straight-up as a cookie, Oreos have also formed the basis of cookies-and-cream flavored treats like cheesecakes and, of course, ice cream. Now, you can sate the hankering when you're at Jollibee. The fast-food establishment is once again serving their Cookies 'n Cream Sundae, and they've leveled up that cookie element, too!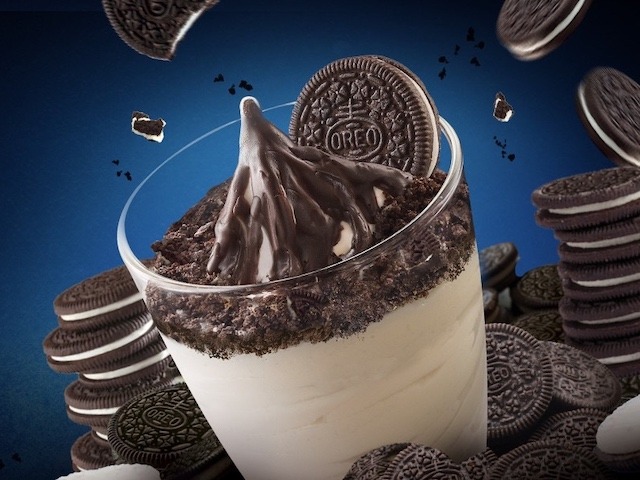 Though Jollibee served a similar dessert in previous years, the Cookies 'n Cream Sundae (P45) is said to be "new and improved" as it's got even more Oreos in the mix! Adding pizzazz to Jollibee's signature creamy soft-serve is a whole Oreo, crushed Oreos, and a chocolate coating to really drive home that bittersweet-creamy element.
Jollibee's new and improved Cookies 'n Cream Sundae is available at all Jollibee branches in the Metro; alternatively, you can order for delivery via the Jolibee delivery app, website, or contact number (#87000).
See a list of Jollibee branches. For delivery orders, download Jollibee's delivery app on iOS or Android. You can also visit Jollibee's website or call #87000. For more information, check out Jollibee's Facebook page.
This story originally appeared on Spot.ph.
* Minor edits have been made by the Yummy.ph editors.
*****