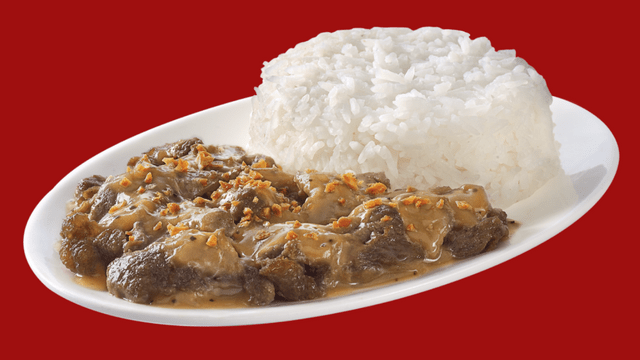 Let's start the week on a good note, yes? Jollibee has finally brought their Garlic Pepper Beef back on the menu. Yes, it's the same beef slices coated in the flavorful pepper gravy that's topped with loads of toasted garlic. Because the dish is flavorful on its own, this is served with steamed rice. We recommend ordering extra rice or the Jolly Fries. 
The last time we've seen this fan-favorite dish on the menu was way back in 2015. If you're not familiar with Jollibee's Garlic Pepper Beef, then you're probably too young to know why people who grew up with this flavorful dish loved it so much!
So if you're curious what the hype is about or if you're one of those who missed Jollibee's Garlic Pepper Beef (P95/solo, P120/value meal), go and order it now for dine-in, take-out, or drive-thru! The dish is available in Metro Manila starting today, while for the rest of Luzon it's going to be available by October 10, and Visayas and Mindanao by October 31!
*****