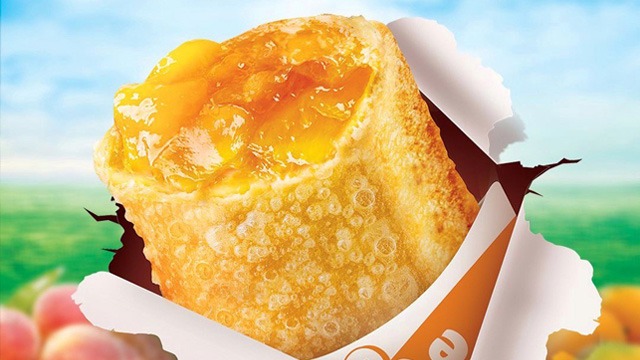 Bigger is not always better but in some cases, bigger is actually the perfect size. If you always bought two (or more!) of Jollibee's Peach Mango Pies because it's just not big enough to satisfy your craving, you'll be delighted to know it just got a size upgrade to LARGE!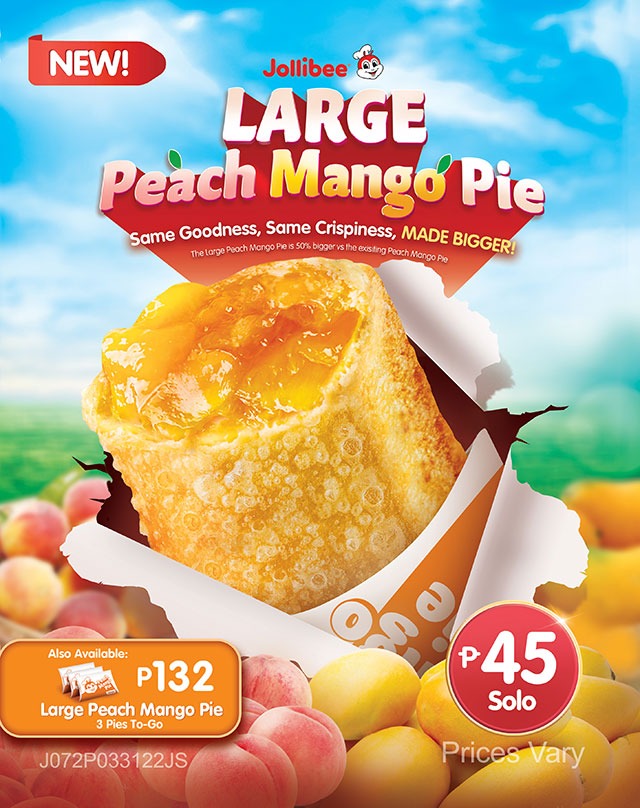 You still get the same crispy puffed pie crust and the sweet peach-mango filling that is always in constant danger of spilling over your chin when you take a bite, but you also get more of it since it's 50% BIGGER than the original size of the pocket pie you once knew! 
"With the introduction of the Large Peach Mango Pie, we found an opportunity in which we could make one of our most popular menu items, the Peach Mango Pie, into something that retains its iconic goodness and crispiness, but giving customers a bigger flavor experience," said Bea Bediones, Jollibee Marketing's Brand Manager for Pies. 
The Jollibee Large Peach Mango Pie is available in all stores nationwide for dine-in, take-out, and delivery for P45 for Solo and P132 for its 3 Pies To-Go bundle.
Order it now via its delivery app, its delivery website, or by calling #87000.
*** 
ADVERTISEMENT - CONTINUE READING BELOW
Recommended Videos