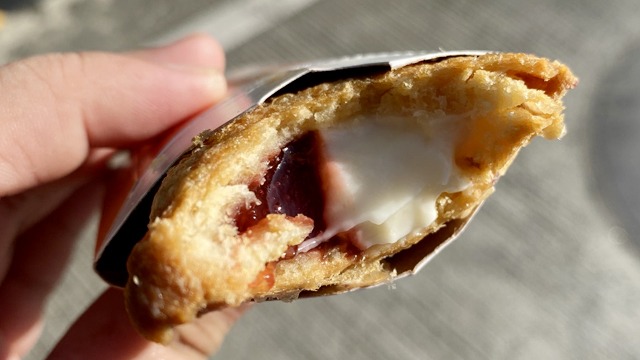 Jollibee is welcoming the month of November with two new sweet releases—one new pie and one new sundae! Meet Jollibee's new desserts: Strawberry Cheese Pie and the Choco Hazelnut Sundae.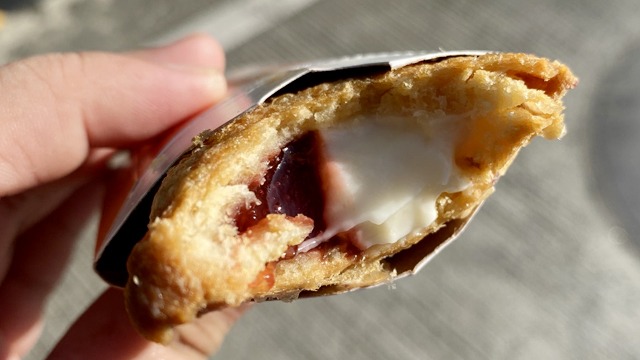 The Strawberry Cheese Pie is another addition to Jollibee's line of fruity pocket pies. This has tarty strawberry jam on one side and melted sweet cheese on the other, all encased inside the crispy salty pie crust. This definitely resembles the flavors of the no-fail strawberry cheesecake!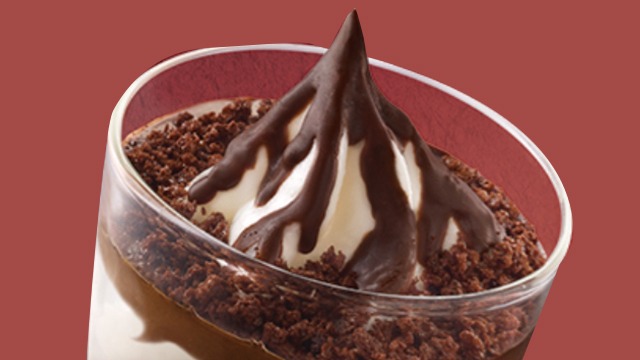 Want ice cream instead? Jollibee's new Choco Hazelnut Sundae uses Jollibee's signature vanilla soft serve, tops it off with chocolate sauce, chocolate coating, choco malt flakes, and hazelnut spread. If you're feeling experimental, you can dip the Strawberry Cheese Pie in this soft serve and eat it like a pie a la mode. 
The Strawberry Cheese Pie costs P39 and the Choco Hazelnut Sundae costs P50, both will be available until January 31, 2022.  While the Strawberry Cheese Pie is now available in all stores nationwide, the Choco Hazelnut Sundae will be available in Visayas and Mindanao stores starting November 18, 2021.