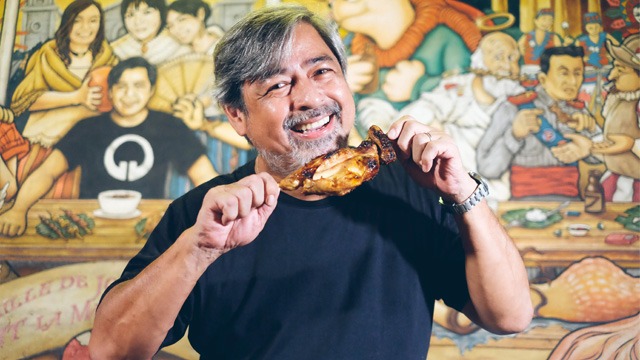 Award-winning actor Joel Torre was worried about his financial security when he realized that despite his fame and fortune, he had not saved enough money for his retirement.
Torre, who would normally spend months waiting for projects, wanted to use his idle time productively by investing in a business that could provide him passive income on a regular basis.
Since he had always been fascinated with food, growing up with his mom's food catering business in Bacolod City, Torre thought that opening a chicken inasal eatery could be a good start.
The first JT's Manukan Grille location
Torre spent time researching and developing the concept with his wife, Christy, until one day, they found a small space along Granada Street in Quezon City.
The eatery, which the couple would call JT's Manukan Grille, was initially set up as a "hole-in-the-wall" food counter but it was so successful when it opened that it turned into a full-scale restaurant later on.
Torre, who did not finish his marketing degree in college, learned the business from scratch. He would consult and ask occasionally for advice from friends and even customers on how to properly organize the business.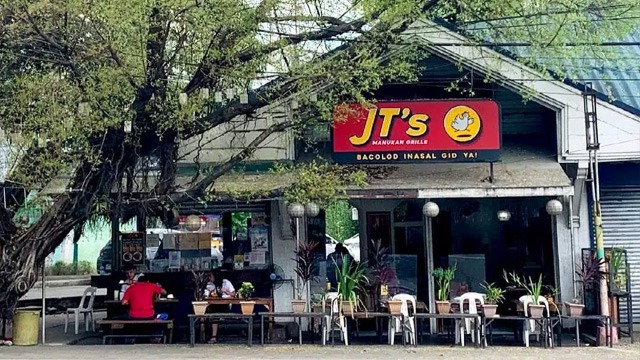 Expanding JT's Manukan Grille 
When Torre was ready to expand after two years, he branched out into two more locations—one in Scout Borromeo Street, Quezon City, and another in Malugay Street, Makati, both of which turned out to be also profitable.
As the restaurant became increasingly known, there was growing demand to put more outlets in other locations. This prompted Torre to take the opportunity to expand the business by franchising.
Today, 17 years after Torre founded its first branch, JT's Manukan Grille is the largest and fastest-growing authentic chicken inasal chain in the country with 29 branches, all over the country.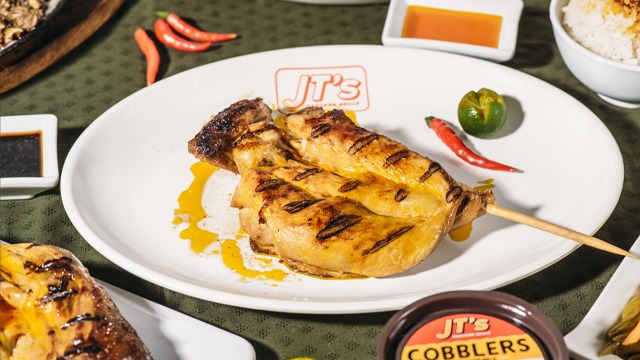 How did Torre, who had little background in business, manage to grow JT's Manukan Grille despite the competitive environment? How did Torre survive the business and become one of the most successful entrepreneurs from local showbiz?
Here are the five startup lessons every entrepreneur can learn from JT's Manukan Grille founder, Joel Torre:
1. Know how to get good advice. 
Managing a business can be lonely. There will be times when you need to ask others who had experience for help and mentoring.
ADVERTISEMENT - CONTINUE READING BELOW
Recommended Videos
Torre found great support from his customers when he was starting the business. He invested and developed relationships with his customers who provided him valuable advice.
"Our first customers were the Filipino-Chinese businessmen and CEOs in the area who frequently visited our place," Torre says. "I would often hang out with them and they would share their business advice to me. Being an upstart in the business, I learned so many ideas from them.
"One important thing I learned was about the Chinese way of doing business, which is konti kita pero tuloy-tuloy (it's okay to earn a little for as long as it is continuous).
"High-end restaurants may have big margins but they only make money during weekends, while in my business where I put little margin, I can make money every day."
2 Know how to identify your target market.
Understanding what your prospective customers want and how much they are willing to pay can help you create a unique value proposition for your product.
Torre developed great customer loyalty for his restaurant because he offered authentic Bacolod chicken inasal at very affordable prices. When customers like your product, they will trust you more and refer you to their friends, too.
"One thing I can be very proud of is that we cross social barriers," he says. "Our customers are everyone from big-time CEOs to drivers. We cover markets for A, B, C, and D because our prices are affordable. One pork BBQ is only P30 and for only P100, you can already have a meal.
"Quality should never go out of style and it need not be expensive. Just imagine you are a family of four. A budget of P1,000 can already feed a whole family. This is why people kept coming back to our restaurant. For others, P1,000 can be very big already while for some, it's very small."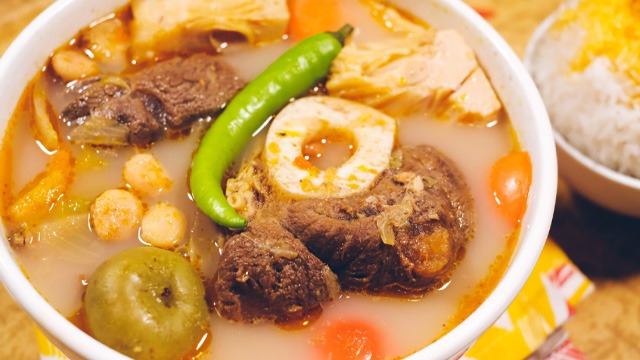 3. Know how to understand customer behavior and preferences. 
When you pay attention to the changing preferences of your customers, you can make relevant market strategies that can keep your customers happy.
Torre observed the cultural differences between his local and international customers. By making changes to the taste of his chicken inasal, he was able to satisfy and exceed the expectations of his customers.
"Every inasal has its own distinct taste, just like hamburgers, which have different tastes," Torre says. "You have to have your own taste by simply tweaking it a bit.
"The original inasal that came from Bacolod City has also changed through generations. You can take our inasal minus the condiments. You can eat it even without the sauce. That's the difference.
"Whenever I travel, I would notice that foreigners are not used to eating with condiments. To us Filipinos, condiments are important but if you eat with condiments in other countries, it is like something is wrong with the food, which can be insulting.
"We made our inasal to be authentic and foreigners who dine at our restaurants love it, especially Asians like Chinese, Indians, and Singaporeans."
4 Know how to set business milestones.
Setting goals in every phase of your startup journey can help you track where your business is going and assess how you are growing the organization.
"If you make it in the first three years, you will most likely make it in the next five years. And if your business survives in five years, that means your business must already be stable," he says. "When we survived after five years, that was the only time we started offering franchises.
"If your business survives for 10 years, it means that you are here for the long haul and your business will likely stay for a long time. That is the rule of thumb that I always follow."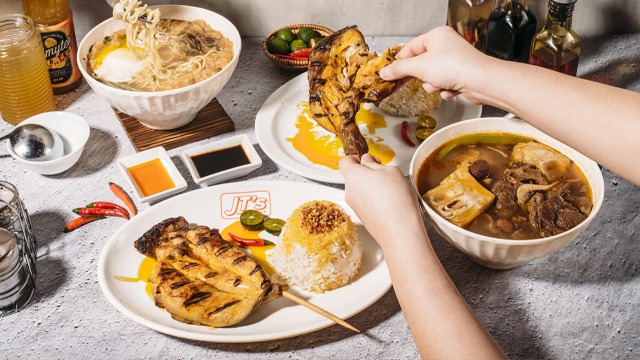 5. Know how to be happy and satisfied. 
There is a familiar saying by Chinese philosopher Lao Tzu, who said that you should be content with what you have and rejoice in the way things are. When you realize there is nothing lacking, the whole world belongs to you.
"I never realized that I could make it this big," Torre says. "But when is enough? That is the hardest question. Why chase the dragon when you can fly with it? If I have billions, I will have more stress. I want to live a simple life. I don't need much. If you look at me, I am very contented.
"If you are happy with what you are doing, you don't have to work a single thing for life. In business, you must enjoy what you do because if it will just give you headaches, you might as well not go into business.
"Money is an important and needful thing but when put into good use, it could be a noble thing. Some people say money is the root of all evil but to me it is how you use it. It's that simple."
Henry Ong, RFP, is president of Business Sense Financial Advisors. Email Henry for business advice or follow him on Twitter. 
This story originally appeared on Esquiremag.ph. Minor edits have been made by Yummy.ph editors.