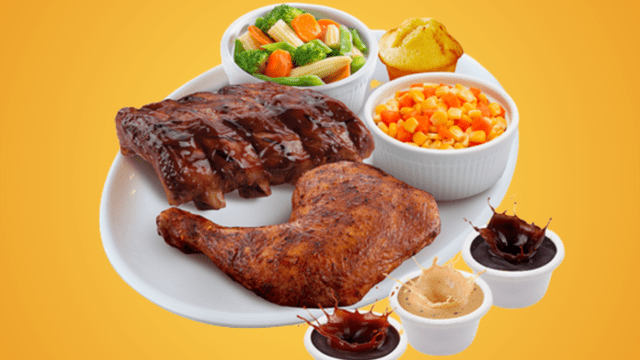 Kenny Rogers will always be known for their classic roast chicken, but from time to time, it doesn't hurt to switch things up! One of our favorites is the Chimichurri which recently made a comeback but is now off the menu again as it's replaced with a new limited-edition flavor: Smokehouse BBQ.
The Smokehouse BBQ gives the juicy roast chicken and tender ribs a sweet-smoky flavor. Even though we honestly feel like the chicken and ribs can stand on their own, flavor-wise at least, Kenny Rogers launched the Smokehouse BBQ with three new interesting sauces you can dip it in.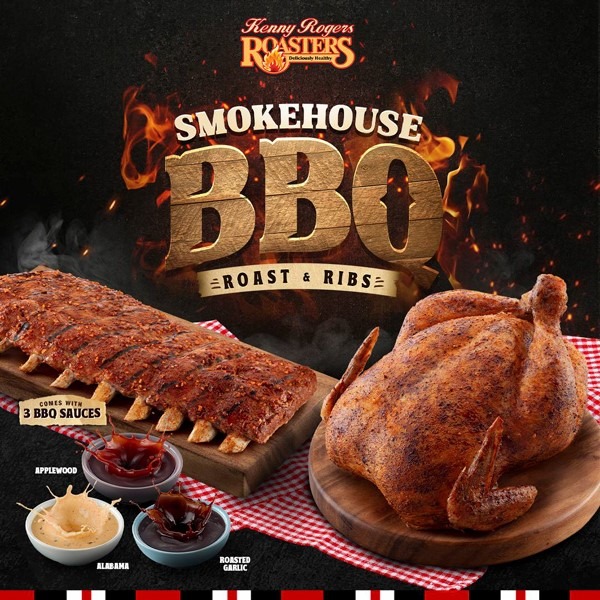 There's the Alabama sauce which is a white tangy barbecue sauce that's a mayonnaise-based sauce and not the usual ketchup, the Roasted Garlic sauce which is savory and mildly spicy because it has garlic bits, and the Applewood sauce which is tangy and sweet. In terms of which is the best sauce that goes with Smokehouse BBQ? We love the Alabama sauce because you can definitely taste the horseradish, but we also love combining the Alabama, Applewood, and Roasted Garlic for an explosion of flavors. 
Kenny Rogers' Smokehouse BBQ is now available in all Kenny Rogers stores nationwide, for dine-in, takeout, or delivery. The Smokehouse BBQ Roast (price starts at P230) and the Smokehouse BBQ Ribs (price starts at P475) are available as a la carte, as a meal that comes with sides, and as group meals if you're feeding a crowd.
*****