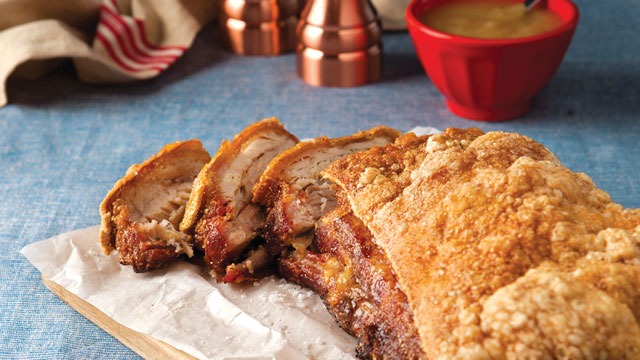 In 2017, "Ketogenic diet recipes" made it to the list of Google's most searched topics in the recipe category in the Philippines. But what exactly is Keto?
According to Regina Banda, a Keto practictioner for almost two years, going on Keto was a healthy way for her to lose weight and keep it off. She says, "A nutritional ketogenic diet is eating low enough dietary carbohydrates that makes your body produce and use ketones, and eventually fatty acids, for fuel. This is a harmless physiological state called nutritional ketosis. Carbohydrate requirements will be different for each person, depending on their weight and their activities."
James Yulo Chi, owner and executive chef at food delivery service Ketos of Manila, puts it in layman's terms: "The Ketogenic diet is a high-fat, moderate protein, low-carb diet. When we talk about fats, we mean healthy fats.
Think butter, cheese, olive oil, heavy cream, almonds, avocados and fat cuts of meat. 75% of your daily calories come from fat, 20% from protein and only 5% from carbs. This allows you to burn fat and use fat as a source of energy. When you switch from a carb-based diet to a carb deficit, your body goes through a state of Ketosis where it efficiently burns fat for fuel." And when your body is in a ketogenic state, it can stay in that state for years.
Benefits of Keto
The lure of losing weight while eating a specific list of food you can eat while on Keto—chicharon, pork sisig, cheese, to name a few—has people jumping on the bandwagon. Kath Buendia and John Pe Benito, owners of food delivery services Ketolivingph and Ketovegetarianph, state that Kath lost 12 pounds in 12 days, while John lost 10 pounds in his first seven days on keto. John adds, "My brother lost 30 pounds in a month!"
Chef James adds, "Ketosis actually helps you retain your muscle mass, so as your body burns excess fat, you end up reducing your body fat percentage. Ketosis first targets the area where your fat is most concentrated – your tummy. Yup, it helps shred the flab in your tummy, where if you've hopefully been working hard, a six-pack will be revealed!"
And according to Regina, there are more benefits that being on Keto can bring to the table. "A lot have reported better and sustained energy, less hunger, no more 'hangry' moods, better and more restful sleep, more alert, better and faster recovery from illness, injury, better blood sugar control, and lower and more stable blood pressure. Some have reported fewer attacks of migraine and asthma, decreased allergic reactions, and decreased pain and inflammation. One common observation from people who have been on ketogenic diet is that they are more youthful looking."
Waya Araos-Wijangco, Executive Chef and owner of Gourmet Gypsy Art Café, attests to the benefits of Keto. "My friend's husband who was on the keto diet was able to get off insulin injections. Since diabetes runs rampant in our family, I saw a way to prevent me from getting diabetes. Also, my daughter has polycystic ovary syndrome and was recommended to go on it. Her symptoms were all controlled without any medication, just food. I think what made us stay on the diet and advocate for it was being able to heal ourselves through food and not medicine."
How fast can you reach ketosis? According to Chef James, "It takes anywhere from 2 to 7 days for the body to adjust and go into a state of Ketosis. This depends on a number of factors, like your body type, how active you are, and what you are eating. So if you want to get into Ketosis sooner, you need to strictly follow the diet and reduce your carb intake to 20 grams max. So no cheating!"
Chef Waya adds, "The good thing with keto is that it's a sustainable way of eating and you can stay on it for the long haul. Once you feel the health benefits of being off carbs, your commitment to it strengthens."
The Downside of the Diet
Those new to the Keto diet sometimes complain of the "keto-flu". Regina says, "It's your body experiencing carbohydrate withdrawal, symptoms are headache, feeling sleepy, having palpitations. From the start of a ketogenic diet, one must hydrate with electrolytes—drinks with sodium, potassium, magnesium—to avoid it."
What You Can (and Can't) Eat in Keto
What throws you out of your ketogenic state? Going back to high sugar, high-carb, processed foods. For Filipinos, letting go of white rice is one of the hardest things to do when going on Keto. And for those with a sweet tooth, finding what to have for dessert is a challenge.
When making a Keto-friendly meal, Regina says, "A keto plate is very simple: meat or seafood, plus green leafy vegetables plus a side of healthy fat." Chef James adds, "We recommend that people build their Keto meal plans by stocking up on eggs, butter, olive oil, cheese, yogurt, chicken thigh, fatty cuts of meat, salmon, almonds, avocados and chicharon. It's also important to eat lots of leafy greens, which have high nutritional value and are low in net carbs."
ADVERTISEMENT - CONTINUE READING BELOW
Recommended Videos
Chef Waya suggests that white rice can be replaced with scrambled eggs, greens, or grated cauliflower. "Stick with the simply cooked stuff: inihaw, nilaga, ginisa, prito, kinilaw. Avoid breading, and complicated sauces that may have starches and sugar." John and Kath add that pork belly, isaw of all kinds, sinigang, tortang talong, and bulalo are keto-friendly food.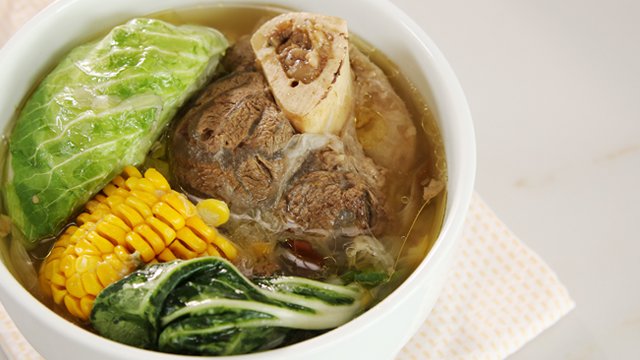 WATCH: How to Make Bulalo
Posted in:
Cooking
For coffee lovers who can't stand taking it black, switch the milk and sugar for heavy cream, butter, or coconut oil.
Most desserts can become keto-friendly when the right flour and sugar substitutes are used. At Gourmet Gypsy Café, Keto-friendly desserts are made with almond or coconut flour and keto compliant sugar substitutes. "We serve ice cream cheesecakes, cinnamon rolls, even bibingka!" Chef James suggests going for dark chocolate or cocoa nibs.
Need a definite list of food you can and can't eat while on Keto? Chef James suggests referring to this one from ruled.me.
For Keto newbies, food delivery services might be your best bet in starting on the Keto journey. John and Kath say, "With Ketolvingph, we offer real convenience, true keto, and guidance on how to do keto right. No need to source out your own keto ingredients. A Ketolivingph basic subscription is P1,950 for 5 days for 3 meals a day."
Chef James' Ketos of Manila food delivery service is also a great option for flavorful, keto-friendly meals. "At Ketos of Manila, we take care of the macros and count the calories, so the only thing our customers need to do is eat! Our meals are high-fat, low-carb, and full of flavor. We also provide Ketone Test Strips, so our customers can check their state of Ketosis; as well as MCT Oil, which is a great source of good fats, to help bulletproof coffee or tea. We're also launching a baked goods line, with Keto Bread, desserts and cakes, to help our customers manage their craving for sweets and carbs."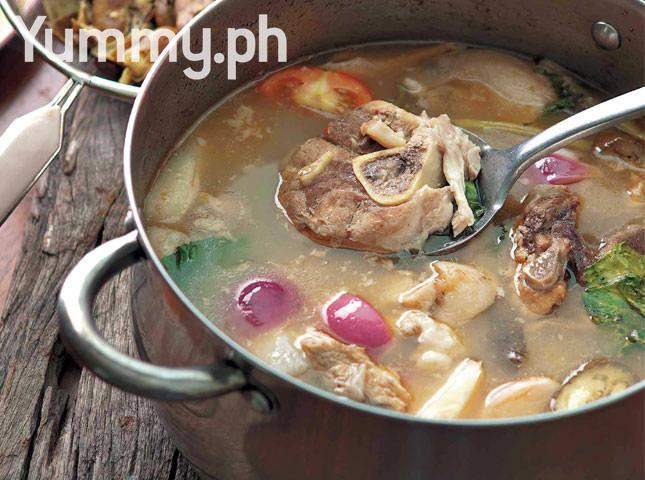 Sinigang na Baboy sa Sampalok
Posted in:
Recipe