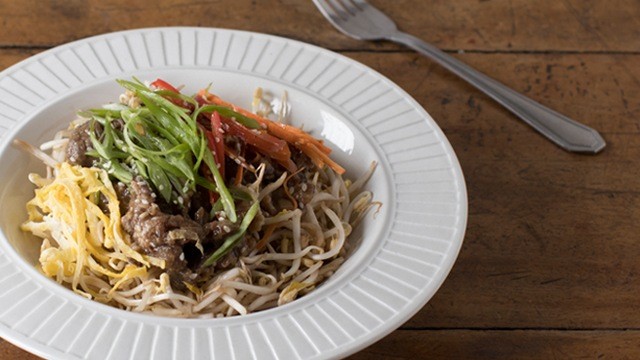 If you are currently on the Keto diet—high-fat, moderate protein, low-carb diet—we know it's hard to stick to it, or any diet for that matter. Your food intake is limited, and you have to always be conscious of what you're eating. This is especially hard when you have to cook your own food yourself or if you dine out with family and friends. It's hard to say no to delicious food!
But there is a way, and we think we may have found it. Fit Food Manila is a delivery food service which caters to the diets for people with fitness goals. It currently has four programs which can be customized to your desired calorie intake. One of these programs is the Keto program. The ketogenic diet has been gaining popularity the past year and if you're struggling to find food that is delicious and filling while being affordable, you'll love that Fit Food Manila's keto program is just that.
This five-day program is doable, delicious, and best of all, filling. The program includes meals (breakfast, lunch, and dinner) as well as snacks in between the meals so you're never hungry. Best of all, these keto meals are high in good fat which makes each dish flavorful, a characteristic that isn't always associated with diet meals.
Interested? Then, here is a sample of the type of keto meals over five days which you can expect from Fit Food: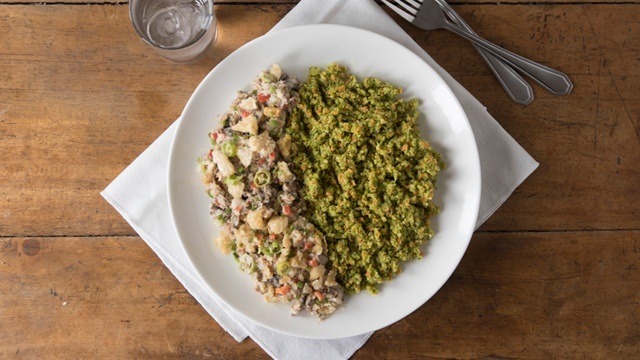 Bangus Sisig with Chicharron Flakes on Garlic Broccoli Rice
Monday
Low Carb Coconut Almond Bread
Celery and Tuna
Classic Laing with Chicharon on Garlic Broccoli Rice
Toasted Almonds or Chicharon
Fried Chicken with Lemon Butter Sauce
You'll love that the almond bread for breakfast is actually quite hearty and incredibly flavorful. The Garlic Broccoli Rice will help fill you up and is a good alternative to the rice you may be missing.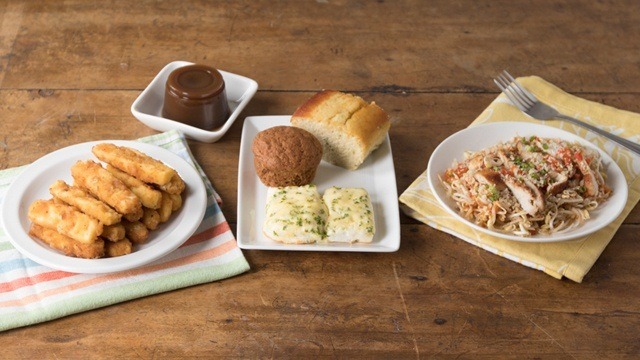 Snacks: (left to right) Low Carb Cheese Sticks, Keto Coffee Jelly, Carb-Free Cupcake, Carb-free Zucchini Bread, Cheesy Garlic Cloud Bread, and Keto Chicken Pad Thai
Tuesday
Carb Free Mexican Beef and Burrito Cauli Rice Bowl
Keto Chicken Pad Thai
Eggplant Parmigiana with Deep Fried Chicken Drumstick
Asparagus Fries
Creamy Pesto Fish Fillet on Cauli Rice
The Keto Chicken Pad Thai is a nice surprise! It uses mung bean sprouts in place for the traditional rice noodles, making for a carb-free snack that's tasty and healthy, too.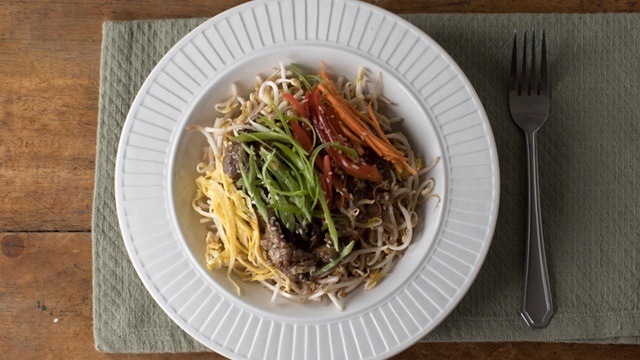 Lunch: Mongolian Beef on Stir-Fry Sprouts
Wednesday
Keto Pancake Topped with Bacon Bits and Extra Cheese
Carb-Free Zucchini Bread
Mongolian Beef on Stir-Fry Sprouts
Keto Coffee Jelly
Bangus Sisig with Chicharron Flakes on Garlic Broccoli Rice
The pancake topped with bacon and cheese for breakfast is hearty and tasty while the bangus sisig as well as the Mongolian beef are both super flavorful yet carb-free versions of the meals you used to love.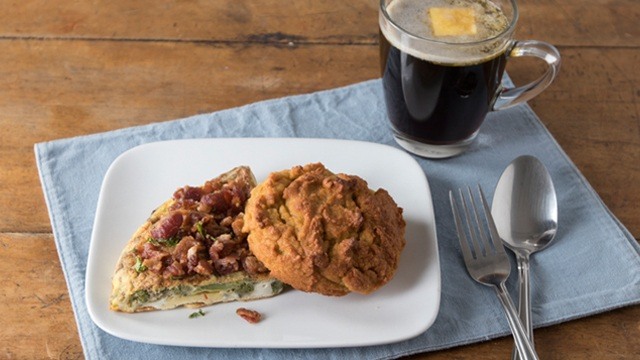 ADVERTISEMENT - CONTINUE READING BELOW
Recommended Videos
Breakfast: Bacon, Cheese, and Broccoli Omelette with Almond Bun
Thursday
Bacon, Cheese and Broccoli Omelette with Almond Bun
Onion Rings
Grilled Chicken Skewers with Steamed Spinach
Carb Free Cupcake
Kung Pao Chicken on Zucchini Noodles
The almond bun and the carb-free cupcakes are the highlights of this day! The almond bun will remind you of a donut shop offering. It goes well with the omelet and a hot cup of coffee for a great breakfast. The cupcakes are frosting free but are great as a mid afternoon snack with an iced Americano to help wash it down.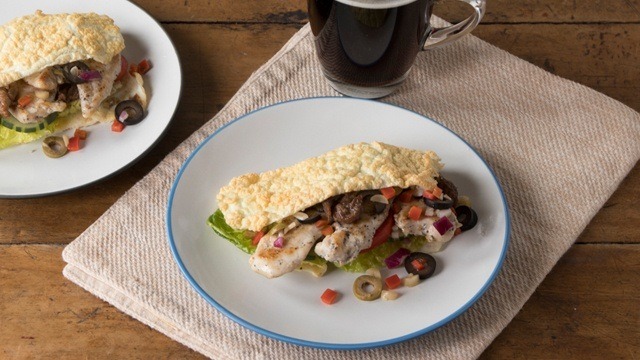 Breakfast: Grilled Chicken and Deli Roast Beef with Olive Salad
Friday
Grilled Chicken and Deli Roast Beef with Olive Salad
Cheesy Garlic Cloud Bread
Paleo Pork Bourguignon on Sautéed Cauliflower
Low Carb Cheese Sticks
Carb Free Pesto Chicken Pizza
Cloud bread is a wonder! It's made of beaten egg whites. It's the "bread" of your morning snack, made even more flavorful by the creamy cheese and aromatic garlic. The carb free chicken pizza meanwhile is a great take on a pizza that will have you curbing the craving for the real thing.
If you're on a diet, you'll find a delivery food service is a great way to stick to it. You won't have to worry about where to find meals that are within the dietary requirements. Plus, it's an easy and budget-friendly alternative that doesn't have you wondering where to find ingredients that you may find is too expensive to purchase on its own.
Fit Food Manila programs usually start on Mondays with food deliveries sent to your desired address the night before between 5:00 to 10:00 PM. For more information, visit @fitfoodmanila on Instagram and fitfoodmanila on Facebook or contact (0917) 724-0222 or [email protected].