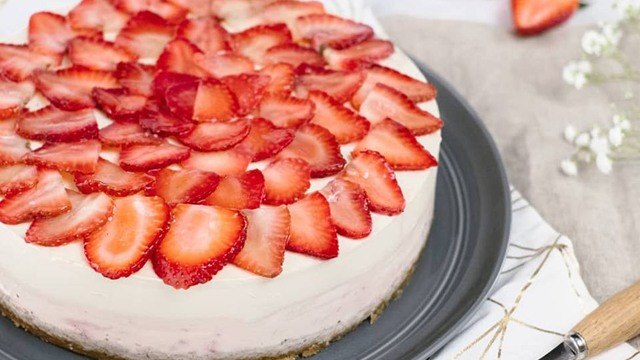 There's no denying that the ketogenic phenomenon has taken over the world — often known as our social media feeds. And it's likely not going anywhere, anytime soon. Even celebrities and our #fitspirations have attested to its weight-loss claims.
If you're unfamiliar with the diet, Ketogenic is a diet that encourages consuming good fats but restricts the intake of carbohydrates. This basically entails avoiding food with a high amount of sugar and starch: white rice, fruits, soda, and the like.
Wondering how you can survive on such a diet? Don't worry. There are keto-friendly counterparts to these restrictions, and you'll be glad to know it includes desserts so satisfying your sweet tooth is not out of the question.
If you haven't tried out the diet, take baby steps and try these keto-friendly desserts from restaurants and small businesses around the Metro:
[instagram url="https://www.instagram.com/p/BbU_Lb0nJmv/"]
From brownies, cakes to bread, there's nothing that Gianna's Cookie Shop doesn't serve. The variety of desserts and pastries is sure to satisfy sweet cravings at any time of the day. Some of these include Fudge Brownies (Box of 8, P330), Keto Chocolate Chip Cookies (Box of 4, P300; Box of 6, P420), Matcha Cheesecake (6-inch cake, P800), and Almond Sans rival (3×8-inch cake, P800; 7×7-inch cake, P1,500). Check out their full Ketogenic dessert menu here.
[instagram url="https://www.instagram.com/p/BOTR2wRAI5J/"]
This place is sure to be a winner for you and the family. Gourmet Gypsy Art Café serves dishes and desserts that pack a flavorful punch. Not only do their food taste good but it's also a healthy alternative that let's you stay faithful to your diet. Some of their desserts and baked goods include Quezo de Bola Cheesecake (P450/whole cake), Almond Ricotta Cake (P380/whole cake), and Chocolate Nut Linzer Tart (P185/piece).
[instagram url="https://www.instagram.com/p/BjHG8jCnfCP/"]
ADVERTISEMENT - CONTINUE READING BELOW
Recommended Videos
The Rabbit Hole is a great hangout spot for you and your health-conscious friends. Although this café mostly serves dishes such as sandwiches, pastas, and salads, they have an assortment of keto desserts that are perfect for ending your meal or pairing with black coffee.
Check out its wide seletion of keto cakes which include Keto Brazo (P150/cake slice; P1,500/whole cake), Keto Mousse (P200/cake slice; P2,000/whole cake), Keto Sansrival (P200/cake slice; P2,000/whole cake), Keto Strawberry (P200/cake slice; P2000/whole cake), and Keto Avocado (P200/cake slice; P2000/whole cake).
[instagram url="https://www.instagram.com/p/Bf7Jsq4FL1P/"]
Need a sweet fix? Sugar Fix Manila has you covered! With their wide array of cakes and pastries, you are sure to find something truly mouthwatering and delicious. Sugar Fix makes sure that most (if not all) of their dessert servings are low-carb and sugar-free.
Some of their must-try keto-friendly desserts are the Berry Shortcake (6-inch cake, P1400; 8-inch cake, P1600; 9-inch cake, P1800), The Neopolitan (P160/cake slice), Tiramisu (P185/cake slice), German Sacher Torte (P160/piece), Lemon and Dayap Cake (P150/cake slice), and Charlie's Angel Coffee Torte (P850/whole cake).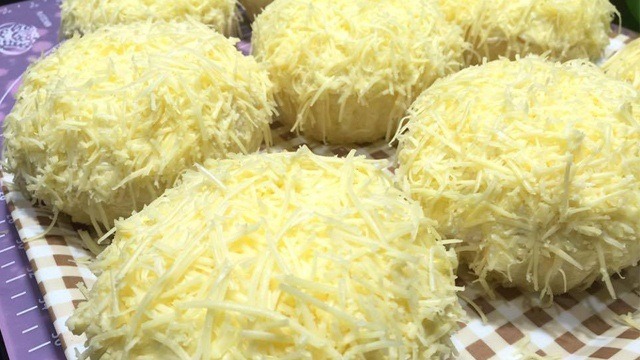 Bakers Connect is an online delivery service that makes your dessert experience more enjoyable and accessible. Their baked goods and pastries are absolutely stunning, and it's sure to make your mouth water. Some of their keto-friendly desserts to sample are the Keto Rocky Road Fudge (6-inch cake, P670), Keto Ensaimada Cupcakes (Box of 6, P350), Keto Matcha Cupcakes (Box of 4, P300), and Keto Brownies (Box of 8, P450). Not a fan of desserts? No problem! You can always opt for their bread options, which are just as good. Try their Keto Flax Bread (P360/whole loaf) and Keto Banana Walnut Bread (P380/whole loaf)! It's sure to keep you satisfied until your next meal.
[instagram url="https://www.instagram.com/p/BZSlF5gAEab/"]
KetoGo PH offers zero-sugar and low-carb desserts that are available for pick up or delivery. You could either pick up your desserts for immediate consumption (every Sunday and Monday) or have it delivered right at your doorstep. KetoGo PH also gives its customers a more affordable choice with their combo picks. These combos add more variety to your keto desserts at a more reasonable price! Some of their keto dessert selections include Chewy Chocolate Chip Cookies (Box of 4, P360), Double Chocolate Cookies (Box of 4, P360), and Cookie Dough Cheesecake (Box of 4, P680). They're currently on hiatus right now and they will be resuming their operations by mid-July.
Disclaimer: Before embarking on your ketogenic journey, make sure to consult a doctor first.