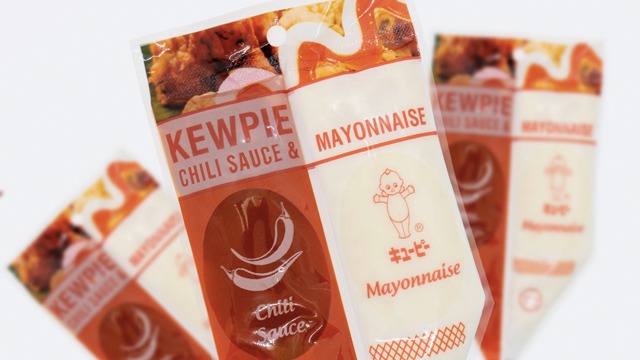 Kewpie is a popular brand of Japanese mayonnaise that's a great item to have if you love its distinct taste. It's great to use as a dip for fried chicken, topping for sushi, and it's a crucial ingredient for Japanese egg sandwiches (tamago sando). 
If you love Kewpie but just want it a little spicy, you're in luck because Kewpie Chili Mayo (P35.28/sachet) now exists! And if you can't commit to an entire bottle, that's okay as this only comes in sachets which is great if you're always on the go.
The sachet looks like a small piping bag with a divider in the middle—the mayonnaise on one side, the chili sauce on the other. If you want to control the spiciness, you can open the mayonnaise part first, then open the chili sauce and gradually mix it into the mayonnaise until the spice level is to your liking.
Want to try this out? Kewpie's Chili Mayo is available at the Landmark Supermarket of Landmark Makati, Landmark Trinoma, Landmark Alabang, and Landmark Nuvali.
***