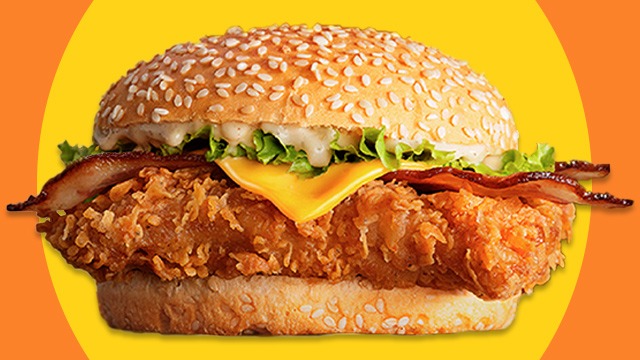 KFC is known for its delicious fried chicken, and for those who prefer a burger-like meal instead of one served with rice, the chicken sandwiches are just as delicious. One of the standout sandwiches on its menu is the Zinger, a spicy breaded chicken fillet in a hearty size topped with lettuce and  mayonnaise between sesame-coated burger buns.
However, the Zinger is literally a zinger for those who cannot handle its heat. We have good news for you! For those who have Zinger envy but not the spicy heat, KFC has a new  crispy chicken fillet sandwich that rivals it: the new KFC Loaded Sandwich.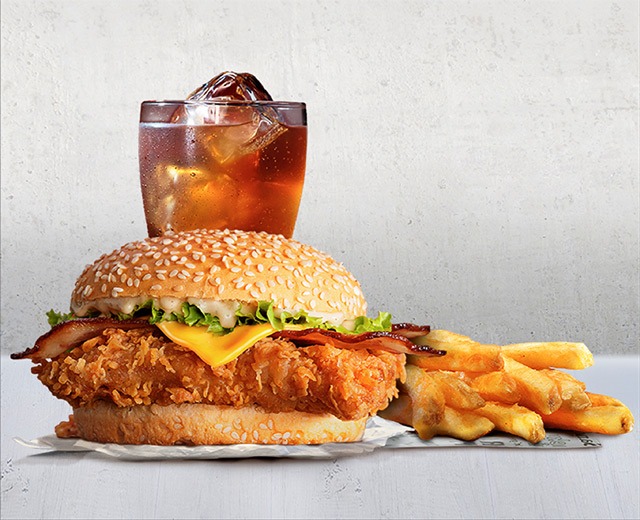 Here's what you get with KFC's New Loaded Sandwich: 
The Loaded Sandwich is everything that the Zinger is with a few changes: it's not spicy and it includes additional delicious toppings that only a Loaded meal can offer. Besides the juicy crispy chicken fillet and lettuce, the Loaded Sandwich also has a slice of melty cheese and bacon strips. (The bacon strips are replaced with chicken ham at selected KFC stores in and around Luzon, Visayas, and Mindanao.) Instead of the classic mayonnaise, it is slathered with the now-famous KFC Gravynnaise. You might remember this sauce from its Gravy Burger. 
The Krispy Loaded Sandwich (P180) is available ala carte if the sandwich is all you want. If you want the full meal that includes its crispy fries and an iced tea, the Krispy Loaded Sandwich Combo meal is P245. 
If you're a Zinger lover and would miss the heat of the original spicy chicken fillet in your sandwich, the KFC Secret Menu is where you need to look to find the Krispy Tower Sandwich.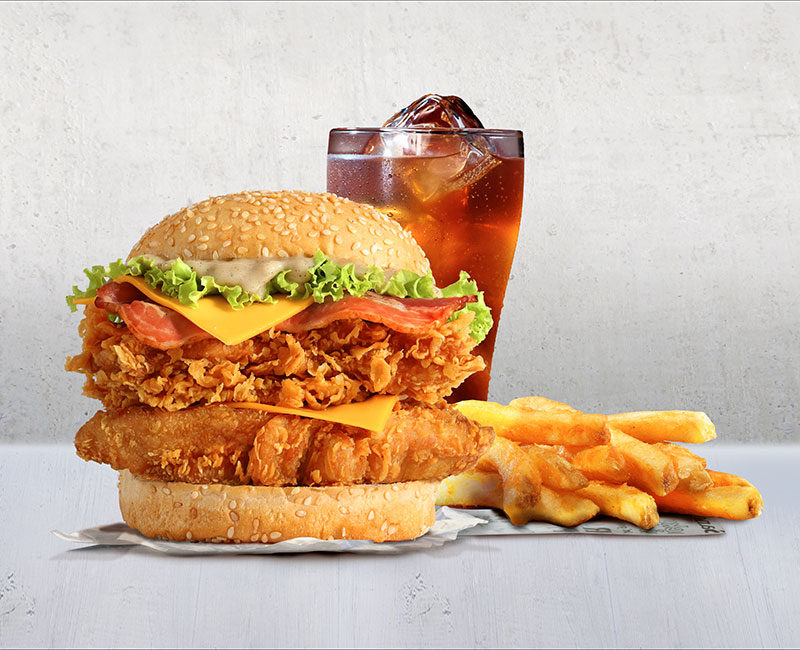 The Krispy Tower Sandwich (P255 ala carte) is even better than a Zinger lover could hope for! This towering Zinger sandwich has all the Krispy Loaded sandwich fix-ins but with two chicken fillets — one Zinger-level spicy crispy chicken fillet and one non-spicy crispy chicken fillet. You can also have this as combo meal as well for P315. 
How To Get Early Access To The Krispy Loaded Sandwich 
The sandwich however isn't available just yet! However, we know how you can get it before anyone else. 
For those itching to get a taste of this latest KFC sandwich, you'll have to order it directly from KFC's delivery website or via its delivery hotline (#88-87-8888) starting today! 
ADVERTISEMENT - CONTINUE READING BELOW
Recommended Videos