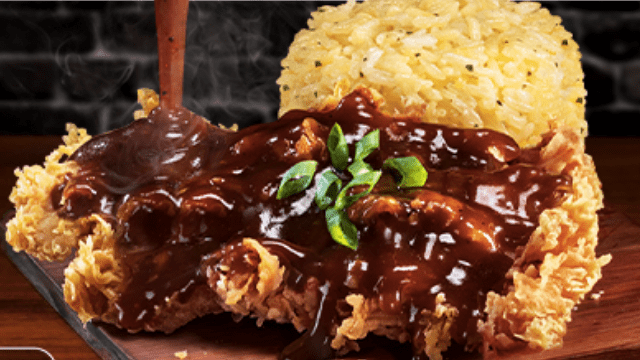 Do you know what a KFC Zinger is? This breaded boneless chicken breast is fried to a golden crisp and is available as the Zinger Sandwich, served in between buns with lettuce and mayonnaise, and Ala King Zinger Steak that's served with a creamy sauce on top and is served with rice and corn kernels on the side.
This year, KFC just came out with the new Smoky BBQ Zinger which is perfect if you feel like you need more flavor, an extra oomph, with your chicken meal. This new item uses the same crispy boneless fried chicken and is served with an addicting sweet, savory barbecue sauce and onion leeks on top and with a serving of chicken butter rice on the side. 
Hungry? You can order KFC's Smoky BBQ Zinger as an ala carte meal (P120), meal with your choice of drinks (P151), combo meal that's served with mushroom soup and drinks (P172), and as a Fully Loaded Meal (P250) with a piece of chicken, mushroom soup, and drinks. *Prices are from GrabFood.
KFC's Smoky BBQ Zinger is now available in stores and for dine-in, drive-thru, and delivery transactions.
*****
ADVERTISEMENT - CONTINUE READING BELOW
Recommended Videos