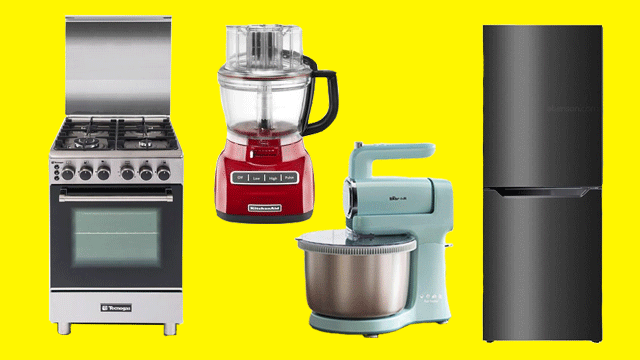 As any serious cook or baker knows, the quality of your ingredients is just as important to the taste of their dishes. There should be no guilt involved when you are serving your loved ones with the best that you can offer!
This same policy should apply to your equipment and tools, too. When it comes to the appliances that you use on a daily basis, these are the tools that you need to make sure that the food that you prepare is made with the right equipment.
You may already have these appliances in your kitchen but with the frequency that you use it on a daily basis, it should not make you feel guilty about upgrading to a more heavy-duty version. After all, if you found it useful before, it will be even more useful when it's more powerful and can withstand heavy-duty use.
Here are the top kitchen appliances we think you should seek to invest in and upgrade:
1 Refrigerator
If there is one kitchen appliance that should be upgraded, it's the refrigerator. Did you know that refrigerators are almost never unplugged? It's for this reason alone that an upgrade to a newer model is not only a great investment, it's a necessary investment. This is because newer models are not only easier to get fixed should it break down (old parts will be more scarce in time), but the newer models are also fitted with technology to make it more energy-efficient.
Refrigerators that were made in the '80s and even the '70s may still be running and you may think you're saving by not buying a new refrigerator. You are wrong. Think of the technology that has made the modern air conditioner more affordable as well as more energy-efficient! The energy that a decades-old appliance consumes may be making your electric bill higher than it should be. That fact alone should be a great reason to invest in a newer model.
Panasonic NR CY550QSPH, P59,999; Condura CBF-253I, P22,995, TCL TQS75B302/AB, P9,998 from P11,998, Abenson. You can shop Abenson online or at their branches around Metro Manila.
2 Stovetop Range
Another large kitchen appliance that you can upgrade guilt-free is your stove. Have you been working with a one-burner stove all this time? Have you upgraded to a two-burner stove yet? Perhaps you have discovered a love for cooking as well as baking? If you have become more interested in creating delicious dishes during this quarantine period, an upgrade to your stovetop should be a must!
You need to discover the efficiency of using a two-burner stove versus a one-burner! You might also need to learn just how versatile and useful a stovetop range that has four burners and an oven in one appliance is! If you're ready for this upgrade, the stove is your everyday kitchen buddy that needs to be heavy-duty and the stovetop range is the one that can see you through many years of use.
La Germania FS5004 40XR, P28,398; White-Westinghouse WCM954X, P33,495; Tecnogas TFG604CVRSSC, P24,995. You can shop Abenson online or at their branches around Metro Manila.
3 Food processor
If you have one of those hand-cranked mini choppers, you know how speedy and efficient those little things are. So just imagine how much more efficient and useful it would be if you upgrade to the big sister of the mini chopper: the food processor.
The food processor can be one of the most useful small kitchen appliances you may have. It's a great tool for not just cooking but also baking. Have you ever tasted homemade peanut butter? Do you wish you could finely chop all those ingredients for a chop suey recipe or a lumpiang gulay recipe faster? Are you tired of crushing graham crackers by hand for that cheesecake you've been craving just because the crushed packs are no longer available? If you are, this is the gadget you need to use to make your recipe faster to create every time.
ADVERTISEMENT - CONTINUE READING BELOW
Recommended Videos
Imarflex Multi-Purpose Food Processor IFP-500S, P4,499.75, SM and 13-Cup Food Processor with ExactSlice System, 25,610.00, KitchenAid Philippines.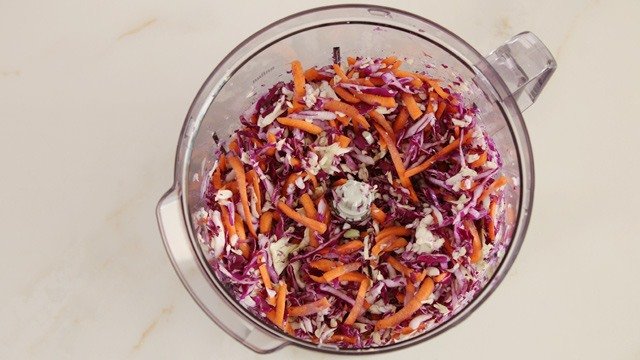 4 Reasons to Get a Food Processor
Posted in:
Prepping
4 Stand Mixer
Any home baker will be delighted to level up from their beginner baker status to one who is a more confident baker with the right tools and equipment. If you started off with a hand mixer, you know how tiresome it can get to not only hold that whirring machine (no matter how light) but to also hold it in that position for minutes on end. There is no kneading bread dough with a hand mixer!
The obvious upgrade is the heavy-duty stand mixer. The switch from a handheld to a stand mixer is the epitome of that baking status upgrade! You will not only be able to do more tasks without having to hover over mixtures, but you can also focus on other tasks that need your undivided attention, such as pouring that piping hot sugar syrup into the mixing bowl as it whisks vigorously.
KitchenAid Artisan Series Premium 5 Qt / 4.8 L Tilt-Head Stand Mixer (Silk Pink), P39,600, KitchenAid; Bear Stand 2-in-1 Automatic Electric Mixer, P5,200, message The Rattle MNL's Instagram page; Philips' HR1559/55 stand mixer, P4,295, Philips
ALSO READ: