No trip to Japan is complete without bringing home some cool KitKat flavors. Who hasn't gone in search of the Sakura Matcha or the Red Bean? Usually, those flavors are only available in Japan for a limited time, but KitKat is launching a new flavor that's not only a permanent addition to their lineup but will also be available all over the world: The Kitkat Duos Mint and Dark Chocolate.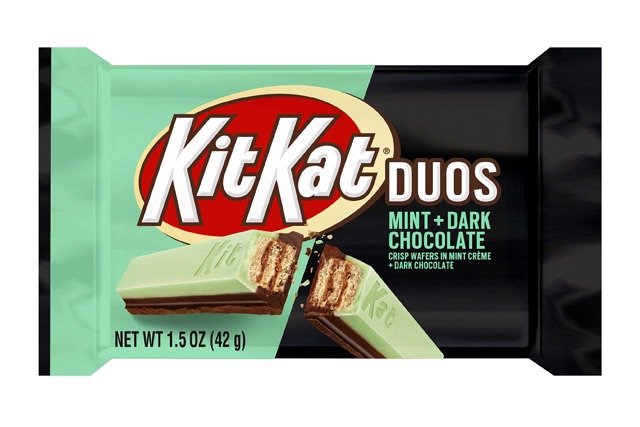 The new flavor will be part of an upcoming Duos series and is the first new permanent KitKat flavor in almost a decade. This one will be a hit with fans of Thin Mints, with layers of crisp wafer, dark chocolate, and mint cream on top. Here's the catch though: The new flavor will be available in the U.S. in December 2019, which means we might have to wait a bit longer for the new chocolates to be on local supermarket shelves. They're sure to be worth the wait though!
This story originally appeared on Spot.ph.
* Minor edits have been made by the Yummy.ph editors.
ALSO READ: