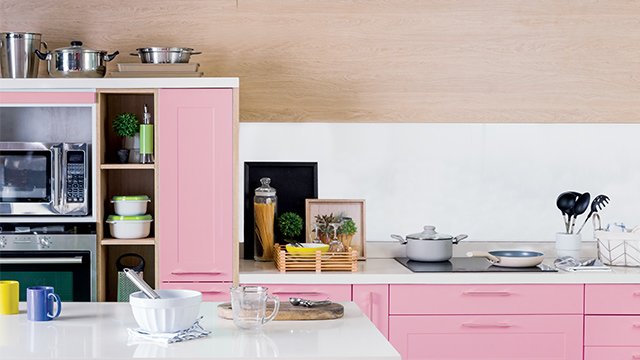 A couple of years ago, the KonMari Method—a decluttering process—took the world by storm.
The Life-Changing Magic of Tidying Up, a "shelf-help" book detailing the method, became a New York Times Bestseller and, to date, has sold four million copies worldwide. Tokyo-based cleaning consultant Marie Kondo, the woman behind it, has been featured in the Wall Street Journal, the Atlantic, The Today Show, and was even named one of Time's 100 Most Influential People.
The KonMari Method entails holding a tidying marathon, wherein you sort through your items by category. The best sequence, according to Kondo, is to start with clothes, then books, papers, komono (miscellany), and mementos.
When hunkering down to sort through a specific category, like clothes, you have to gather every piece of clothing in the house, then take each item in your hands and decide whether it "sparks joy." Only the items that spark joy should be kept; the rest should be given away or discarded, but only after you give each one a heartfelt thank you for all the use you've gotten out of it. The things you do decide to keep should be treated with the love they deserve—after all, they bring joy into your life!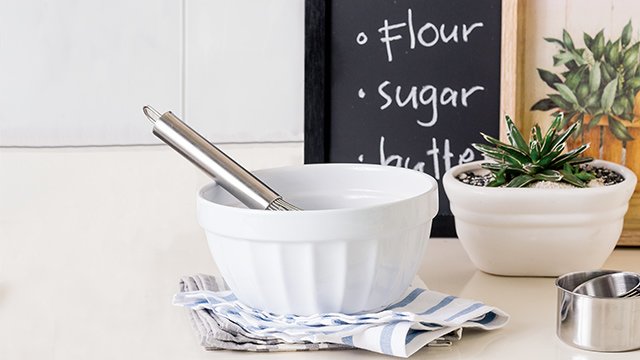 Some have criticized the method, saying useful things like a stapler or a pair of scissors don't exactly make one's heart race, but they can't really be discarded. Kondo addresses this in her second book Spark Joy saying, "Feelings of fascination, excitement, or attraction are not the only indications of joy. A simple design that puts you at ease, a high degree of functionality that makes life simpler, a sense of rightness, or the recognition that a possession is useful in our daily lives—these, too, indicate joy."
The KonMari Method stresses that figuring out storage only comes after you've finished paring down your things. So, once you've decided to declutter, don't rush out and buy storage bins before you even start. You might find that they're completely unnecessary, given all the newfound space in your home after the purge.
In Spark Joy, Kondo gives more detailed tips for decluttering and organizing specific spaces, among them, the kitchen. Ready to bring some of that KonMari brand of joy into your cooking space? Read on for Kondo's pointers.
1 Start somewhere else.
Kondo warns, "Tidying your kitchen first is a sure way to fail." She writes, "In a proper tidying marathon, people who don't complete the process of selecting the things they love before working on kitchen storage almost always give up before they finish." She explains that there are so many subcategories under kitchen komono that you first have to hone your ability to identify what brings you joy (by starting with clothes, for example). Otherwise, you'll find yourself overwhelmed and discouraged by the sheer number of items you have to purge.
ADVERTISEMENT - CONTINUE READING BELOW
Recommended Videos
2 Focus on cleanliness.
At first, Kondo thought the best way to approach storage in the kitchen was to keep things within easy reach on the counter. However, she found that oil and water splattered everywhere, leaving a greasy film over the entire kitchen.
After observing chefs at work in professional kitchens and seeing that they quickly wiped down everything after use, she had an a-ha moment: "The focus was not on ease of use, but on ease of cleaning."
To her, this meant keeping everything in cabinets and drawers. She admits that her clients' cupboards are full to bursting while counters are free of clutter, and that they have to slide a frying pan out of storage when it's needed. But this isn't seen as a hassle. "Oddly enough, when you are in a kitchen that is easy to clean, one that always looks spick-and-span, the effort of removing things from the cupboard doesn't seem stressful at all," she writes. She concedes that those with large countertops can keep some things out in the open, as long as the items are away from splashing oil or water. Impossible, you say? Kondo says that half of her clients are families with children, and are often doubtful that they can clear up their counter space, but they manage to do it anyway. As with all things, you can succeed if you have the will to do it.
3 Tidy by category.
Adhering to her principle of tidying by category and not by location, don't just go sorting through your kitchen, cabinet by cabinet. Kondo divides the kitchen komono into three main categories: implements for eating, cooking tools, and food. She says you should empty your storage spaces, line everything up by category, then start sorting. Once you've decided which items to keep, store them together by category. Her tips for specific categories:
4 Go through all the food.
Check your pantry for items that are near expiry, and use them all up at once by experimenting with new recipes. Store food by category (seasonings, dried foods, dry carbs, canned food, etc.) and in a way that allows you to see everything when you look at your pantry shelf. If you wish, transfer dried goods to uniform canisters for a more pleasing look.
5 Save your fridge for last.
"The fridge…is the one exception to the rule of removing every item to check it," says Kondo. Throw out expired items, and group small packets together in a container. She recommends leaving about 30 percent of the refrigerator empty, so you have space for leftovers and food gifts.
6 Decorate your kitchen.
Don't just make it a purely utilitarian space. Increase the joy factor by adding a backsplash you adore, a corkboard with your kids' drawings, or pretty succulents. You can also replace oft-used items with things that you really love. They will make the time spent in your kitchen much more enjoyable.
Ultimately, it's really about keeping the things that matter and make sense to you, and that make cooking a pleasure. As Kondo says, "What I hope you will aim for is a kitchen where you feel happy just cooking, one that expresses your own unique brand of joy."
Article was published in the July-August 2017 issue of Yummy magazine. Minor edits have been made by the Yummy.ph editors.