Milo French Toast Exists and You Can Get It in QC
The Farmers' Market, concert venues, malls, vintage shops, plenty of bus terminals-Cubao has it all. But no district would turn down a more-than-decent, 24-hour diner-style joint, least of all one that appeals heavily to our Asian sensibilities. Enter Kopi Chan Asian Eatery.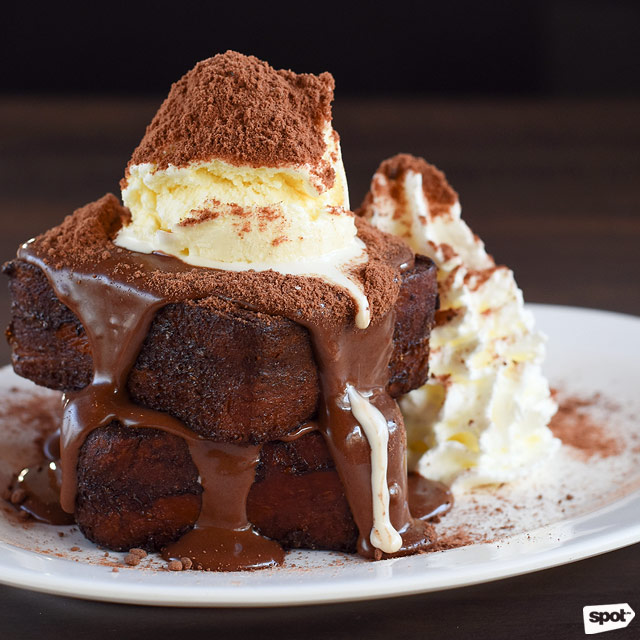 ADVERTISEMENT - CONTINUE READING BELOW
Would it really be a diner without breakfast food? For those who love a sweet start to the day-or the night shift, we don't discriminate-the Milo French Toast (P198) is pretty dang glorious. You'd think it would be overly sweet, but the contrast in textures removes the risk of a monotonous bite: the crunch from the toast, the creaminess from the vanilla ice cream, and the crumble of the Milo powder don't disappoint.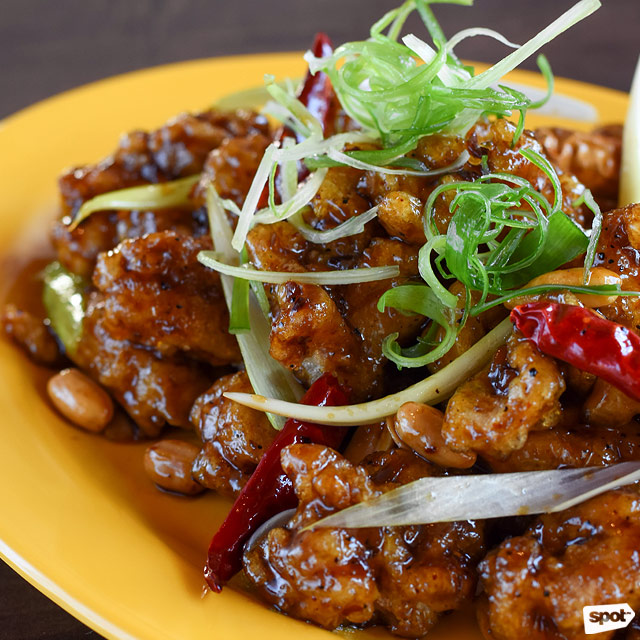 ADVERTISEMENT - CONTINUE READING BELOW
ADVERTISEMENT - CONTINUE READING BELOW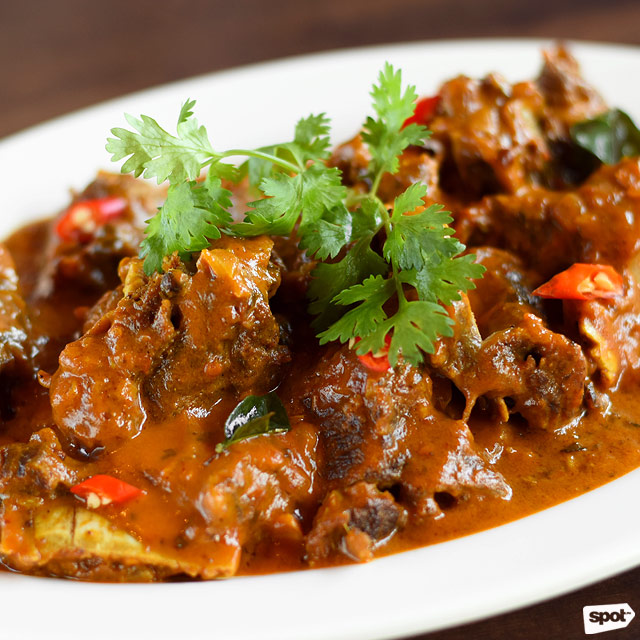 But if your sweet tooth is M.I.A. and you'd sooner dive into a good ol' rice meal, the Kung Pao Chicken (P218/solo, P428/sharing) is a plate of crunchy-on-the-outside, pillowy-on-the-inside, savory-sweet stir-fried fowl topped generously with fragrant alliums (whether spring onion, leeks, or both-we can't quite say). A solo serving of Yang Chow Fried Rice (P78) wouldn't go amiss. If you're so inclined, you can ask the kitchen to make it a little spicier.
ADVERTISEMENT - CONTINUE READING BELOW
But the Beef Rendang (P288/solo, P528/sharing) is where the punchy flavors come in; beef ribs braised in coconut milk and spices don't exactly scream "subtle." There's an aniseed quality to the rich sauce, cutting through the tenderness of the beef. Again, this is not as spicy as one might expect from a traditional rendang, but we love that Kopi Chan is considerate of the heat-averse.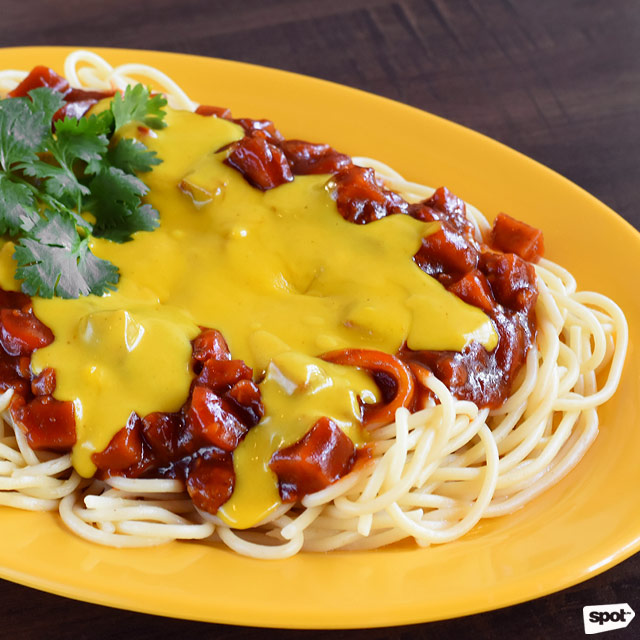 ADVERTISEMENT - CONTINUE READING BELOW
Here's where it gets a little contentious-don't worry, this won't hurt, or even last very long. They have a thing called KC Spaghetti (P128/solo, P248/sharing), and it looks like the spaghetti of birthday parties gone by. It's got that sweetness you look for when you order it in fast-food joints-without the cloud of shame, we hope, because you shouldn't be ashamed of it-but there's a sophistication to it that's hard to explain. Look, we didn't know you could upgrade Pinoy spaghetti with chorizo and a curry-cheese sauce, but it happened and it is good. It won't replace your childhood favorite, but it can satisfy the odd craving.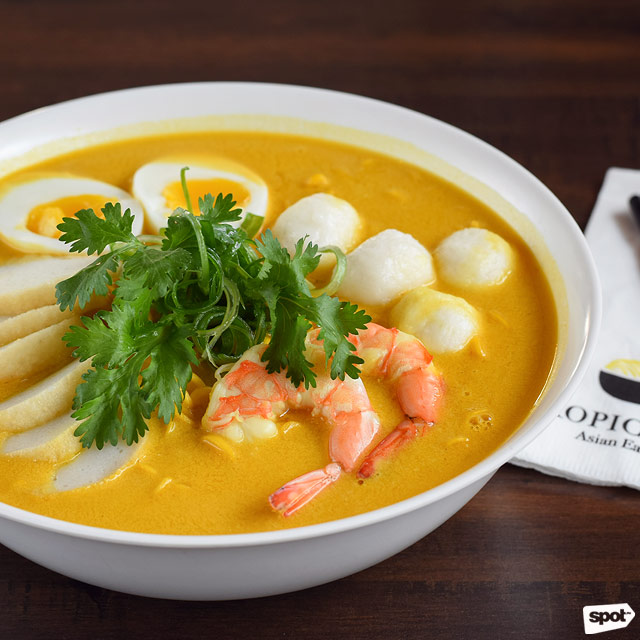 ADVERTISEMENT - CONTINUE READING BELOW
The Seafood Laksa (P258/solo, P508/sharing) is pretty classic; you can't go wrong with thin noodles in a savory, peppery, creamy soup topped with shrimp, squid balls, and eggs. It's not a first in any way, but it is delicious and comforting, much in the way that home cooking is. And perhaps that's what we often miss when we talk about good food: it doesn't have to be extraordinary or layered to the nines, but it should engage the senses in some way. It's not always a full-on Ratatouille moment; sometimes, it's just a vague memory that you can't quite put words to, and you chase it with every spoonful until you can.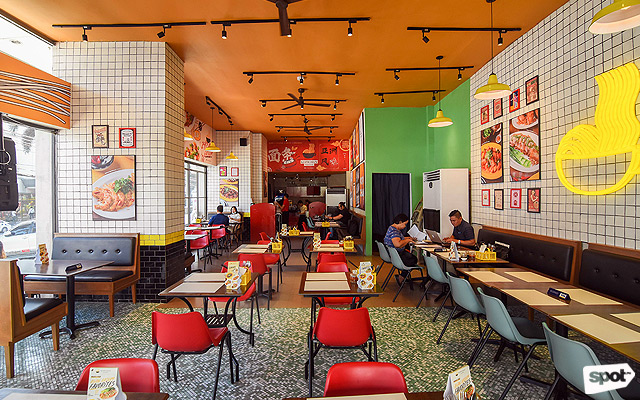 ADVERTISEMENT - CONTINUE READING BELOW
What we love about this place is how approachable the food is, and how welcome you immediately feel when you walk in; it's a great rush-hour stop if going home can wait. And sometimes, that's all you need-to feel at home somewhere else.
Kopi Chan Asian Eatery is located at General Romulo Street, Cubao, Quezon City. You can contact with this number: 0977-748-6064
This story originally appeared on Spot.ph.
* Minor edits have been made by the Yummy.ph editors.
Get
Recipes Right In Your Inbox
Trending in Summit Network