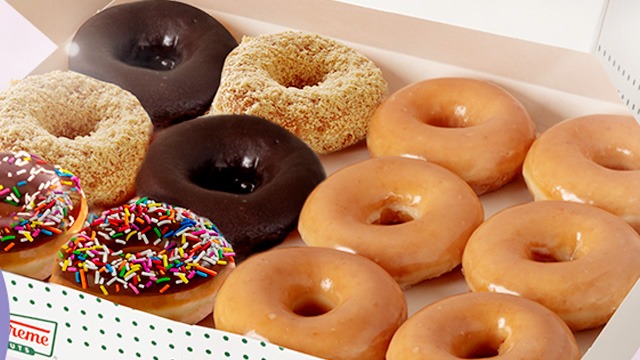 What have the first few days of February been like for you? If you're in dire need of some self-care that comes in the form of sugary sweets, Krispy Kreme's got the promo fust for you!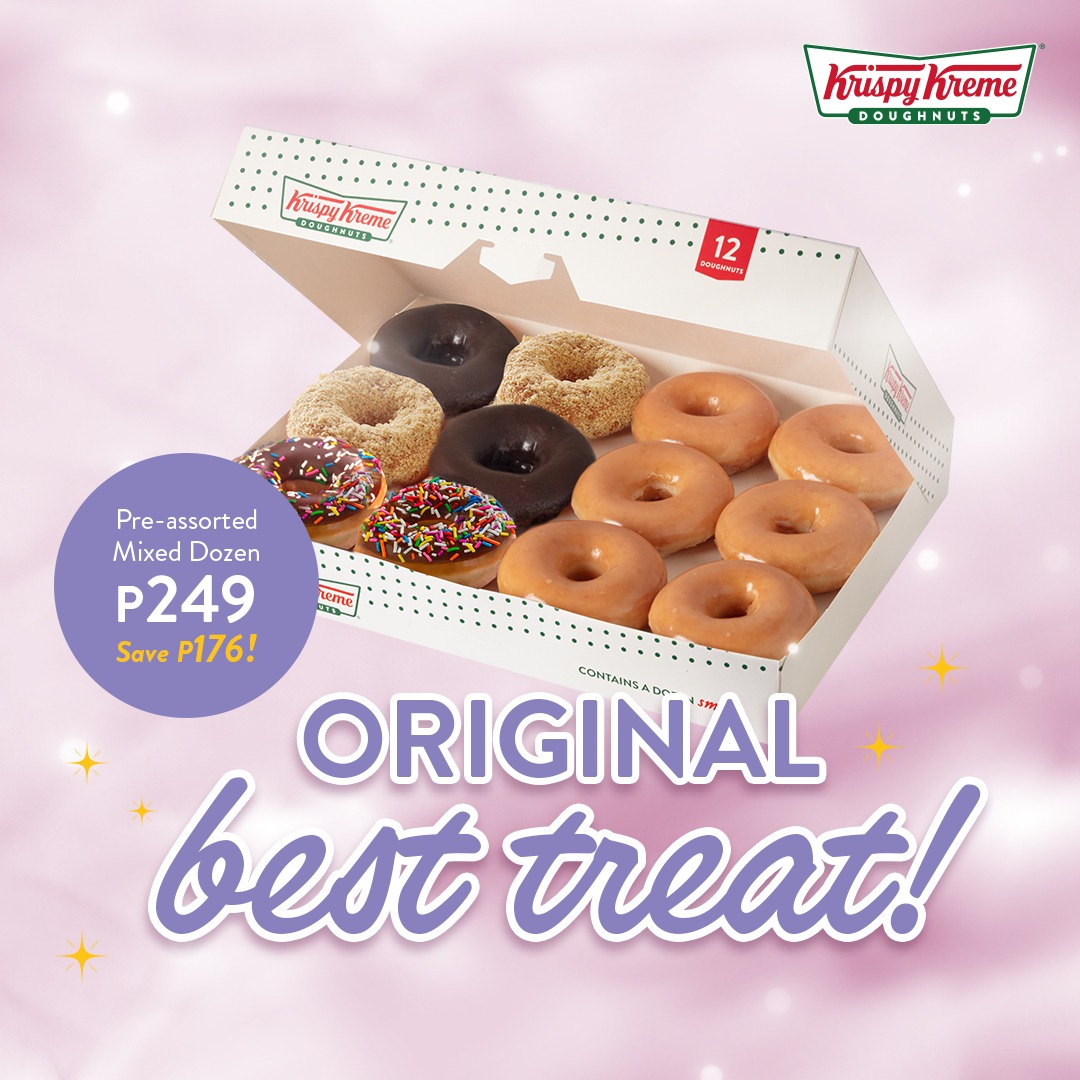 Starting February 3 until February 6, you can enjoy a pre-assorted mixed dozen of Krispy Kreme doughnuts for only P249 and save P176. This box of dozen doughnuts includes six pieces of the Original Glazed and the other half are the assorted doughnut flavors which may include Choco Sprinkles, Dark Choco Glazed, and Nutty OG depending on the availability of the store.
This Krispy Kreme promo is available for the dine-in, take-out, drive-thru, and delivery via Krispy Kreme website, GrabFood, foodpanda, Pick.A.Roo, Mangan, OrderMo, and Groover. Just take note that if you're ordering it for delivery, the price is different depending on which delivery platform you're using.