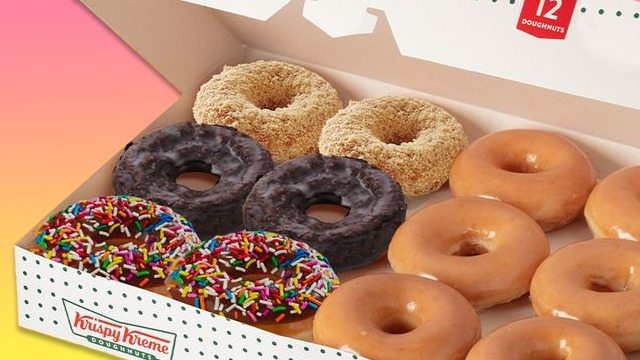 Products recommended on our website are independently selected by editors. If you buy something through our links, Summit may earn an affiliate commission at no extra cost to you.
Do you get energized when you have a delicious dessert or merienda to look forward to later in the day? We know it is, especially when the work week feels like should have ended yesterday and not tomorrow. If you need something to look forward to before the weekend, Krispy Kreme has a pre-weekend promo to make you smile: the Happy Weekday Treat.
Here's what you get when you avail of Krispy Kreme's Happy Weekday Treat:
Krispy Kreme's Happy Workweek Treat gets you 6 glazed doughnuts and 6 premium assorted doughnuts. This doughnut promo is a welcome treat for anyone who loves the original glazed doughnuts but these are not the only tempting flavors in the box. Since it comes pre-assorted, it's a surprise what kind of doughnut you'll get.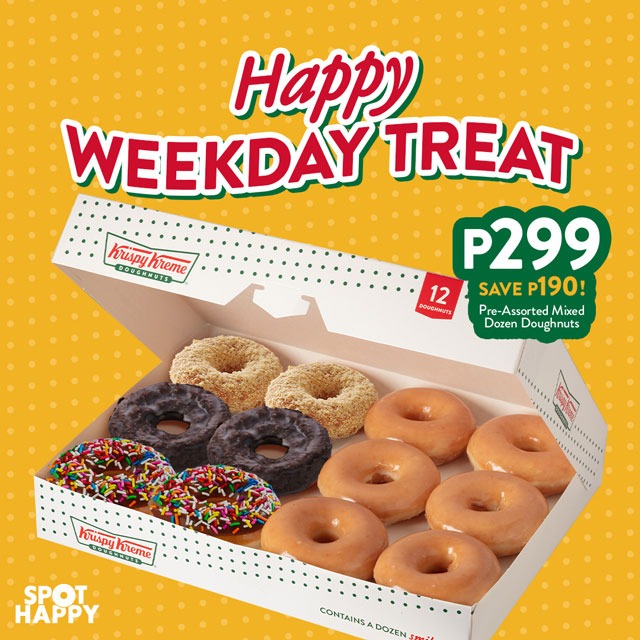 You can avail of this Krispy Kreme promo twice per transaction, with or without the OG card, for only P299. However, if you're having this delivered, note that it's P345 and delivery charges may vary across the different delivery partners Krispy Kreme has.
The promo is available at 11 a.m. onwards, either until closing time or supplies last, starting May 24 and ends May 25 at Krispy Kreme stores. Delivery orders meanwhile are available until one hour before closing time.
The Krispy Kreme Happy Weekday Treat promo is available for dine-in, take-out, pick-up, drive-thru, or its delivery partners GrabFood, foodpanda, Pick.A.Roo, Mangan, OrderMo, Groover and RiderKo. It's also available via the Krispy Kreme website or its hotline 888-79000. For more information, visit the Krispy Kreme (Philippines) Facebook page. 
Links are updated regularly and as much as possible, but note that products can run out of stock, discounts can expire, and listed prices can change without prior notice. 
ADVERTISEMENT - CONTINUE READING BELOW
Recommended Videos