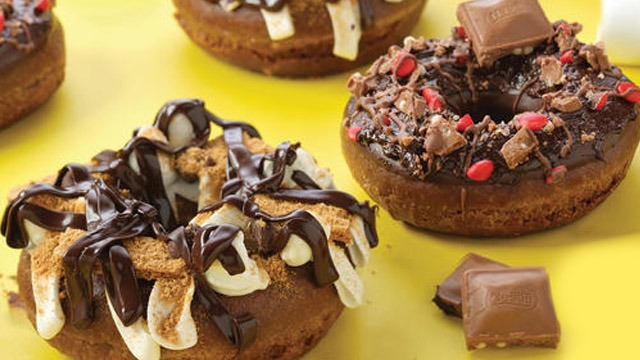 Krispy Kreme sure seems to be on a roll! After welcoming the year with the launch of the Minis, the smaller versions of their signature doughnut rings, Krispy Kreme has come out with two new doughnut flavors and one drink. Check out Krispy Kreme's new Hershey's S'mores, Double Choco Crunch, and Hershey's S'mores Chiller.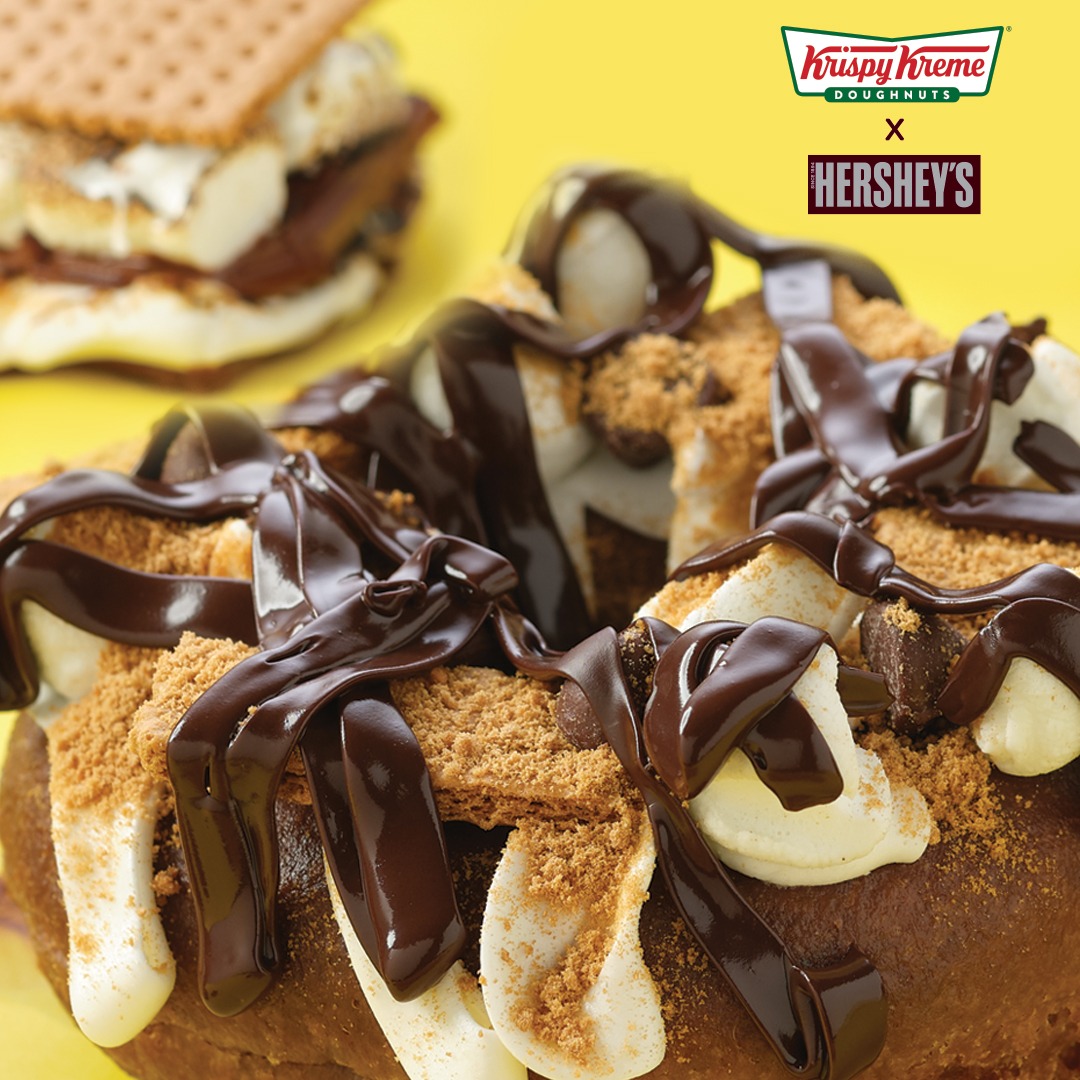 The Hershey's S'mores doughnut has all the essential ingredients to make classic s'mores, from marshmallows, chocolates, to crackers—and then some more! This new doughnut is made with an unglazed dark chocolate doughnut and then it's topped with a drizzle of vanilla icing, crushed graham crackers, mini marshmallows, Hershey's dark chocolate chips, and a drizzle of dark chocolate.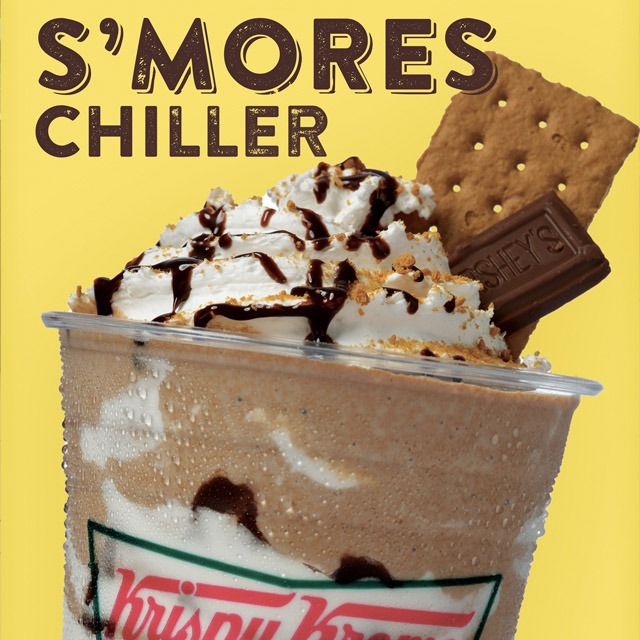 Krispy Kreme also made a drink version of this new doughnut. The Hershey's S'mores Chiller has a Kreme base, crushed graham biscuits, double chocolate syrup, sea salt Kreme, and then it's topped with a mountain of whipped cream, Hershey's chocolate bar, and Hershey's chocolate syrup.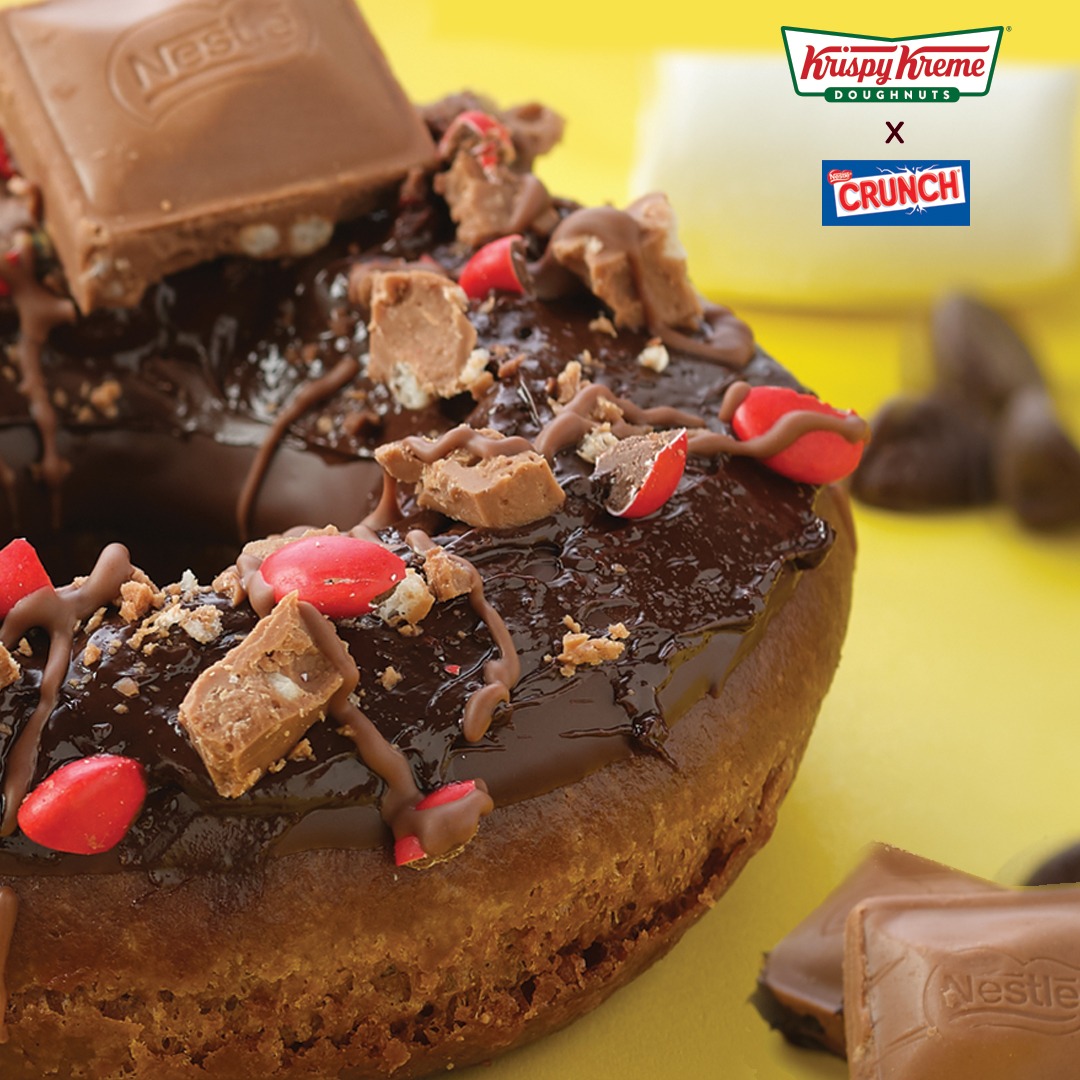 The Double Choco Crunch is perfect for those who love the Nestle Crunch bar. This new doughnut is also made with Krispy Kreme's unglazed dark chocolate doughnut that's then topped with chocolate crunch icing, chopped red chocolate lentils, Nestle Crunch, and a milk chocolate drizzle.
Curious to try these sweets? You can buy Krispy Kreme's new doughnuts and drink when you order it for dine-in, take-out, pick-up, drive-thru, or delivery via GrabFood, foodpanda, and Pick.A.Roo.
*****
ADVERTISEMENT - CONTINUE READING BELOW
Recommended Videos