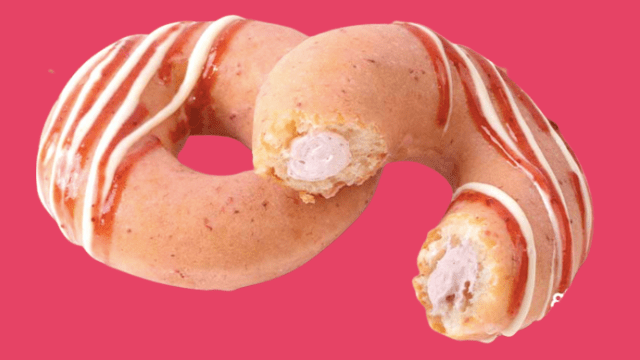 For those who have an affinity for all things strawberries, you should head over to the nearest Krispy Kreme store because they recently brought back their Strawberry Glaze donut, #treatyourself.
This time, Krispy Kreme is amping it up by launching an entire Strawberry Glaze Collection which includes two other new donuts, namely the Ring-Filled Strawberries n' Kreme and Strawberry Glaze with Nerds.
The Strawberry Glaze, just in case you're in need of a refresher, is simply a strawberry version of the famous Original Glazed. The new Ring-filled Strawberries n' Kreme uses the Strawberry Glaze donut that's piped with tangy strawberry filling inside the donut, then drizzled with white chocolate and strawberry sauce.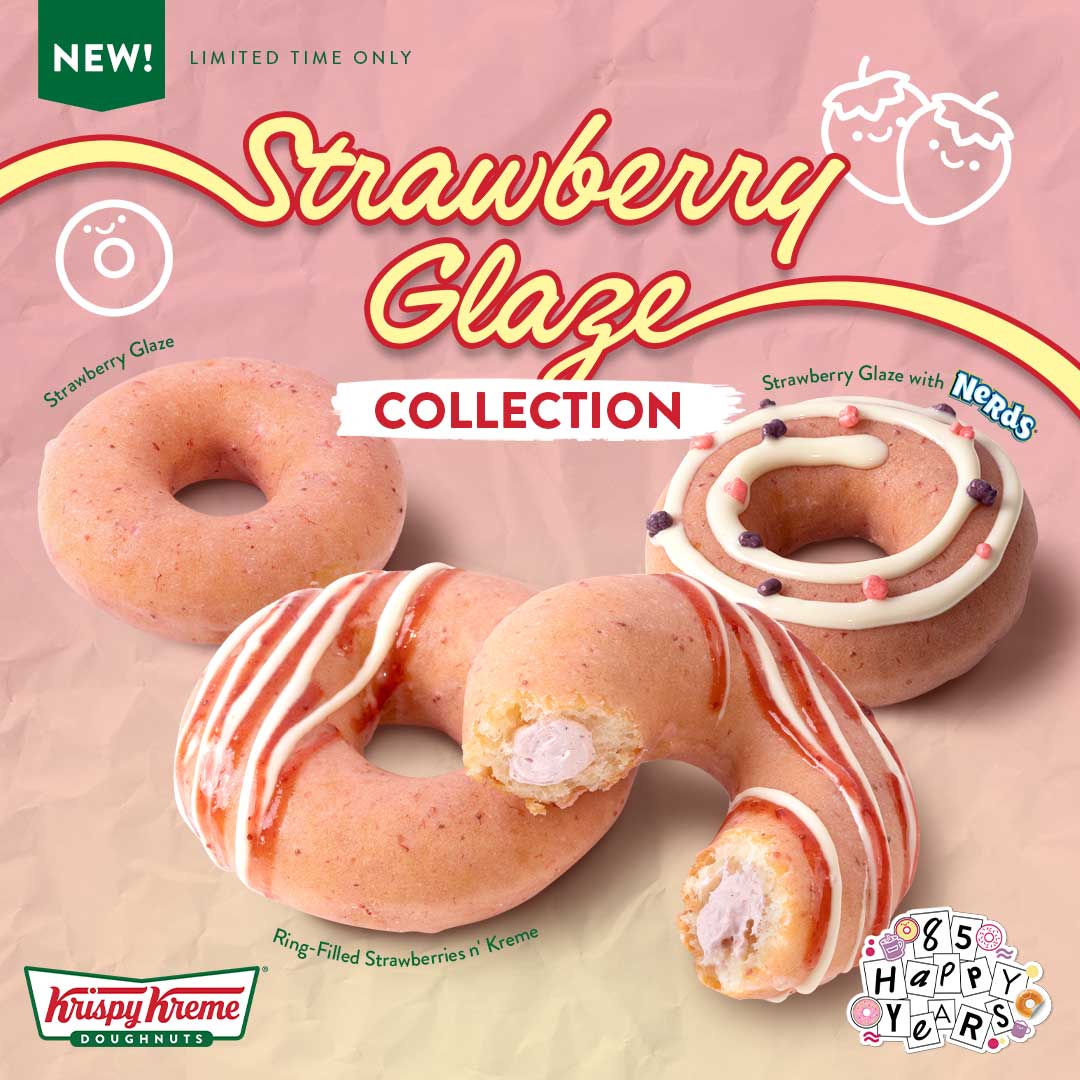 If Nerds (candy) was a part of your childhood, then get ready for the nostalgia-inducing Strawberry Glaze with Nerds. This new Krispy Kreme donut also uses the Strawberry Glaze donuts but it gets a makeover with a swirl of white chocolate on top, sprinkled with Nerds in strawberry and grape flavors.
Ready to dig in? Krispy Kreme's Strawberry Glaze Collection is available for a limited time only. You can now order this via dine-in, take-out, or delivery via the Krispy Kreme website, GrabFood, foodpanda, Pick.A.Roo., Mangan, OrderMo, and Groover.
*****
ADVERTISEMENT - CONTINUE READING BELOW
Recommended Videos