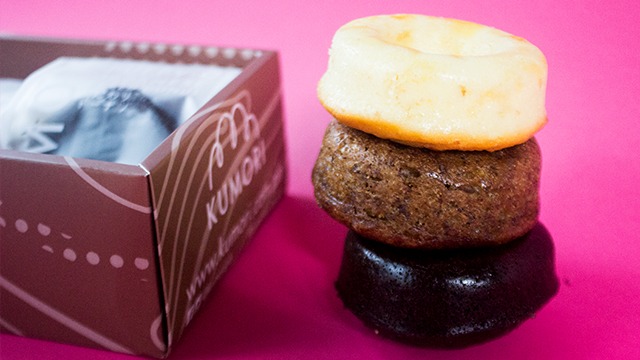 There's something completely satisfying about an uncomplicated doughnut. If you're a fan of simple, soft and moist doughnuts that have just the right amount of sweetness, you will enjoy Kumori's new Puffy-O doughnuts!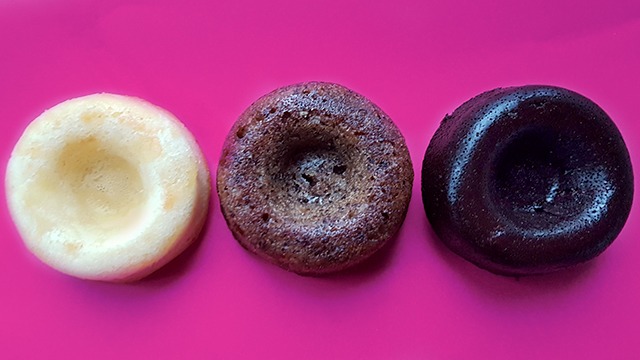 Kumori's new Puffy-O is a Japanese baked doughnut that comes in three flavors: Cheese, Banana Walnut, and Choco Caramel flavor. These moist sponge cakes are baked using rich buttermilk, fresh eggs, creamy butter, and fine wheat flour.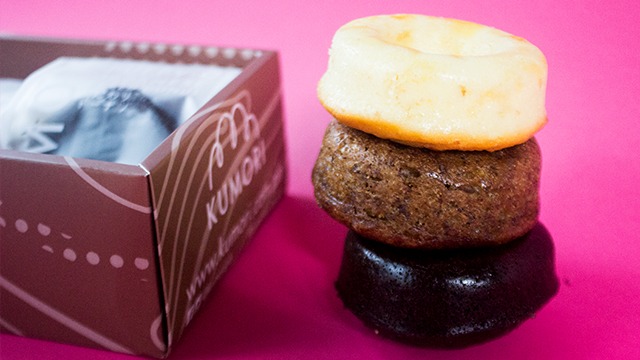 Kumori's Cheese Puffy-O has a mild cheese flavor (similar to the flavor of Japanese cheesecake) and has small bits of cheese in each bite. The Banana Walnut Puffy-O, which tastes and feels like a loaf of banana bread but is shaped like a doughnut! What we love about the Banana Walnut flavor is the crunchy bits of walnut you can find in every bite.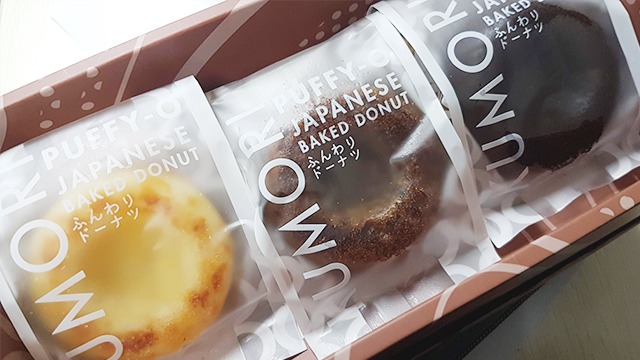 For those who love the classic chocolate-and-caramel flavor combo, the Choco Caramel Puffy-O is perfect. It's made with a moist chocolate cake-like texture with a caramel filling all around inside the doughnut. This is the sweetest of the three flavors, which could only mean pairing it with a cup of brewed coffee is a must!
Kumori's Puffy-O costs P46/piece and P276/box of six. 
For more information, follow Kumori Philippines on Facebook and Instagram.