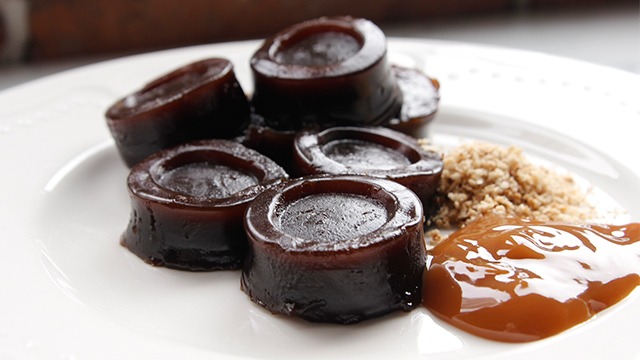 Baguio City has it good: the Caramel Black Kutsinta from Tita Lea's Food Specialties will renew your love for kakanin. Firm and deliciously chewy, the dark-colored kutsinta gets its subtle sweet flavor and color from molasses (as opposed to the traditional kutsinta which gets its color from atsuete). It comes with toasted coconut and caramel sauce, the latter adding a sweet surprise to this otherwise one-note kakanin.
These goodies are made by Lea Paez of Tita Lea's Food Specialties, a Malabon native who now calls Baguio City her home. She started her modest food business in Baguio City in 2014, making kakanin such as pichi-pichi and bringing Malabon specialties including Pancit Malabon to the "City of Pines." Her product line has now expanded to include relleno, pork humba, and rellenong bangus.
Contact Tita Lea's Food Specialties at (0915) 536-6339 and (0921) 224-4641.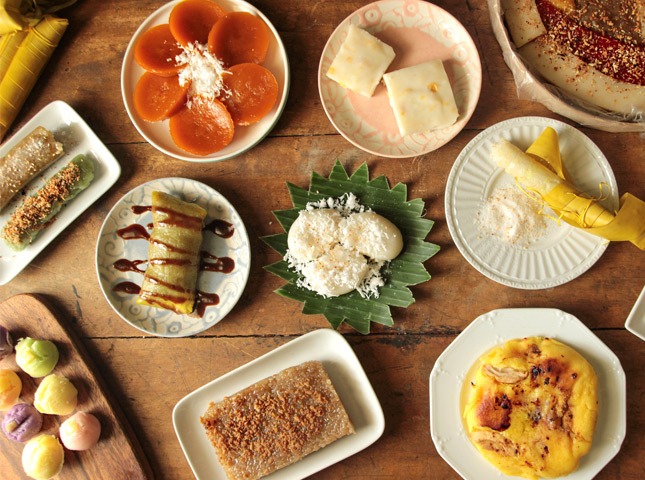 The Yummy.ph Guide To Kakanin
Posted in:
News + Trends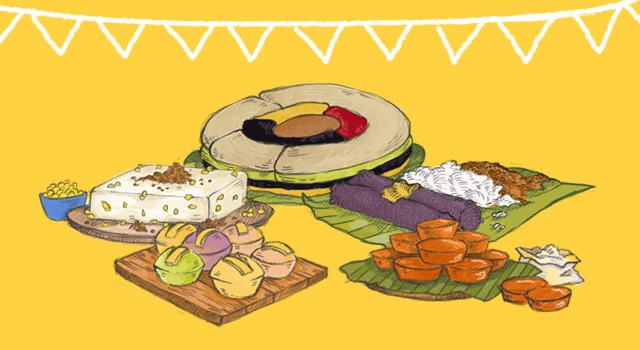 INFOGRAPHIC: Know Your Pinoy Kakanin
Posted in:
Cooking