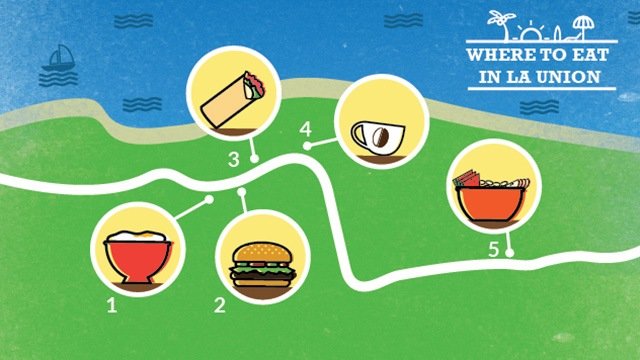 If you make your way to the beaches up North, you will find a thriving surfing scene and easily one of the buzziest food 'hoods around—all tucked away in the cozy province of La Union. While the cheap alcohol, sun-kissed surfers, and adrenaline-inducing waves all make La Union an excellent weekend destination, you can't leave out a well-planned food trip out of your itinerary (or should we say eatinerary?)—this is where all the magic happens.
We made a food map to guide you through a neighborhood that has absolutely no affectation—just a whole lot of hearty rice bowls, juicy burgers, and excellent cups of coffee.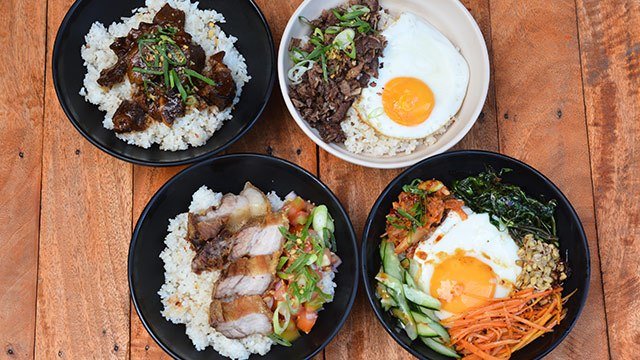 1 Tagpuan
The long drive up to La Union will probably leave you feeling a little bit fogged over—make your way to Tagpuan. Despite its location in a sequestered street, the crowd will make it easy to find. Their rice bowls celebrate Filipino food in the best way: simple, local ingredients, and big on flavor.
"Tagpuan came about because my friends and I realized how there was no place in La Union to eat after midnight. One day, we finally put up a place and created a menu together—recovery food and after-hours grub," explains restaurant partner Lea Apolonio.
Try their satisfying vegetarian Pinoy bibimbap (carrots, togue, kangkong, kimchi, cucumber, and a fried egg), pares, bagnet, and tapa rice bowls.
Tagpuan is located at Manila North Road, San Juan, La Union.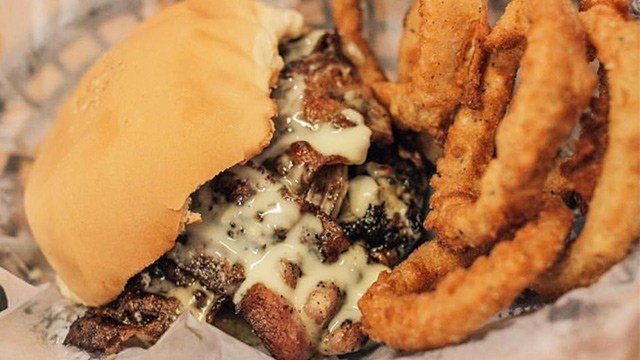 2 Mad Monkeys
Tagpuan's friendly neighbor, Mad Monkeys, amps up their ultra-juicy savory burgers with add-ons like bacon, crisp onion rings, and a cheddar-beer sauce that deliciously ties everything together. And did we mention they have 75-peso tequila shots?
Mad Monkeys is located at Manila North Road, San Juan, La Union.
[instagram url="https://www.instagram.com/p/BMy30vsjCl-/"]
3 Olas Banditos
Mexican food fare is always stomach space well-spent. Dig into their burritos, tacos, quesadillas—everything, really. How else will your recover from all that surfing?
Olas Banditos is located at National Highway, Brgy. Urbiztondo, San Juan, La Union.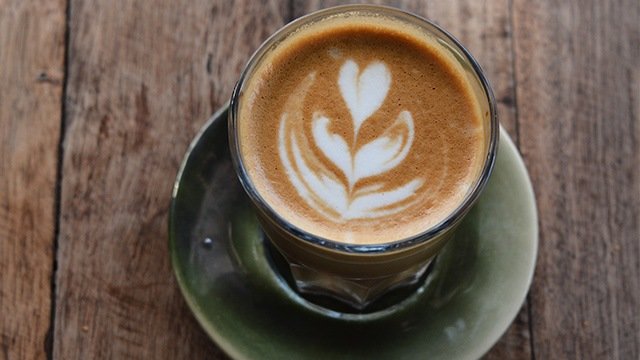 4 El Union
El Union's laidback feel effortlessly embraces La Union's energy with a space that encourages a sense of community and good conversation over stellar cups of coffee. Take it from one of El Union's baristas, Chloe Samontanes, who recently made the quaint surf town his new home turf:
"I've been coming here for about 3 years now, fell in love with the people, surf, and coffee, and moved over to work full-time around 6 months ago. The community here is so creative and progressive!"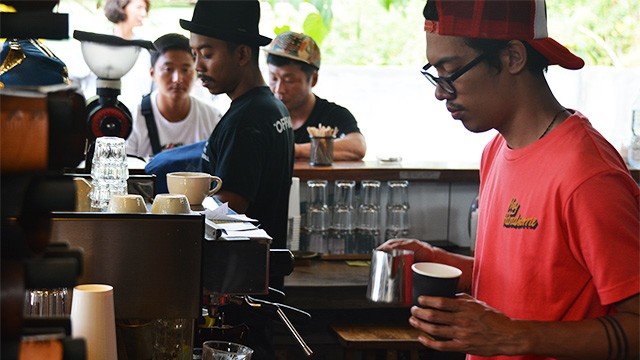 ADVERTISEMENT - CONTINUE READING BELOW
Recommended Videos
With beans sourced from Panama and Brazil, El Union churns out sweet and balanced cups of coffee daily. Their horchata and chai latte are also worthy orders!
El Union is located at MacArthur National Highway, Barangay Urbiztondo, San Juan, La Union.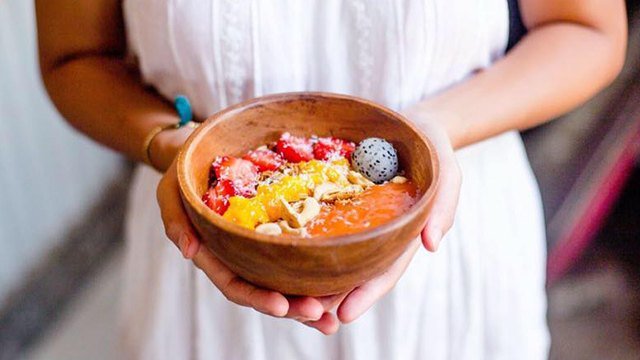 5 Makai Bowls
Could you think of a better way to greet the day? Makai Bowls' smoothie bowls are filled with good-for-you fruits and superfoods, and are almost too pretty to eat! The owners of the joint, despite being based in Manila, make it a point to travel to La Union on weekends to surf. With a feel for the surf culture and an interest in healthy eating, they decided to ride along a trend they felt would stick.
"With the growing number of tourists and backpackers, plus an emerging wellness-inclined market, putting up a smoothie bowl joint was just the perfect idea. It's just the kind of food you'd want to eat in the beach after a long day under the sun," says Makai Bowls partner Noelle Hilario.
Makai Bowls is located in the Flotsam and Jetsam Hostel.
La Union's food scene has a tangible camaraderie like no other. You will feel and see it instantly: the effort put into building up and genuinely loving a community through food done well.
"It's the love and appreciation of the locals that really backs up this town's rapid growth and success. The vibe, the people, the surf, it makes this place different," says Lea.
The town's capability to embrace the change that constantly comes its way, and its adaptability to ride on the energy of an exciting food boom makes any trip more enjoyable. Catch the wave and get in on it!