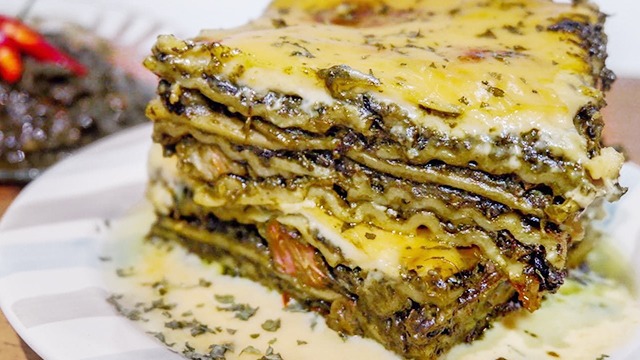 Laing is a famous spicy Bicolano dish made with dried gabi (taro) leaves, creamy coconut milk, and chilies. This vegetable can be heightened in many ways, from adding fresh shrimp or juicy pork belly, to using it as a pizza topping or pasta filling.
But Bhest Lasagna used laing to put a Filipino twist to lasagna! Bhest Lasagna's Laing Lasagna is made with layers of taro leaves cooked in thick gata (coconut milk), topped with a generous amount of cheese, and Bhest Lasagna's signature sauce. You can choose to add tinapa flakes to your Laing Lasagna or if you want something simpler, you can go for pork bits instead.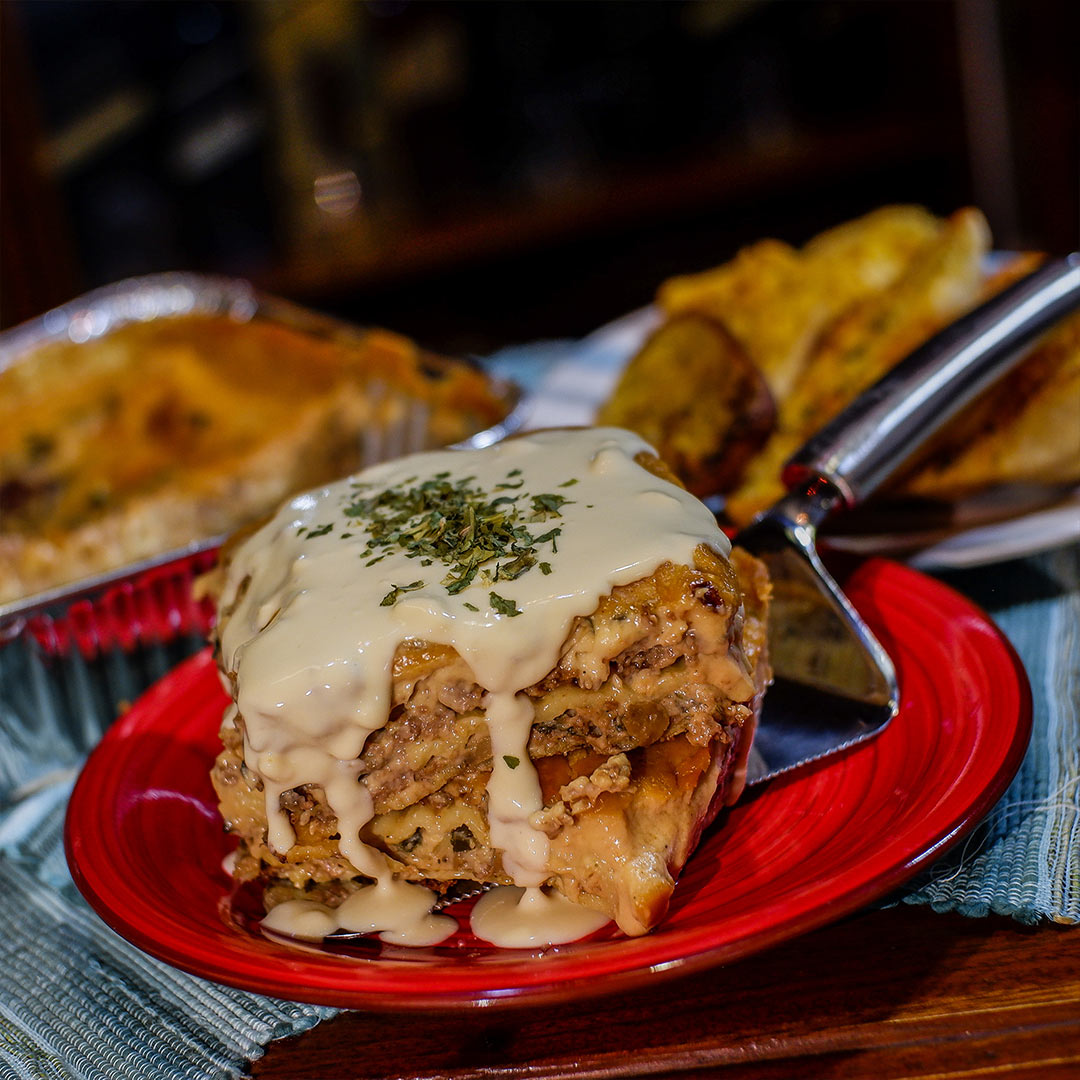 If you're not ready to take a bite of this unique take on lasagna, you can still enjoy Bhest Lasagna's Meaty Lasagna that has all the familiar fillings and flavors you can find in a classic lasagna. You can try a little bit of everything since Bhest Lasagna offers their lasagna in solo and party sizes: P150/extra small pan, P350/small pan, P600/medium pan, P850/large pan, P1200/extra large pan, P2200/extra large pan with 20 pieces of garlic bread, P100/extra sauce, P80/24 oz of Bhestea. 
To order Bhest Lasagna's Tinapa Laing Lasagna, Pork Laing Lasagna, or Meat Lasagna, contact (0917) 836-0160.
For more information, follow Bhest Lasagna on Facebook.
ALSO READ: