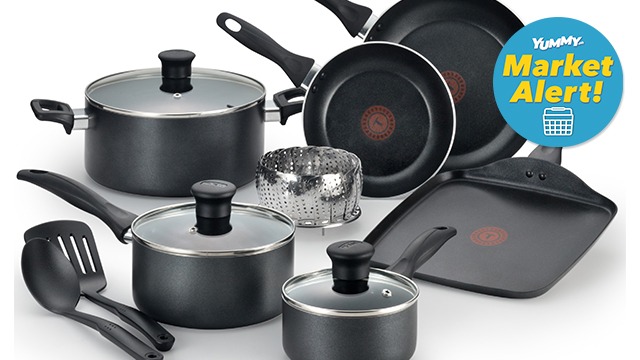 Landers' Super Crazy Sale officially started today, October 16 and will run until October 20, 2019, Sunday. The big sale offers buy 1, take 1 deals and up to 50% off discounts you wouldn't want to miss out on. Make your trip to Landers count with this guide: we've checked out all the sale items you need to add to your cart: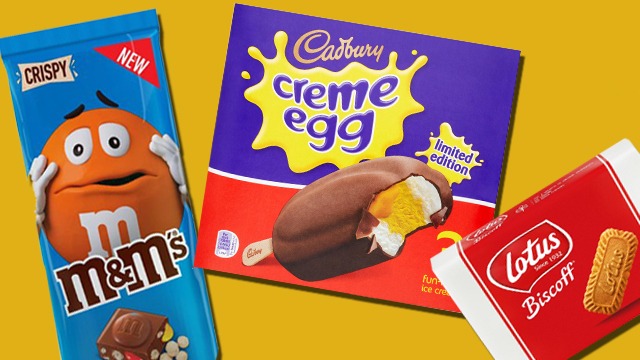 For your sweet tooth 
Sweets, and snacks might often be at the backburner of your groceries as a non-essential good, but with the low, low prices at this crazy sale, you won't feel guilty about dropping these into your cart.
1 M&M's Crispy Bar (150 grams)
Savings: Buy 1, take 1 at P129.75
Who doesn't love a big bar of chocolates dotted with crisps and M&M's?
2 Lotus Biscoff Biscuits (125 grams)
Savings: P35.75 from P72.75
Now, you can munch on these as a snack, use them for mango float, freezer cakes, and cheesecake crusts without shelling out big bucks. Lotus Biscoff Cookies' use of spices set it apart from just any cookie.
3 Swiss Miss Box of 10 packs (207 grams)
Savings: P89.75 from P129.75
You can get a box of milk chocolate, dark chocolate, or a variety pack at this low price. With Christmas coming, the thought of hot chocolate on a cold night is becoming more and more satisfying.
4 Cadbury Creme Egg (300 ml)
Savings: Buy 1, take 1 at P299.75
You know that sweet ice cream product in the freezer section you keep on going back to but also keep changing your mind about? Sure, it must taste great, but at the regular price, it just seems excessive. This is the time to satisfy that curiosity. Grab it while it's super affordable.
Landers Super Crazy Sale Tip: A word to the wise though, that when grabbing a refrigerated or frozen item, it's best to line up first, and get someone with you, a friend or family, to grab the item when you're just a few customers away from the cashier. If you have it in your cart too early, with the long line ahead of you, it would have thawed into a lonely puddle.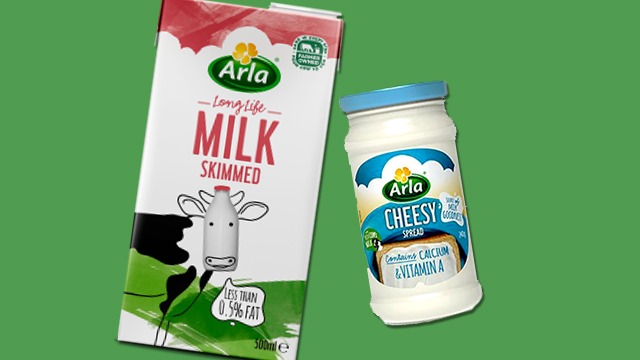 For your pantry
These items are the ones you can use all year long. Just make sure to check the expiry dates!
ADVERTISEMENT - CONTINUE READING BELOW
Recommended Videos
5 Arla Cheesy Spread (240 grams)
Savings: Buy 1, take 1 at P98.75
Too lazy to cook? Your pasta need a bit of creaminess? Enter a good, dependable, cheesy spread. It's so versatile!
6 Valfrutta Italian Peeled Tomatoes (400 grams)
Think shakshuka, homemade tomato sauce, or any tomato based dish—these canned tomatoes are perfect for it. It cuts down on cooking time and saves you the trouble of rotten tomatoes.
Savings: P39.75 from P59.75
7 Arla Skimmed Milk (1 Liter)
Savings: Buy 1, take 1 at P74.75 (3 pairs max per member)
There's no need to elaborate on the infinite number of uses for milk, so just buy all you can!
Landers Super Crazy Sale Tip: Are you buying dairy products in bulk? If you took them from the room temperature shelves and not the refrigerator, make sure to store them at a cool, dry place (that's not the refrigerator!) at home. Only refrigerate your dairy products when you're about to open it. It'll take up less refrigerator space that way and for creams, will keep it from curdling.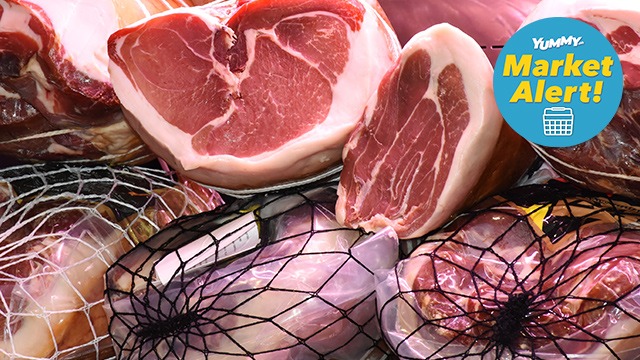 For special nights
Make your own fancy pizza, pasta, or party platter with these cured meats. If you haven't bought them because of their typical price range, well, now, nothing is stopping you.
8 Grimms Honey & Maple Flavour Ham (800 grams)
Savings: P349.75 from P699.75
Have it with every meal and make every meal great.
9 Grimms Festive Ham Halves
Savings: P399.75/kg from P799.75/kg
It's October, which means it's officially time to go Christmas shopping. You know what else you can expect as days get closer and closer to Christmas? Ingredients running out and even worse traffic—the true Christmas staple. So buy your ham now!
10 7 Hermanos Jamon Serrano Reserva Ham (100 grams)
Savings: P119.75 from P229.75
You don't get this ham everyday. Reserve this delicious, fruity, thin, flavorful slices for special nights with a glass of wine.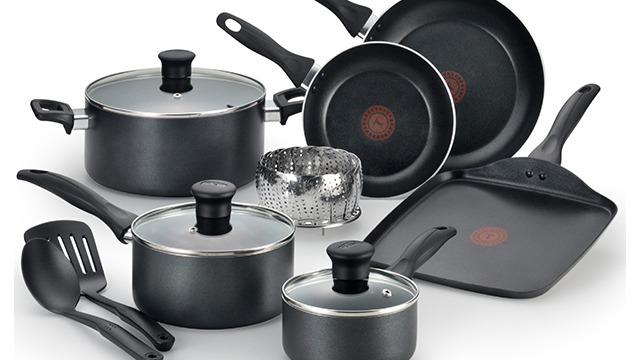 For your kitchen
Landers Super Crazy Sale Tip: The biggest discounts are for non-perishable items. This means that the savings you get for kitchen items are quite jaw-dropping. If you need to replace some items in your kitchen, been dying to have a new kitchen set, noticed your knives have dulled, this is the best time to buy your kitchen utensils.
11 Tomodachi Ceramic Coated Knife Set (3-piece set)
Savings: P449.75 from P899.75
A great knife set is a cook's best friend. It makes for safer, cleaner, and faster cuts.
12 Tramontina Pro Line Cleaver Knife
Savings: P499 from P999.75
Don't damage your good knives when cutting through bone. Use a cleaver knife!
13 Labell Maple Cutting Board 
Savings: P1,149 from P2,299.75
Maple is one of the best materials for a good, wooden cutting board that can last you a lifetime. This is an investment you want to make for your kitchen.
14 Tefal Enjoy Proglide Non Stick Cookware Set (12-piece set)
Savings: P2,999 from P5,999.75
Have you checked your nonstick cookware lately? If you've noticed they're overly scratched and chipping away, it might be time to replace them. This is that time.
15 Tramontina Pre-Seasoned Cast Iron (2-piece)
Savings: P1,599 from P3,199.75
You just can't get a perfectly grilled steak without a good cast iron skillet. It's just not possible. In addition, cast iron skillets, when regularly used and taken care of, can be an heirloom item.
What are you waiting for? Head on over to Landers and get shopping.
The Landers Crazy Sale is from 9 a.m. to 10 p.m. at all Landers branches until October 20, 2019.