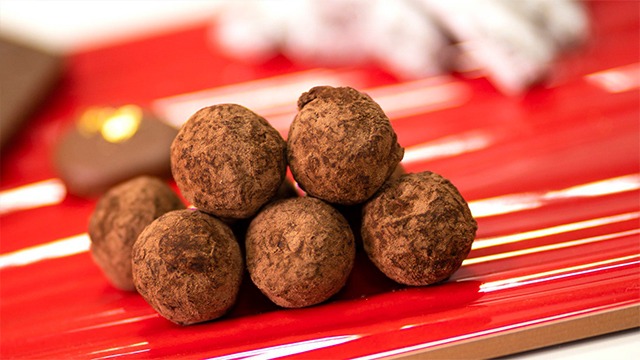 It's hard to find someone able to resist the lure of chocolate. Chocolate has got to be one of the most beloved ingredients in the world. If you're like us, you might have even taken your love for chocolate to a whole new level. After watching tons of cooking shows like Masterchef, Chocolate with Jacque Torres, Sugar Rush, Gourmet Makes, you might have been curious about making chocolate—perhaps daydreamed about being a chocolatier. There's still hope though to make your chocolatiest dreams come true.
You can make your chocolate dreams come true.
What you need is a master to teach you the ropes. Chef Thierry Le Baut, the technical director of Le Cordon Bleu Ateneo de Manila, and world-renowned for heading Michelin-starred restaurants around the world will guide you through every step to making mind-blowing chocolate bonbons.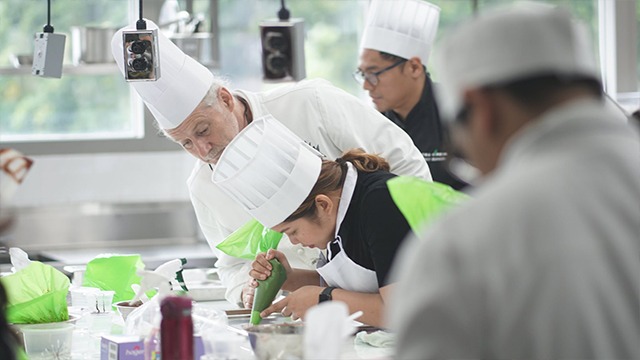 Chef Thierry will guide you through the hardest chocolate skill ever: tempering chocolate.
As a beginner cook, you've most likely melted chocolate before. You may have shied away though from tempering chocolate. Tempering chocolate gives it that glossy sheen, that audible crack, and that ability to apply thinly without falling apart. With all the baking shows you've watched, this is the step that drives most people crazy. With Chef Thierry's help, a well-equipped kitchen at your disposal, and Auro chocolate coins, you will surprise yourself with what you can do.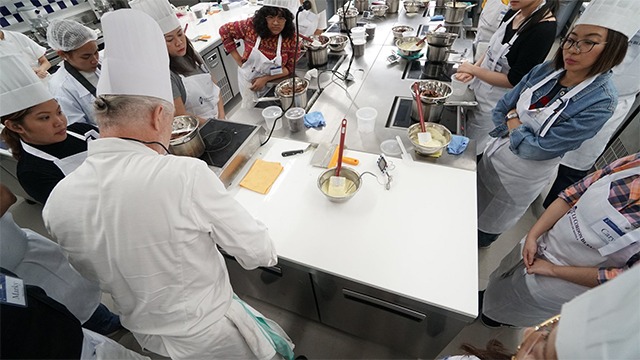 Another great thing is that you will be learning to make five different chocolates, four of which will require you to temper chocolate. You will learn the difference between tempering dark, milk, and white chocolate, and with each round, you'll get better and better at it!
ADVERTISEMENT - CONTINUE READING BELOW
Recommended Videos
The course offers your own work station with your own ingredients.
A great thing about this almost 8-hour long short course is that you get your own station with your own refrigerator, tools, stove, marble countertop, and premium ingredients.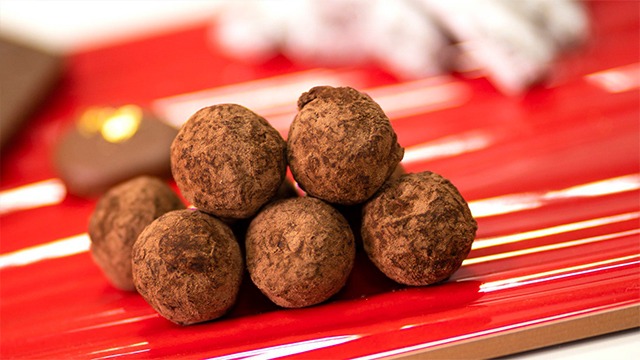 The best part: your take-home bag!
Another great thing about having your own station, with your own ingredients? You get to take home all your wonderful creations! These chocolate bonbons are unlike any you've ever had. Each one, thanks to the perfectly tempered chocolate, and accurate measurements will be amazing, trust us. Even if you've never cooked a day in your life, you're still sure to arrive at some of the most delectable chocolate bonbons you've ever had. On the off-chance that you do mess up, or that your chocolates are less than perfect, don't sweat it. We promise you, they'll still be ridiculously good.
They're melt-in-your-mouth, with a crispy chocolate coating, and flavored just right. In the course, you will be making muscadine, white chocolate truffles, Armagnac truffles, Bailey's truffles, and Palais d'or coffee. You'll be taking home a lot, too by the way. Good enough to last a few days to a week—depending on how much you can control yourself!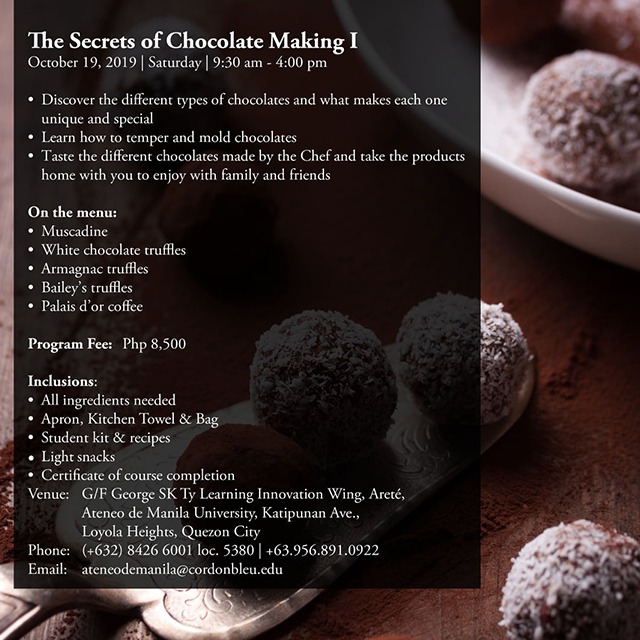 Le Cordon Bleu Ateneo de Manila's The Secrets of Chocolate Making I will be held on October 19, 2019, Saturday, from 9:30 a.m. to 4:00 p.m.. Make sure to sign up before seats run out! You can sign up through these numbers:(02) 8426-6001 local 5380 or (0956) 891-0922. You may also e-mail them at [email protected] . The short course will be held at G/F George SK Ty Learning Innovation Wing, Arete, Ateneo de Manila University, Katipunan Avenue.,Loyola Heights, Quezon City. The fee to join is P 8,500.