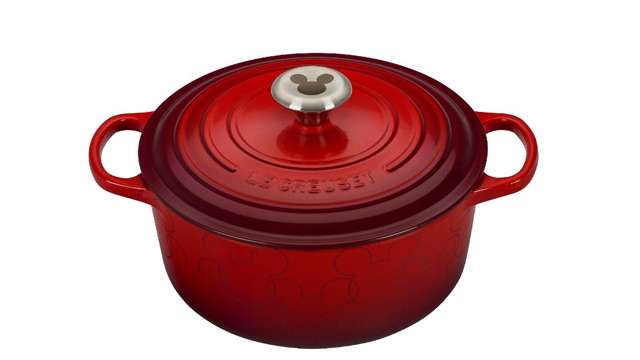 Le Creuset just launched a new wishlist-worthy cookingware collection: Mickey-themed
cookware! According to PopSugar, the collection was launched January 23 and includes
a Mickey Mouse cast-iron Dutch oven, mouse ear-shaped ramekins, and a silicone tool with a Mickey imprint.The collection is available at Le Creuset stores and on the Le Creuset website.
[instagram url="https://www.instagram.com/p/BeTPMxxhk8m/"]
Mickey Mouse fans will definitely dream about these Dutch ovens. They're great for making stews,soups, deep-fried dishes, and even bread. Earlier this month, the cookware brand launched the Provence line, with pans that come in a beautiful lavender hue.