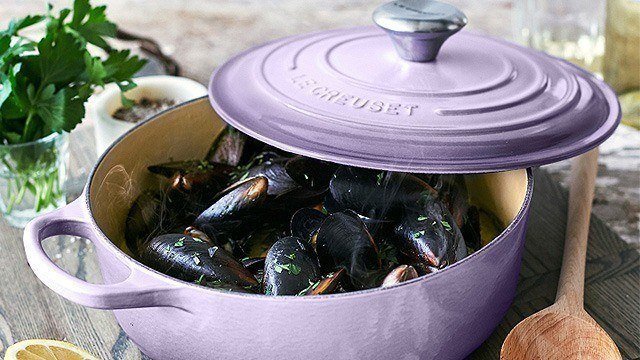 One of the most classic and timeless cooking brands for home cooks and professionals, Le Creuset, just celebrated the New Year by launching a new line of cooking pans called "Provence." Inspired by the abundance of lavender fields in and around Southern France, these Le Creuset pans are tinged a beautiful lavender purple. Could home cooking get any more exciting than this?!
[instagram url="https://www.instagram.com/p/BdbcScFFnlz/"]
According to an article by Food & Wine, the pans were initially sold in the US-based retail company Sur la Table, but are now available for online ordering and shipping through Sur la Table's website. Refinery29 reveals that come March 2018, the Provence line will be available through Le Creuset's official website and stores, too.
Their timeless dutch ovens can be used for almost anything: stews, soups, braises, deep-fried dishes, and bread. They also have stoneware that can be used for anything that goes into the oven. Which ones are you putting on your kitchen wish list?
ALSO READ: