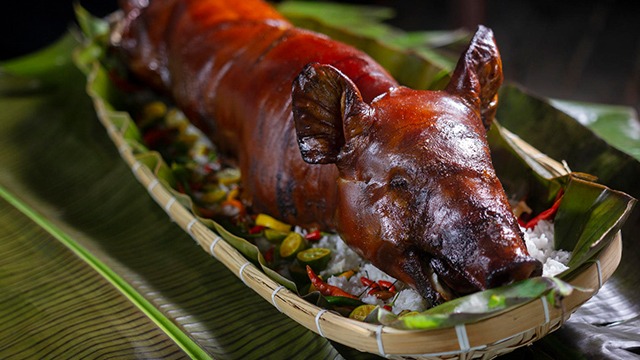 Don't expect to see the usual ihaw, pork barbecue, and fish balls in Netflix's new series, Street Food. The series highlights Cebu and the dishes everyone should know about in the first season of a nine episode-series which explores street food culture of Thailand, Japan, India, Indonesia, Taiwan, South Korea, Vietnam, Singapore, and the Philippines and the delicious stories behind it.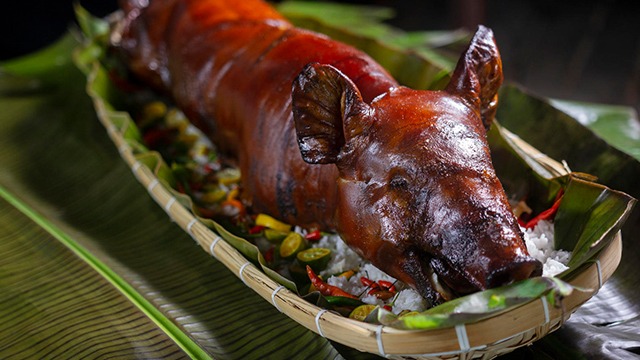 Episode 9 takes us to the streets of Talisay and Cordova in Cebu where we meet four Cebuanos sharing their love for food with the rest of their community.
"Lumaki na ako na nagluluto ng lechon," shares Leslie Enjambre whose grandmother started their lechon business in Talisay in the 1940s. "It's the same recipe. We haven't changed anything. But it's really our personal touch which makes the difference," she told us.
Leslie is very hands-on with the business and she's been doing it for the past 28 years. She confesses that just by looking at at the roasted pig, she can tell if it's cooked or if it needs more time to roast. "We use wood, not coals, so it adds a layer of flavor." They only have one branch in all of Cebu ("It's also a way to be consistent with the quality of the lechon," she says) and they sell up to 200 pigs in a month.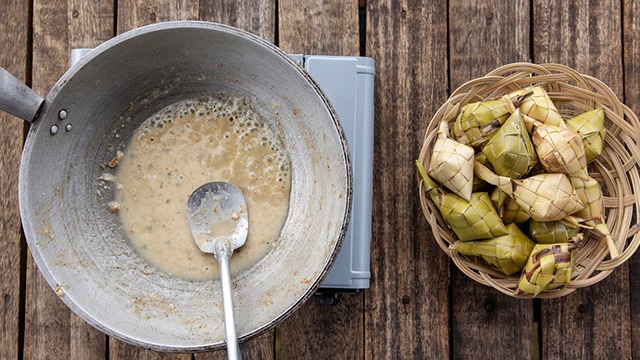 Tuslob-Buwa is another Cebuano dish featured in the Philippine episode. It's a thick, bubbling gravy made with sauteed onions, garlic, and pig brains and was historically eaten by those who didn't have money for meat or fish. Cebuanos eat it with puso (steamed rice wrapped in palm leaves), dipped into the frothy sauce or gravy. Ian Secong introduced a more hygienic way to enjoy tuslob-buwa in Azul, a casual eatery, and made this Cebuano street food accessible to a younger generation.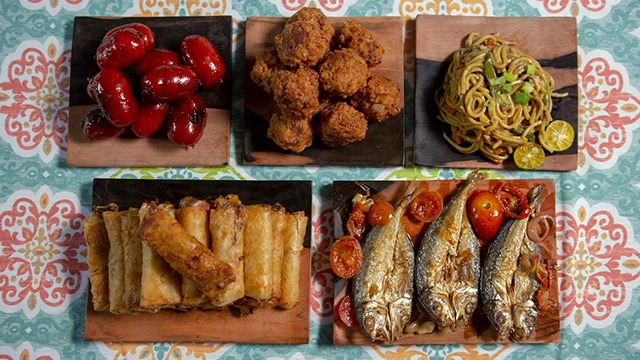 In Cordova, Rubilyn Diko Manayon sells a variety of dishes in her small roadside carinderia. The most popular dish and one that is featured in the Philippine episode is the lumpia (Chinese-style spring rolls). In Cebu, pork lumpia is eaten with banana ketchup, she shares.
ADVERTISEMENT - CONTINUE READING BELOW
Recommended Videos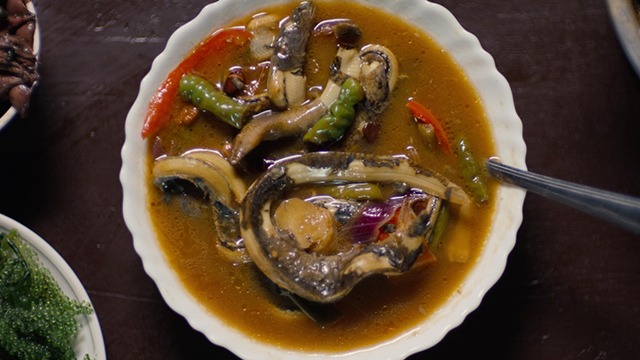 Another dish featured in the series is Nilarang Bakasi, a soured stew. Any type of fish may be used but Florencio "Entoy" Escabas used the abundant reef eel, which his family harvests, in the popular sour soup. His Nilarang Bakasi made his roadside eatery a popular destination, enough for the town to build roads leading to his humble carinderia. 
"The easiest part of collaborating with our local culinary heroes is our shared love for food," shared chef Jordy Navarra whose team created dishes inspired by the show for the media launch of Street Food. "No matter where you live or where you're from, food is a universal language."
Street Food will be available on Netflix beginning April 26, Friday. 
ALSO READ: