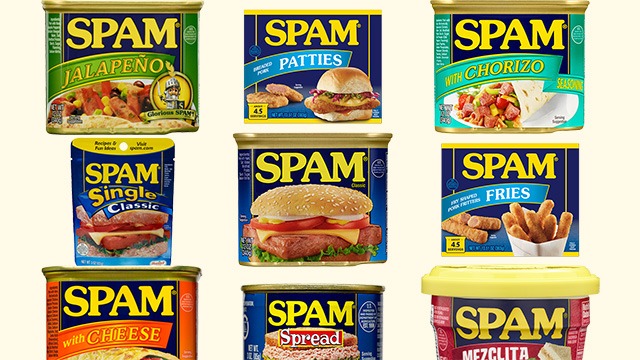 Hormel's world-famous canned meat SPAM just celebrated its 83rd birthday and we recently rounded up some cool facts about the canned pork that you might not have known, including that it's available in 22 varieties. Though not all flavors and variants of SPAM are readily available in Manila, we're sure loyalists will dream of ticking each kind off of their food bucket list.
READ THESE: MORE ARTICLES ON SPAM
So take note, SPAM lovers! Here are all the varieties of SPAM available around the world: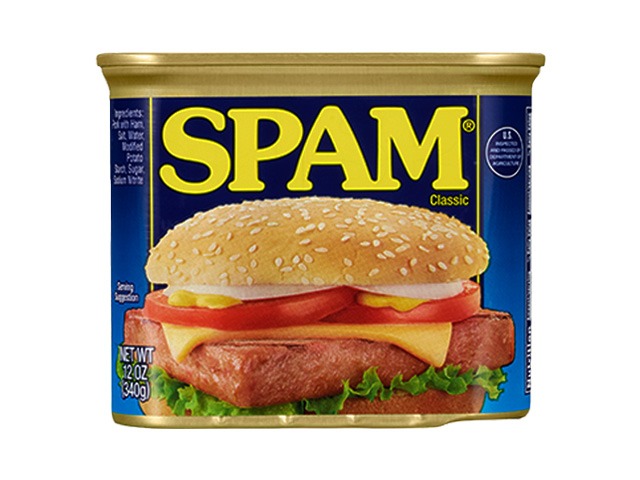 1 SPAM Classic
Of course, the classic SPAM we all know and love starts out this list. Nothing beats the OG with its signature savory, meaty flavor, and curved rectangular shape.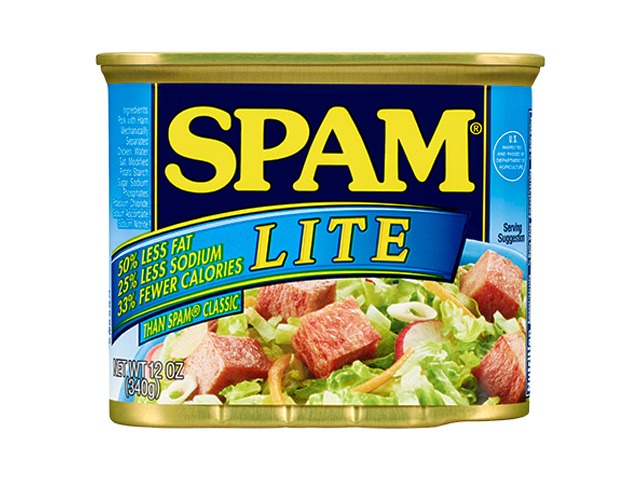 2 SPAM Lite
The lite version of the classic SPAM has less fat, sodium, and calories than the original; perfect if you're trying to improve your diet, but just can't give up SPAM.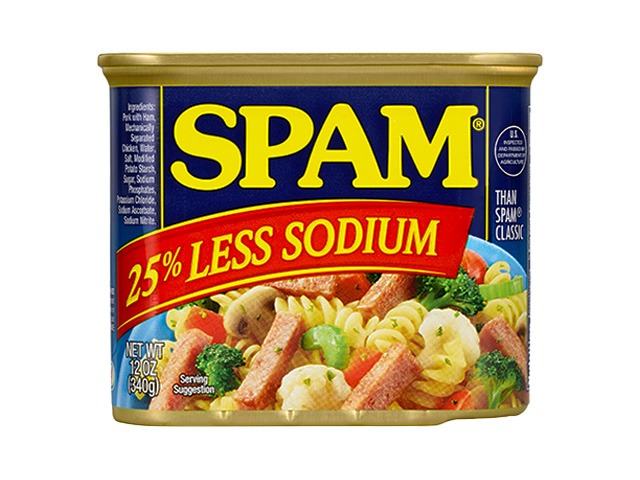 3 SPAM Less Sodium
If you're specifically watching your sodium intake, SPAM's less sodium variety has 25% less than the original.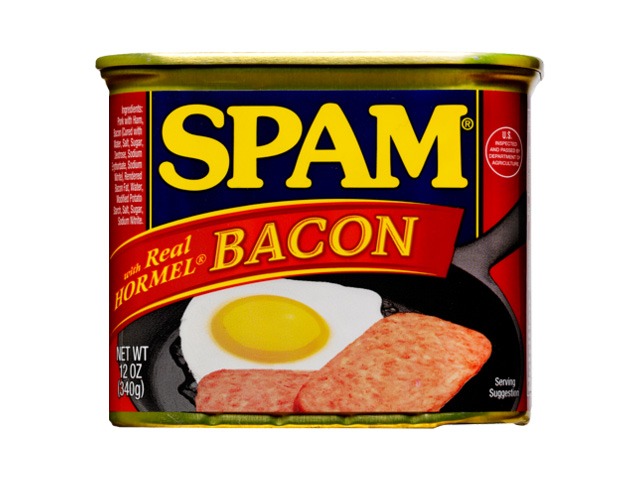 4 SPAM with Real Hormel Bacon
Can't decide between SPAM or bacon for breakfast? This version of SPAM contains bacon in the canned meat, so you can satisfy two cravings in one go.
ADVERTISEMENT - CONTINUE READING BELOW
Recommended Videos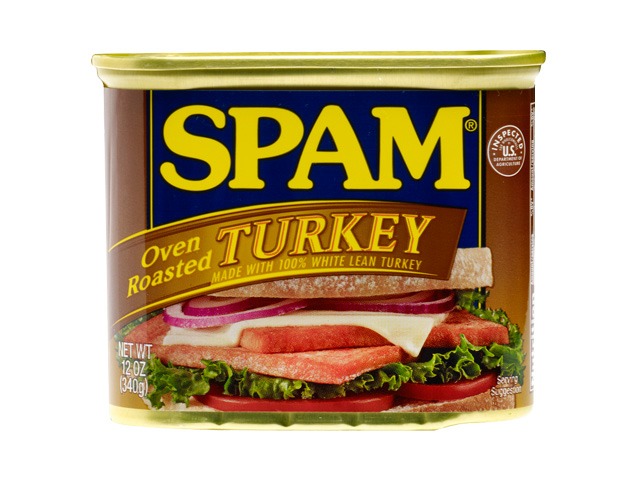 5 SPAM Oven Roasted Turkey
"Some folks wonder why we didn't call it SPURKEY," reads the SPAM website's description of this variety, which is made from white, lean turkey. Turkey meat is known to be a healthier substitute compared to other meats because it's high in protein but low on saturated fat.
TOP STORIES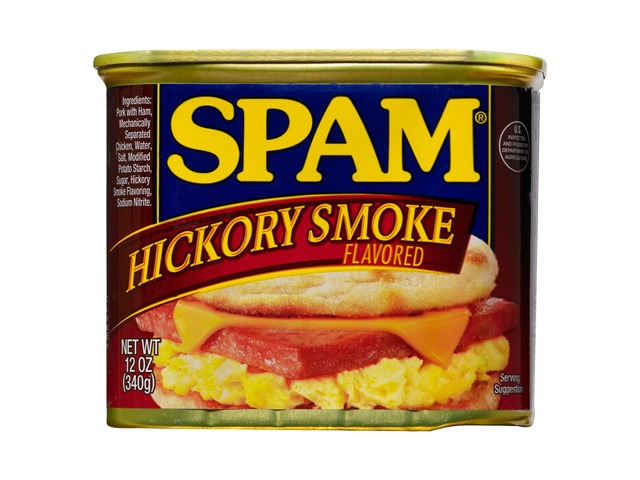 6 SPAM Hickory Smoke
Imagine cooking your SPAM atop a campfire. The hickory smoke version of SPAM comes pretty close, thanks to its smoky flavor.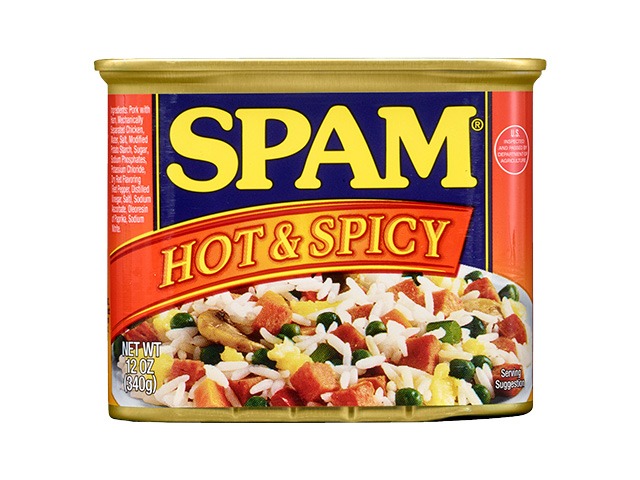 7 SPAM Hot and Spicy
Lovers of spicy food, you'll never go back to regular SPAM once you've tried the hot and spicy version. It's made spicy with flavoring from Tabasco to really turn up the heat. Beware: This variation is not for those with a low heat tolerance!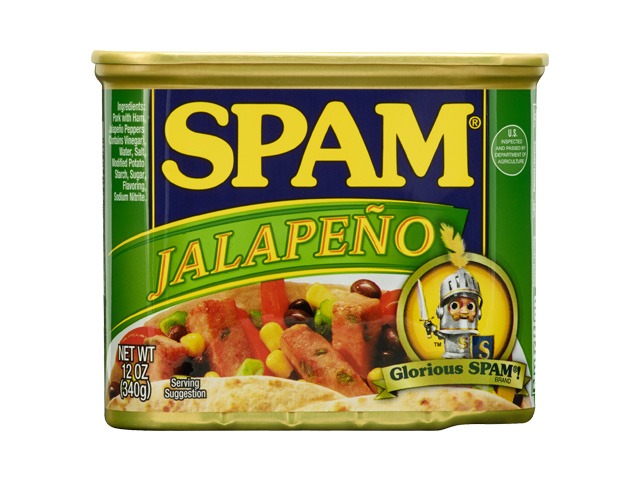 8 SPAM Jalapeño
Similar to the hot and spicy version, SPAM's jalapeño variation turns up the heat, but with the zesty and fruity flavor of jalapeño peppers.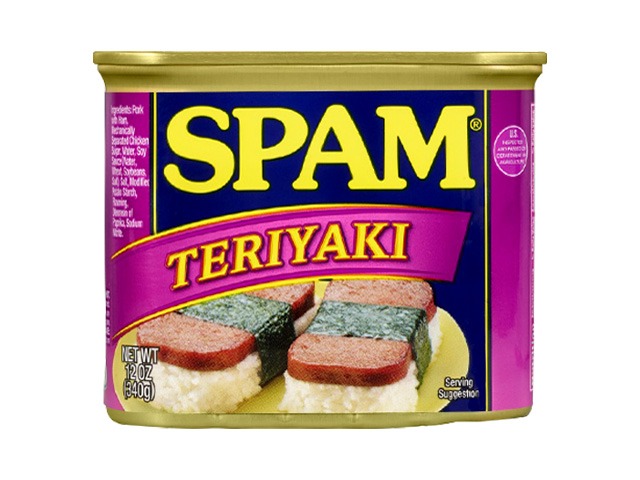 9 SPAM Teriyaki
If you love Japanese cuisine, you've probably heard of SPAM musubi, which is comprised of grilled SPAM placed between blocks of rice and wrapped in seaweed or nori sheets. You can make your own with SPAM's teriyaki flavor, which will perfectly complement the Japanese rice and nori.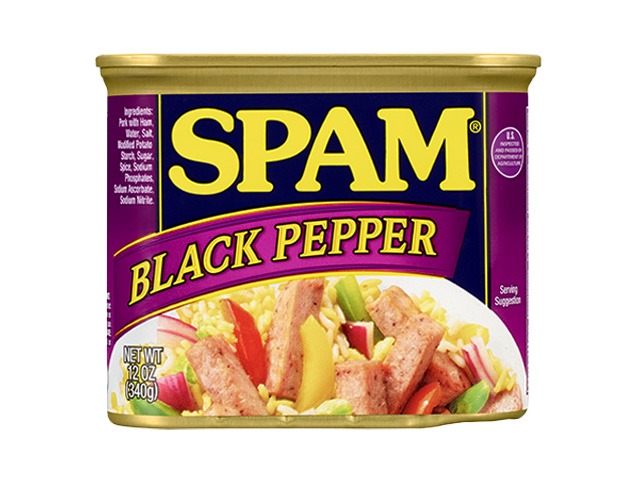 10 SPAM Black Pepper
Give your breakfast an extra kick with black pepper-seasoned SPAM. It gives the famed canned meat a flavorful, peppery taste in each bite.
TOP STORIES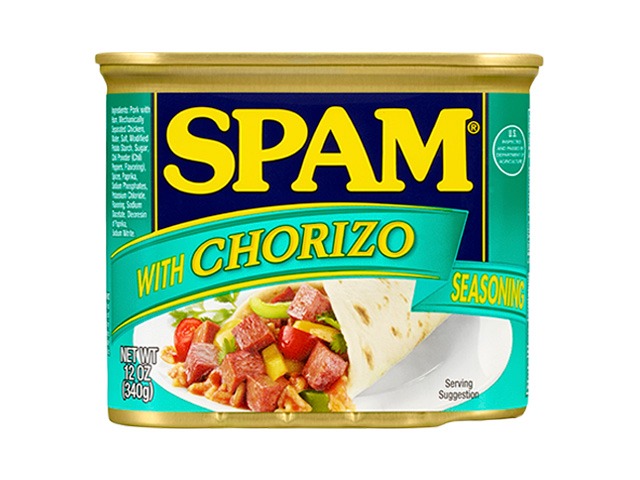 11 SPAM with Chorizo Seasoning
Chorizo is a type of cured and smoked sausage popular in countries like Spain, Portugal, and Central America, to name a few. This version of SPAM infuses that smoky sausage flavor into the pork loaf.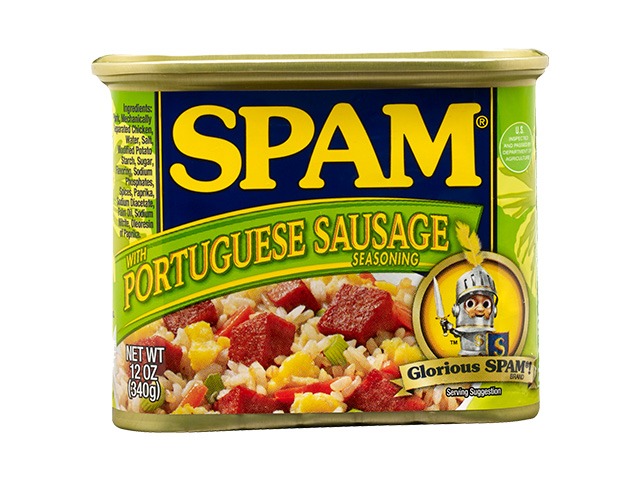 12 SPAM with Portuguese Sausage Seasoning
Portuguese sausage, also known as chourico, is similar to the Spanish or Mexican chorizo, but with a lighter paprika flavor and more garlic and black pepper.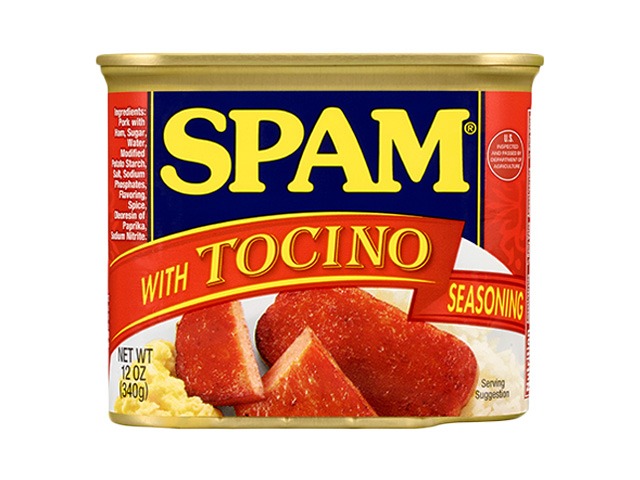 13 SPAM with Tocino Seasoning
If you've ever heard of SPAM tocino, you'll know it's basically the same as your classic SPAM but with the sweet sugary taste of your Pinoy breakfast favorite: the tocino. It's definitely a must-try for SPAM-loving Filipinos all over the world!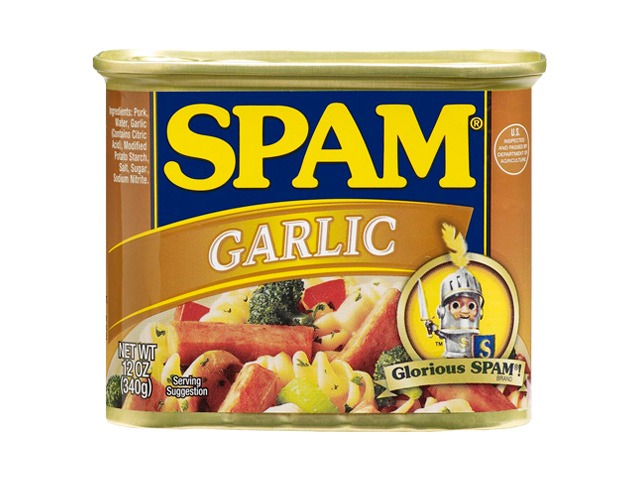 14 SPAM Garlic
If you like your SPAM with freshly cooked sinangag, you can amp up the garlic flavor in your meal with this version of the pork loaf.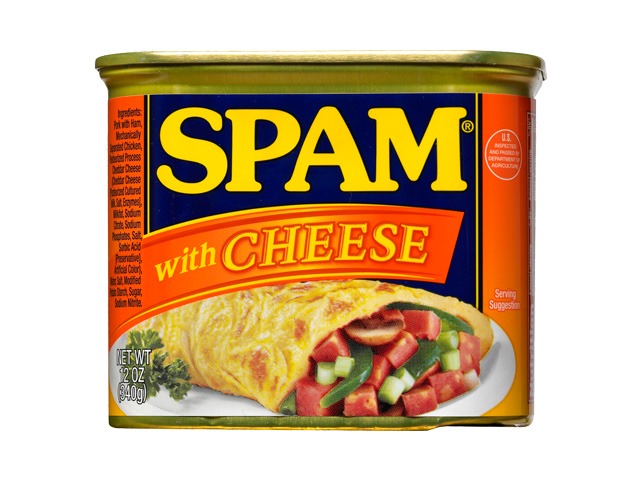 15 SPAM with Cheese
This version of SPAM is made with cheddar cheese, and it's perfect for anyone who is obsessed with cheese. It'll go great with rice, but you might want to try adding it to sandwiches or omelets, too!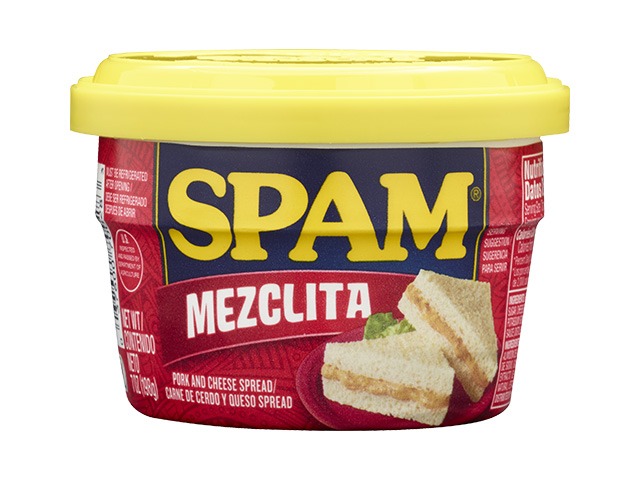 16 SPAM Mezclita
This version of SPAM is actually a spiced pork and cheese spread inspired by the flavors and cuisine of Puetro Rico. Mezclita comes from the Spanish word "mezcla," meaning mixture. The added "ita," denotes smallness; literally a "small mixture". It's SPAM in spreadable form.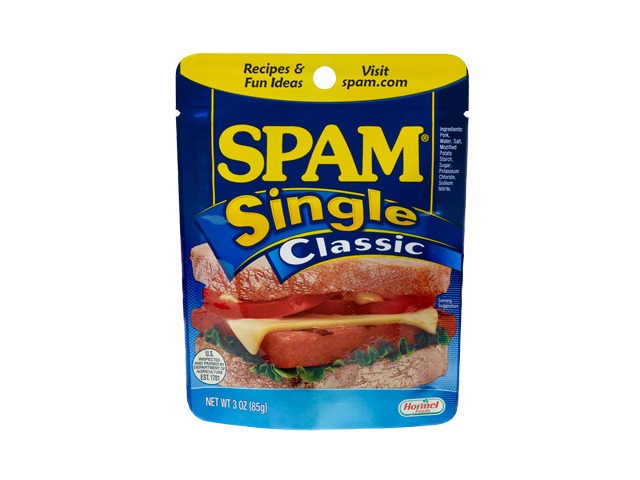 17 SPAM Single Classic
Believe it or not, you can buy a single serving of cooked, ready-to-eat SPAM in some parts of the world. Maybe keep one pack in your bag for emergencies?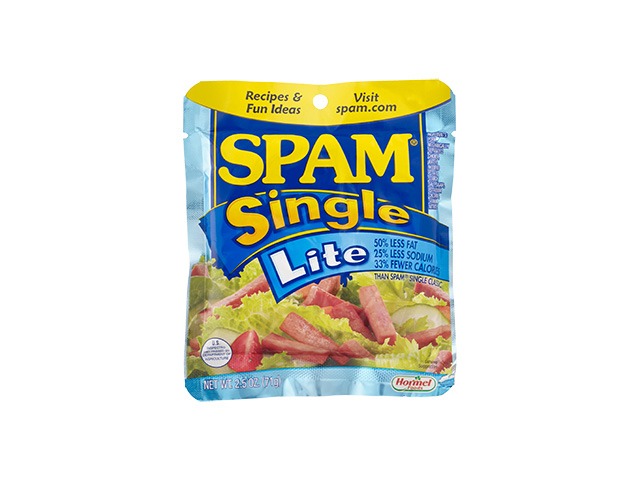 18 SPAM Single Lite
The single, ready-to-cook serving is also available in a lite variation with less sodium, fat, and calories.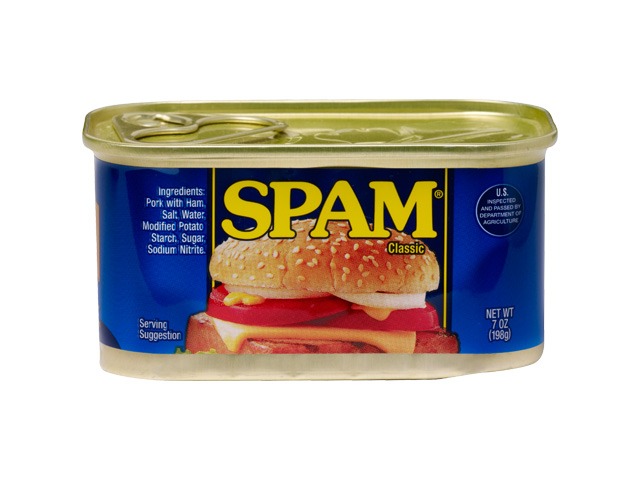 19 SPAM Classic 7 Oz.
For those who live alone or prefer to keep their pantries minimally stocked, this smaller, more affordable pack of SPAM is for you. And yup, it's available in the Philippines!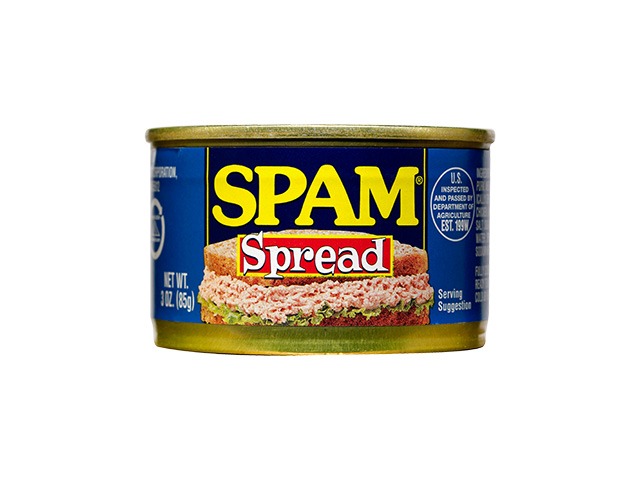 20 SPAM Spread
Much like the Mezclita, this version of SPAM comes in the form of a spread, but this time, it boasts the same savory, timeless flavor of an original can of SPAM. Have it with bread, crackers, veggies, and other snacks.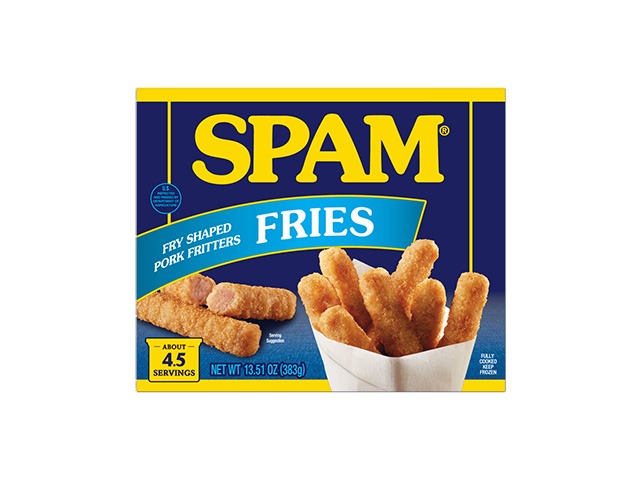 21 SPAM Fries
This unique version of SPAM, which has the same ingredients as its original variant, is sliced into the shape of thick-cut French fries and coated in breadcrumbs. It's frozen and ready to cook, just like frozen chicken nuggets or pork sausages. You can fry it up and have your own crunchy SPAM fries at home!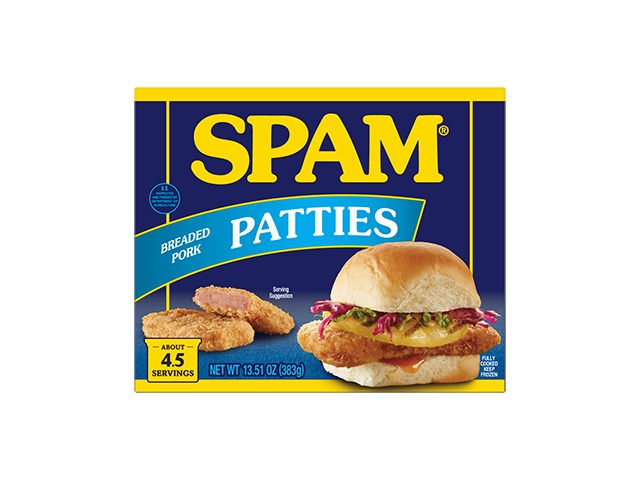 22 SPAM Patties
If you prefer to eat your SPAM in sandwiches, you'll love SPAM patties, which feature the same classic rounded rectangle shape, but with a breadcrumb coating. These are frozen just like the fries version! Fry them up and eat them in a sandwich with your fave fillings, spreads, and veggies just like any burger. 
TOP STORIES
***
Thinking about what to cook next? Join our Facebook group, Yummy Pinoy Cooking Club, to get more recipe ideas, share your own dishes, and find out what the rest of the community are making and eating!
Got your own version of the classic dishes? Pa-share naman! Get your recipe published on Yummy.ph by submitting your recipe here!