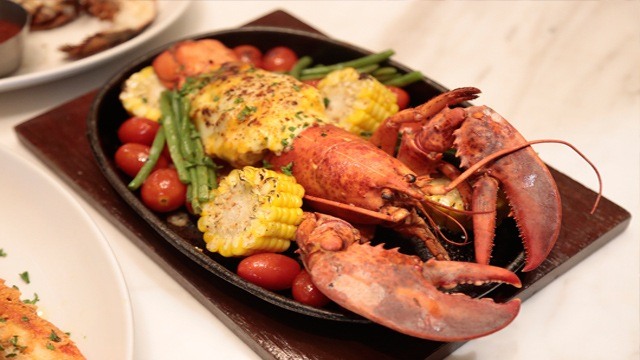 Lobsters are the epitome of the ultimate dining indulgence. Ordering it is usually reserved for special occasions its hefty price tag and limited availability. 
If you've always wanted to have a taste of lobster, you'll love that at the Marriot Café, you can have all the lobster you want when dining at its buffet restaurant at no extra cost. These lobsters are flown in from Canada as a special treat for the first day of the workweek. What better way to start the week than with a delicious and indulgent meal?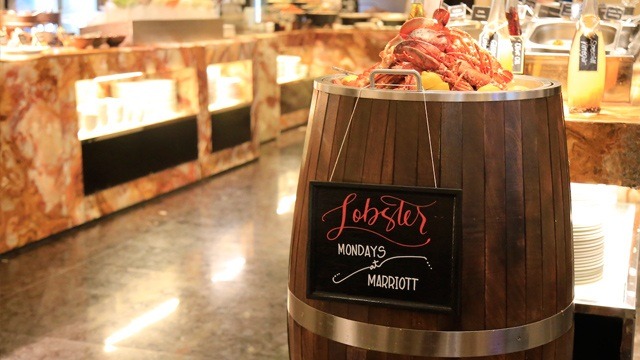 Just like the other ala minute dishes that chefs can cook for you on the spot, you too can have your lobster any way you want: sautéed in chili garlic sauce, steamed with lemon butter, or made into the classic dish, the Lobster Thermidor.
This lobster promo is on top of the café's already extensive buffet selection that includes international dishes from different global cuisines for its diners to sample. Whether you're dining in during lunch or dinner on Monday, the lobster is available for its diners at both meal times for P1,950.
Marriot Café hosts this lobster buffet every Monday this May up until through August this year, so you'll want to get your fill before the lobsters are taken out from the menu. Lobsters, anyone? 
Marriot Café is located at the Ground Floor, Marriot Manila, 2 Resorts Drive, Pasay City. Call 988-9999 or visit manilamarriott.com for more information.
ADVERTISEMENT - CONTINUE READING BELOW
Recommended Videos