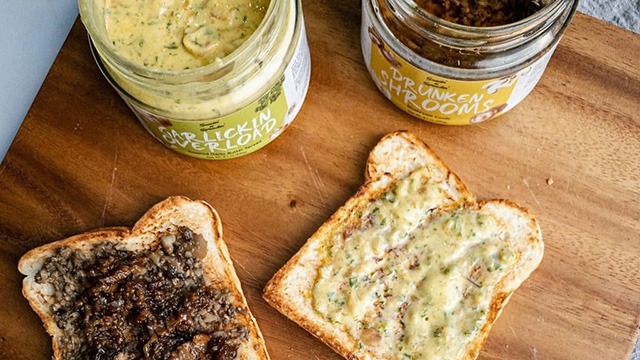 Cooking and baking are probably the two skills most admired in one who frequents the kitchen, but there something should also be said for those who know how to choose the best ingredients to stock their pantry with. And when it comes to picking pantry essentials, you can never go wrong with delicious sauces, dips, and spreads. Whether spread on bread, made into pasta sauce, or used as a side dish, the right bottled sauce can take your meal to a whole new level. And you just know everyone at dinner will be raving about it and asking you where you got it! Below, we round up some local brands worth checking out for top-notch bottled dips, sauces, and spreads you'll want to store in your pantry ASAP.
Here are some local brands that make great bottled sauces, dips, and spreads: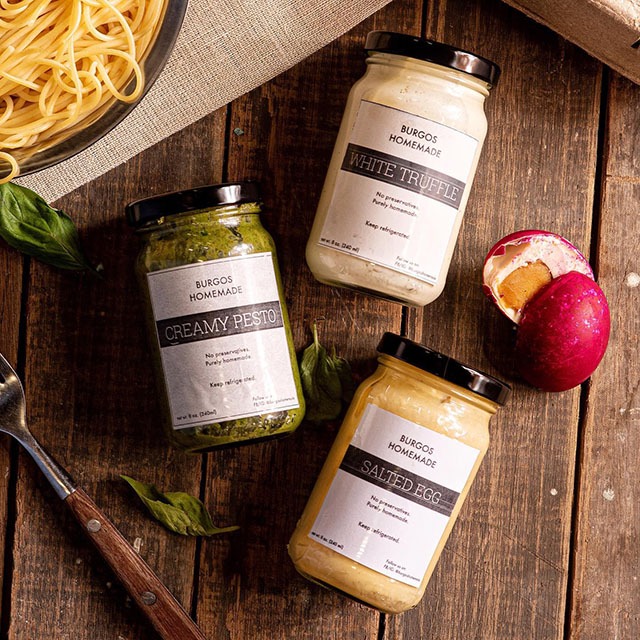 You can make delicious pasta dishes in a flash with Burgos Homemade's selection of sauces including pesto (P250/8 oz; P550/16 oz), white truffle (P250/8 oz; P550/16 oz), and salted egg (P280/8 oz). You can also use them to make homemade dips for your chips, veggies, and Melba toast.
How to order: Send a message to Burgos Homemade's Facebook page with your name, home address, e-mail address, contact number, order, and mode of payment. They accept payment through BDO, Metrobank, and LBC. See list of their shipping rates.
[instagram url="https://www.instagram.com/p/CCLmK6KHQ8a/"]
Whether you need a creamy dip for bread sticks, nachos, or crackers, you can choose from several addicting flavors from Chef Mira Happy Eats: basil pesto cream cheese (P130/ 4 oz), nori cream cheese (P130/ 4 oz), bacon caramel cream cheese (P130/ 4 oz), and sundried tomato cream cheese (P130/ 4 oz). 
How to order: Send a message to Chef Mira Happy Eats' Instagram page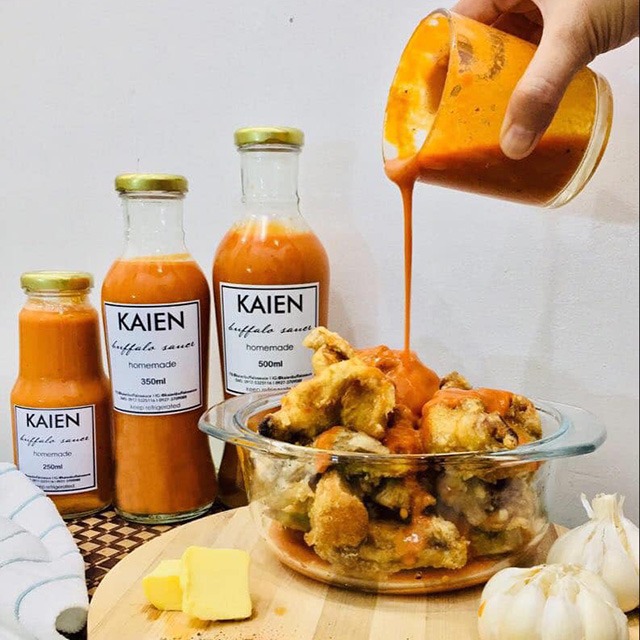 Craving buffalo wings? Make your own at home with Kaien's tangy, spicy, buttery buffalo wings sauce. You can get a bottle of 250 ml (P270) enough for up 1.5 kg of chicken, 350 ml (P360) good for up to 2.5 kg, or 500 ml (P500) for up to 5 kg.
ADVERTISEMENT - CONTINUE READING BELOW
Recommended Videos
How to order: Available on Shopee or send a message to (0927) 370-9088.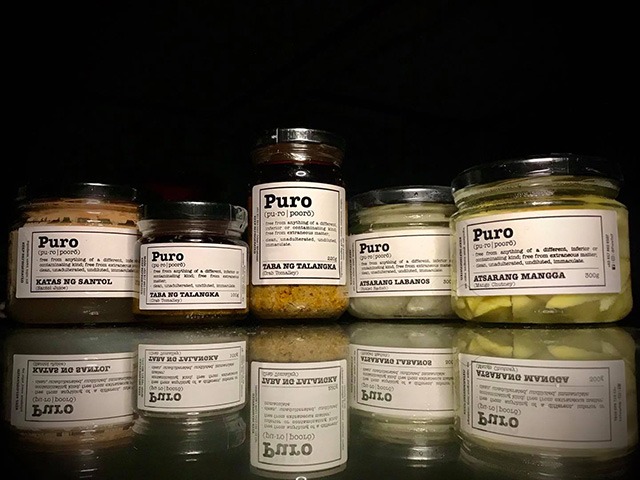 Puro is best known for their hearty, pure Taba ng Talangka (Fun fact: Even renowned Filipino chef Margarita Fores enjoyed it!), which you can use to make sauce for seafood dishes or pasta. They also have other exciting bottled delicacies like Atsarang Labanos, Atsarang Mangga, Katas ng Santol, and more.
How to order: Check out their Facebook page for a list of official resellers.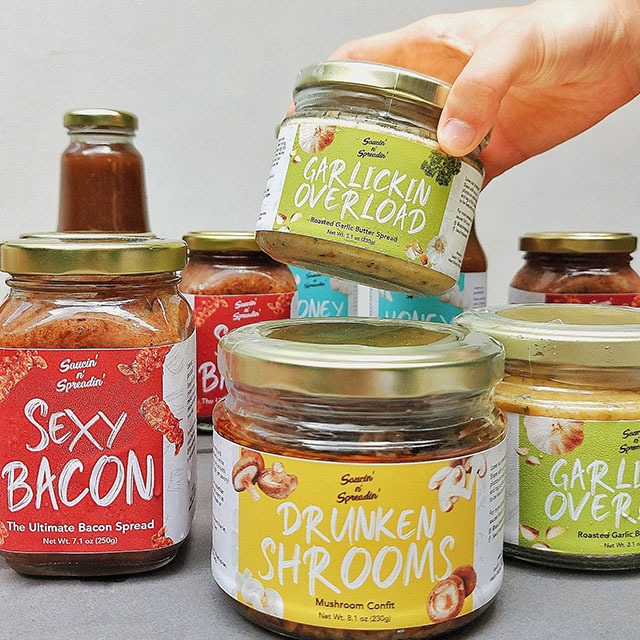 Saucin' n Spreadin' offers four delectable spreads that you can put on sandwiches, use as dip for chips or veggies, or marinate your meat and seafood with. Choose between a garlic butter spread called Garlickin' Overload (P345), the sweet and smoky Sexy Bacon spread (P490), Drunken Shrooms (P490), a combination of mixed mushrooms and anchovies cooked in wine and oil, and honey garlic sauce called Honey I'm Home (P250).
How to order: Send a message to Saucin' n' Spreadin's Facebook page.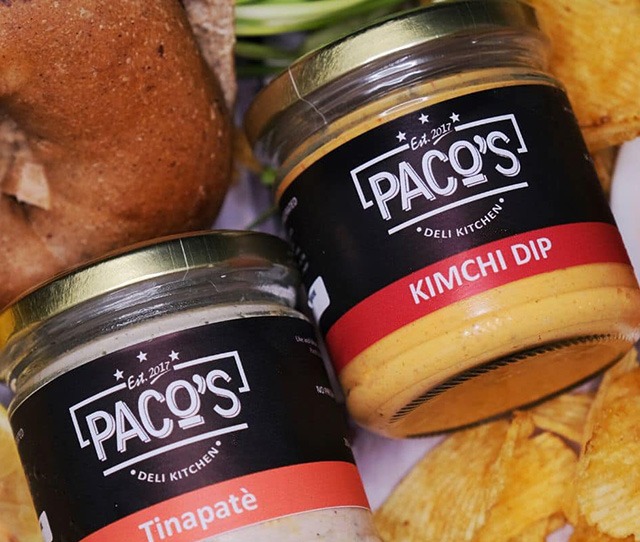 The uniquely flavored spreads you can get from Paco Deli's Kitchen will add kick and dimension to a serving of crackers or a fresh piece of toast. Take your pick between a smoked tinapa and cream cheese spread known as Tinapaté and for lovers of Korean cuisine, kimchi cream cheese dip. You can get them for just P200 per jar!
How to order: Send a message to (0917)527-6824.
TOP STORIES
***
Thinking about what to cook next? Join our Facebook group, Yummy Pinoy Cooking Club, to get more recipe ideas, share your own dishes, and find out what the rest of the community are making and eating!
Got your own version of the classic dishes? Pa-share naman! Get your recipe published on Yummy.ph by submitting your recipe here!