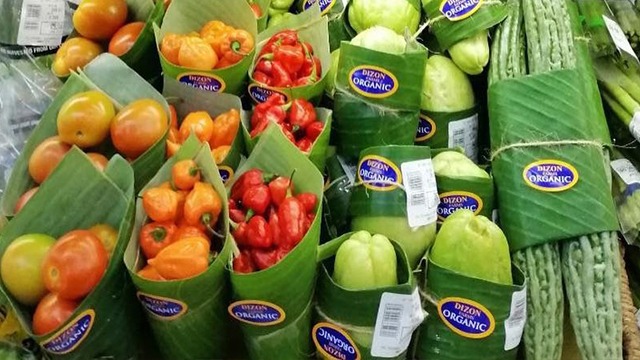 It's not #fakenews that the world uses too much plastic, that it eventually ends up in the ocean, causing harm to the sea creatures living in it. Sometimes, it's just left to really slowly disintegrate on land–approximately more than 450 years before plastic starts to decompose.
One of the major contributors to plastic production are supermarkets and the usage of plastic. Luckily for us, after news about Vietnam and Thailand's use of sustainable packaging for food packaging went viral, a few of our local farms and supermarkets are following suit.
Dizon Farms is one of the local farms which supplies fresh fruits and vegetables in supermarkets nationwide. Just last week, they slowly switched their usual plastic packaging with banana leaves at select supermarkets such as Robinsons Supermarket. They bundled the likes of lettuce, cucumbers, and ampalaya in a banana leaf, while they placed the smaller produce, like bell peppers and tomatoes, in a bouquet-like packaging made of banana leaves.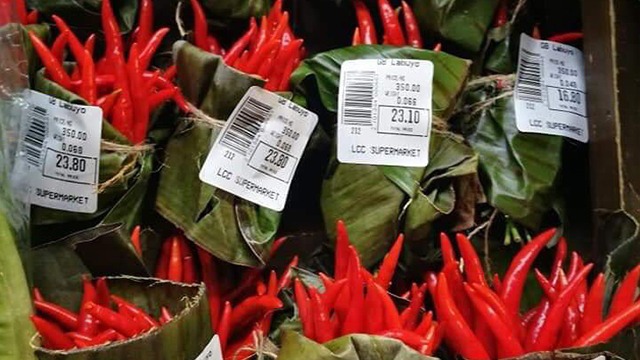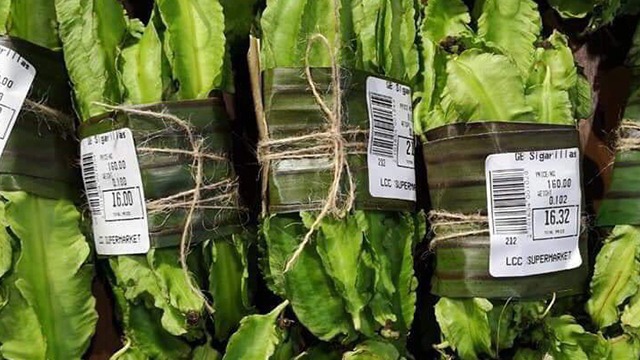 Another local supermarket taking a similar step to a more sustainable packaging is LCC (Liberty Commercial Center) in Albay, Bicol. Svea Villanueva-Reyes spotted a bundle of sili labuyo, pechay, and sigarillas bundled with banana leaves and tied securely with twine.
ADVERTISEMENT - CONTINUE READING BELOW
Recommended Videos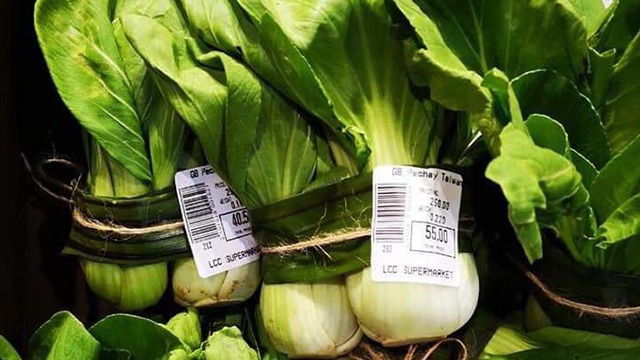 Hopefully, more farms and supermarkets find more sustainable ways to lessen their plastic usage. Also, don't forget to BYOB: Bring Your Own Bag while you're doing your groceries!
ALSO READ: