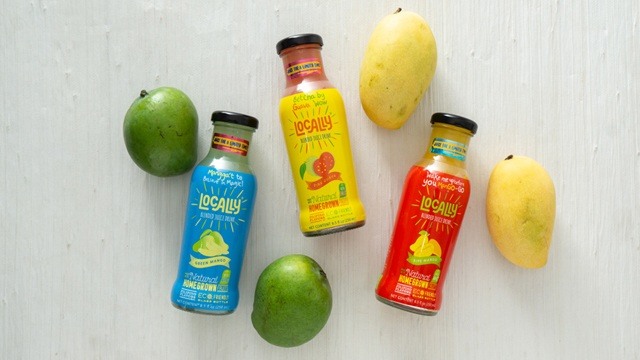 We found your newest fruit juice obsession: Locally, launched three limited edition flavors: Wake Me Up Before You Mango-go (Ripe Mango), Mangga't to Believe in Magic (Green Mango), and Betcha by Guava Wow (Pink Guava).
The homegrown brand injects the Filipino spirit into everything they do, from its ingredients sourced from places like Quezon, Batangas, and Zambales, to its quirky, punny flavors, and colorful packaging. The brand also supports local communities of the Filipino farmers.
They come in both bottled and canned versions, perfect for all of your remaining summer trips and adventures.  "We wanted to showcase our national fruit not just in its traditional ripe form, but also in the green variety, making it the first ready-to-drink green mango juice in the country," says Gretchen King, Group Product Manager of the juice brand. "Another popular fruit, pink guava gives a burst of sweet and sour flavors, and refreshment in a bottle, perfect for exploring on hot summer days."
Locally fruit juices are available in most supermarkets and groceries in Metro Manila.