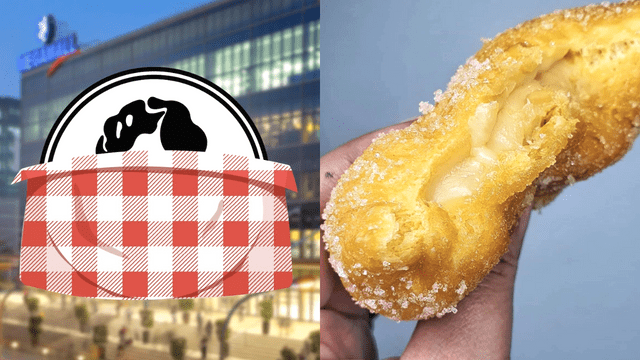 This is huge, Lola Nena's fans! The famous Tripe Cheese Donuts and more of your Lola Nena's favorites are all making their way to one of the biggest malls in Metro Manila.
In a post by Lola Nena's, they heavily hinted that they're soon opening a new branch at SM Megamall. The post includes a photo of the Lola Nena's logo with a blurred-out photo of Megamall at the back. The caption: "Lola has a MEGA surprise!! :D"
[facebook url="https://www.facebook.com/lolanenasph/posts/pfbid02Nhz6NSL6ee5Ty2b4yo68jtZvecWLNPTitqA6KzEs8M4n5DEpPUnTassoFfEnA46Jl"]
SM Megamall's Facebook page even shared Lola Nena's Facebook post, further strengthening the speculation (if you can still call it that) that Lola Nena's is soon opening at SM Megamall.
[facebook url="https://www.facebook.com/smmegamall/posts/pfbid02pTm4wHxM3nJ2u4VyqnasJRihjKReokBUFBoqYXqQpmmsQknvba3xuZGhHK9XWx6fl"]
While there's no assurance when the Lola Nena's SM Megamall branch will officially open soon, those who live nearby SM Megamall or work in the same neighborhood can hope to get their Lola Nena's fix sooner and easier with this teaser. We have our fingers crossed that the Lola Nena's cafe will also be part of the soon-to-open branch!
*****