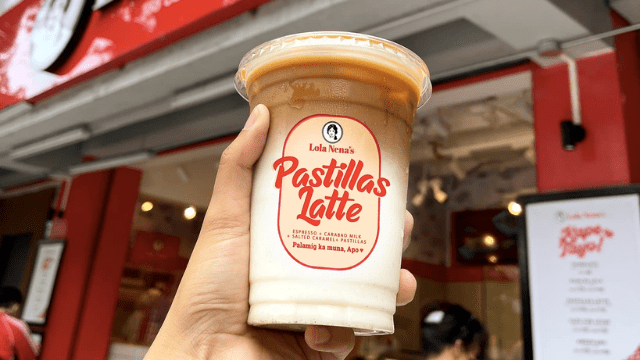 Just in case you missed it: Lola Nena's now has a store in Tagaytay that opened earlier this year! Aside from the famous Triple Cheese Donuts and other menu staples, Lola Nena's also started offering branch-exclusive items like the Pastillas Latte.
[facebook url="https://www.facebook.com/lolanenasph/posts/5070780366295035″]
Lola Nena's Pastillas Latte uses espresso shots with fresh local carabao milk that makes the drink creamier, forming a gradient drink. It also uses salted caramel and cubes of pastillas (as sinkers!) to make the latte sweet.
This drink used to be only available at the Lola Nena's Tagaytay branch but they recently announced that the Pastillas Late is also now available at their new Sauyo branch, located at 188 Don Julio Gregorio, Novaliches, Quezon City.
*****