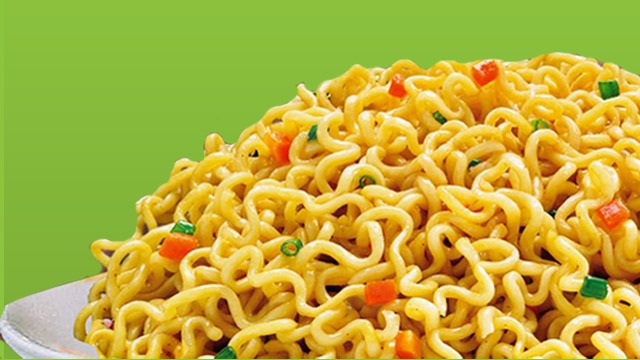 We've all been there: Craving the familiar flavors and aroma of Pancit Canton, be it for merienda to enjoy with pandesal, for a midnight snack and top it with a sunny side up egg, or for nursing a hangover and eating it with whatever you can recall having in the cupboard.
And if you often cook the instant noodles for yourself, you know that one pack is bitin but two packs are too much. Luckily, Lucky Me!, at long last, created the Pancit Canton Kasalo Pack to this longtime problem of its fans.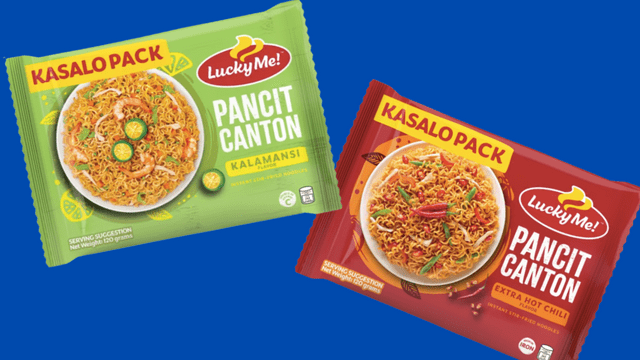 The Pancit Canton Kasalo Pack is the in-between, the middle ground, the compromise between one regular pack of Pancit Canton and two regular packs of Pancit Canton. A regular Pancit Canton pack has a net weight of 80 grams, and two packs add up to 160 grams. The new Kasalo Pack's net weight is 120 grams, which is exactly 1 1/2 Pancit Canton!
With each Kasalo Pack, you get more of the thin, springy noodles and more of the seasoning. It has the same familiar taste, the same familiar aromas of Pancit Canton we all grew up with. 
Lucky Me! Pancit Canton's Kasalo Packs are only available in two flavors: Kalamansi and Extra Hot Chili. Just in case you didn't know, the Kalamansi variant is the bestselling Lucky Me! Pancit Canton flavor out of all the flavors, and the Kalamansi + Extra Hot Chili combination is also one of the most popular combinations ever.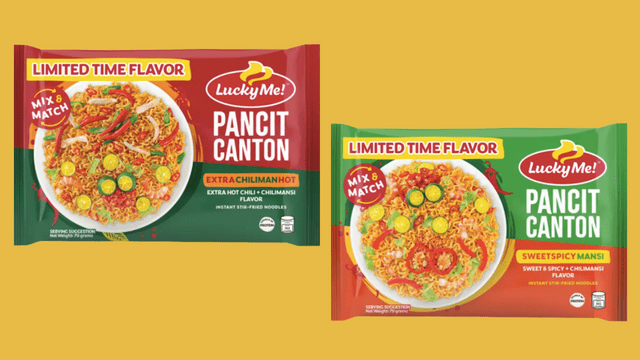 If you often mix and match different flavors of Pancit Canton to get a medley of flavors that suits your taste, then you should also be on the lookout for the Lucky Me! Pancit Canton's limited edition Mix & Match flavors which are the Extra Chiliman Hot (Extra Hot Chili + Calamansi) and the Sweet Spicy Mansi (Sweet & Spicy + Chilimansi).
ADVERTISEMENT - CONTINUE READING BELOW
Recommended Videos
The net weight of the Mix & Match packs is 79 grams, which is a gram lighter than the regular pack. But at least with this new line, you no longer have to buy two packs of Pancit Canton which can be too much. 
Lucky Me! Pancit Canton's Kasalo Packs (P20.52) and Mix & Match Packs (P15.96) are all available on Monde Nissin's Lazada flagship store.
Lazada Voucher Code 
Are you a new Lazada shopper? Then you'll love that you can use this voucher code when you shop in that online store using the mobile app: 
New Customer: D11LAZOPPUB
Mechanics:
*Sponsored by Lazada 
1. 70% OFF, P60 max discount, no minimum spend; not applicable to Digital Goods
2. Valid from November 11 to 13, 2022. 
*****