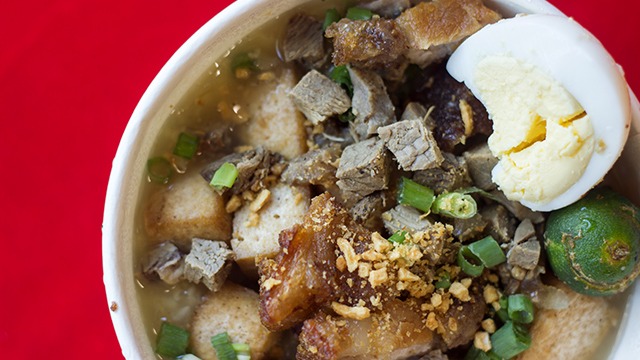 Little else comes close to lugaw and bulalo when it comes to Pinoy comfort food. The warmth of these dishes are known to cure the blues when you're down with the flu, going through life's heartbreaking moments, or nursing a really bad hangover (or when you just need a bowl of soup to warm your soul). You can find great lugaw in hole-in-the-wall restaurants and you can find great bulalo in Tagaytay, but you can find both of these go-to comfort food in one bowl at Bulalugaw Express.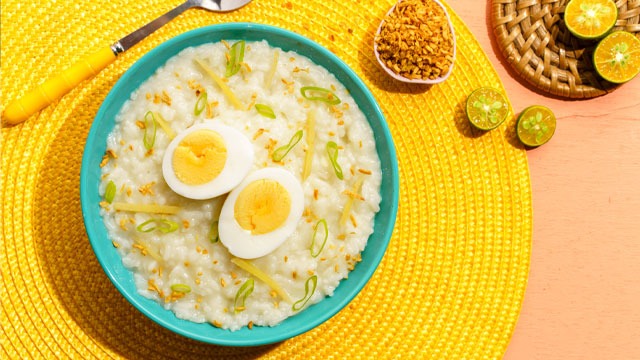 Lugaw with Egg Recipe
Posted in:
Recipe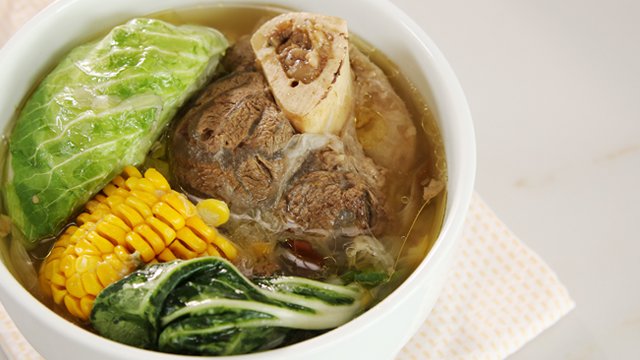 WATCH: How to Make Bulalo
Posted in:
Cooking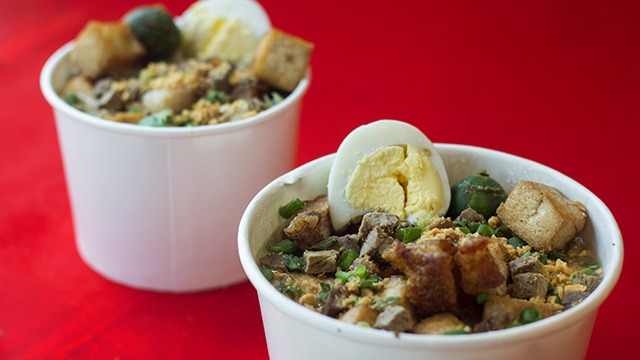 Bulalugaw Express' specialty is the Bulalugaw, which is a fusion between the sticky rice of lugaw boiled in the flavorful broth of bulalo. There are a lot of Bulalugaw bowls available, but the one we tried is the Original Beef Bulalugaw (P69/regular; P79/large). Our bowl was filled with warm lugaw, topped with tender bulalo beef chunks that are sliced into small cubes. If it's available, you can opt to add a sinfully delicious shank of bone marrow for that extra oomph!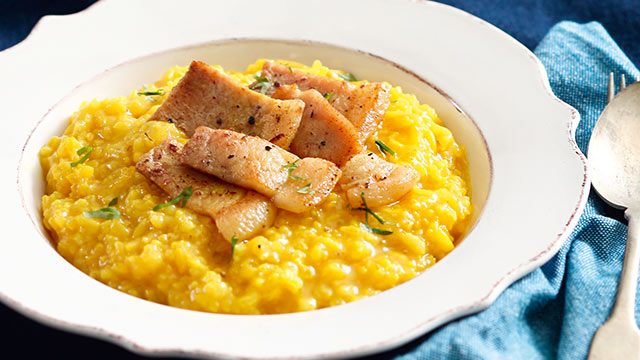 Spiced Pork Lugaw Recipe
Posted in:
Recipe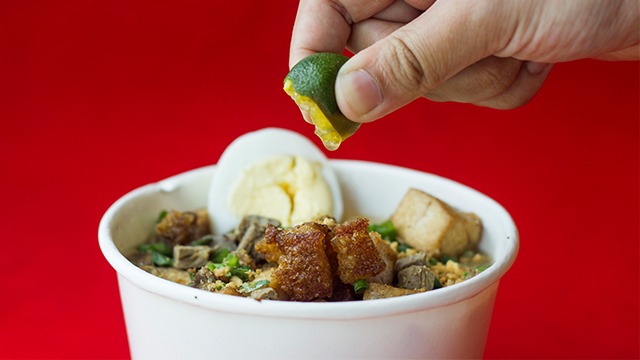 We topped our Original Beef Bulalugaw with lots of crunchy garlic bits, onion leeks, hard boiled egg, and of course, what would lugaw be without tokwa't baboy! Bulalugaw Express has its own tokwa't baboy, the Tokwa Con Lechon. This side dish or topping is made with deep-fried tofu and bagnet-style lechon kawali. The Original beef Bulalugaw with the Tokwa Con Lechon is best drizzled with a bit of Bulalugaw Express' special soy sauce concoction.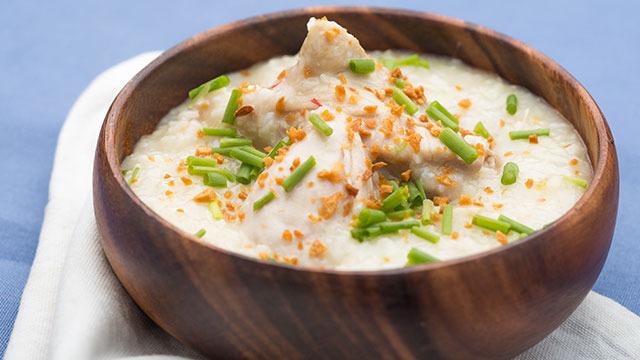 Chicken Lugaw (Chicken Congee) Recipe
Posted in:
Recipe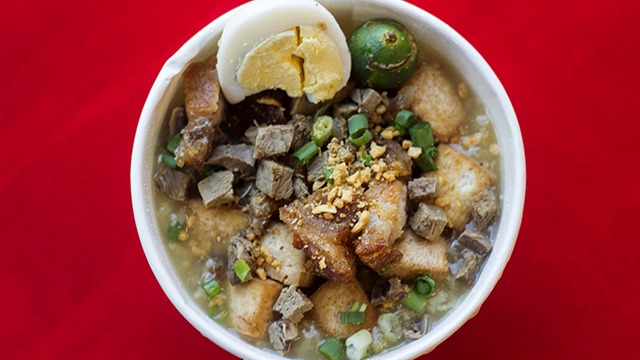 Also on the menu are the Lechon Kawali Bulalagaw (P79/regular; P89/large) that is topped with crunchy bagnet-style lechon kawali, the Arroz Con Pollo (P79/regular; P89/large) which is topped with seasoned ginger chicken strips, and the Goto (P79/regular; P89/large) that's topped with ox tripe. But if you want to have a bit of everything, there's the Bulalugaw Super Special (P139). It's topped with beef bulalo chunks, chicken strips, ox tripe, bagnet-style lechon kawali, topped with egg, fried garlic, and spring onions.
ADVERTISEMENT - CONTINUE READING BELOW
Recommended Videos
You can find Bulalugaw Express at select Shell Select stations: Shell Select – SLEX Mamplasan, Shell Select Estrella Makati, and Shell Select – Dona Soledad. They are opening soon in Farmers Cubao.
For more information, follow Bulalugaw Express on Facebook.
ALSO READ: