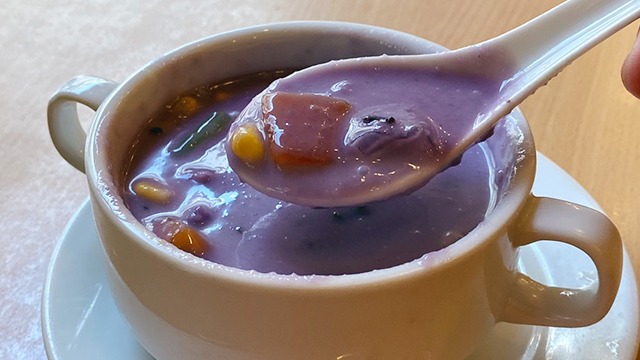 Most of the time, we enjoy tikoy when it's coated in beaten egg, then pan fried until golden brown; sometimes, tikoy is cooked lumpia-style, too. Luk Yuen, on the other hand, has an interesting, unique, but delicious way of serving tikoy by adding coconut milk.
Luk Yuen, one of the OG Chinese restaurants, is offering Flavored Tikoy Cubes in Coco Milk (P105) as part of their Chinese New Year specials. You're correct to think that this is similar to ginataan, but Luk Yuen turns it into something more special, just by adding ingredients that you won't typically combine.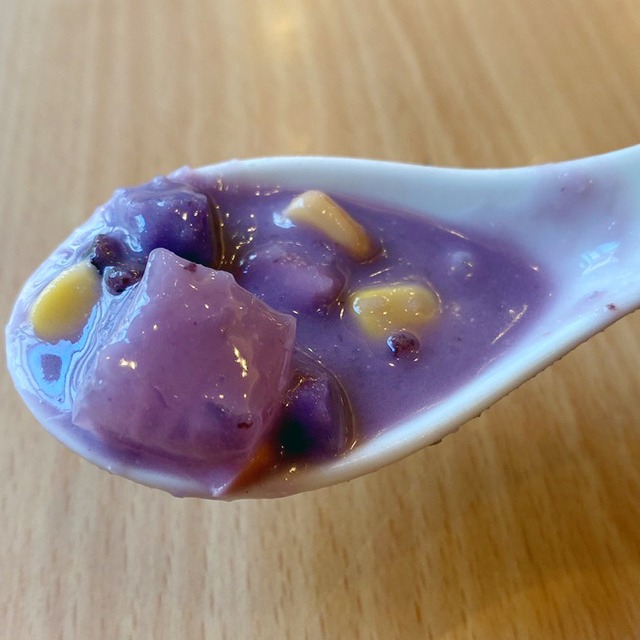 This dessert has three flavors of cubed tikoy: original, pandan, and ube, swimming in purple-hued thick, sweet coconut milk. It has a bit of nata de coco and bits of gabi which makes the sauce thick, but what makes it even more special is the incorporation of corn kernels and crushed dark peanuts that add a contrasting texture to the overall softness and creaminess of the dessert.
You can have this either hot or cold—just tell the server your preference. Don't worry, it's good either way!
Luk Yuen will serve the Flavored Tikoy Cubes in Coco Milk until January 25, 2020 only.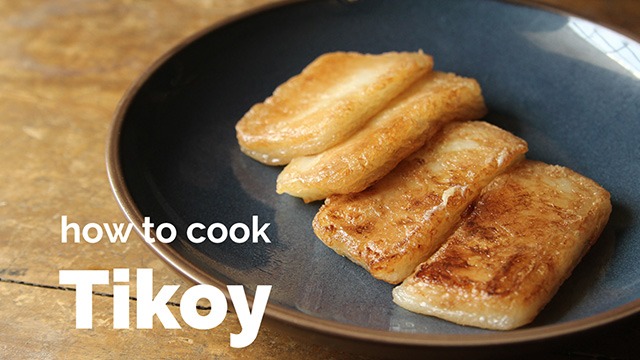 WATCH: How to Cook Tikoy (Rice Cake)
Posted in:
Cooking
ADVERTISEMENT - CONTINUE READING BELOW
Recommended Videos