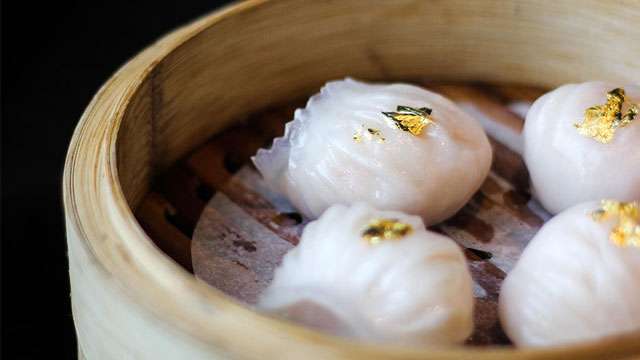 Ever tried succulent shrimp dumplings with gold leaf? Order these delicious dumplings along with Lung Hin's new Cantonese menu, Anew, at the Marco Polo Ortigas.
Aside from the Steamed Shrimp Dumplings with Gold Leaf (P298) and favorites such as the flavorful Pan-Fried Crispy Egg Noodles with Prawn Ball and Minced Meat (P860), there are new dishes such as the Pan-Fried Grouper with Truffle Oil and Sugar Peas (P980) which reflect Chef Jung Hin's dedication to serving authentic dishes with a twist.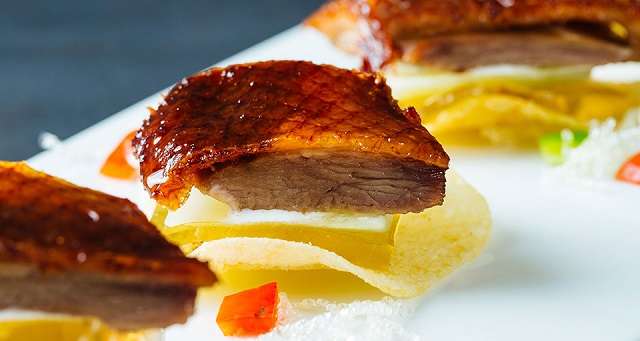 A delicious way to start the meal is with the new dish Peking Duck with Osmanthus Flower Jelly on Potato Chip (P1,200), a crispy alternative to the usual wrap. Each bite is a layer of sliced duck on jelly, a light, less sweet melt-in-your-mouth than the usual hoisin or plum sauce, and a cucumber slice and underneath is the chip. It's a combo of textures and flavors that when eaten together makes for a delightful bite each time.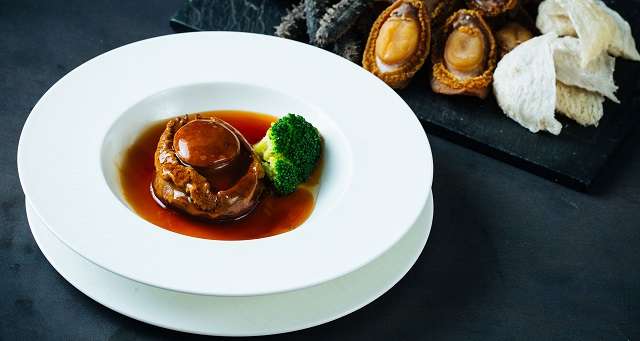 For your main, choose either a favorite such as the Crispy Roast Suckling Pig or partake of the savory Braised South African Abalone with Hong Kong Dried Sausage and Waxed Meat Fried Rice (P3,288), a new dish featuring the exquisite mollusk imported for this special celebration. The abalones come from either South Africa or Australia and you have your choice of which you prefer. The abalone dishes are only available until February 28.
Finally, for dessert, it's not the Chinese New Year without some tikoy, the glutinous rice cakes or nian gao. Take home a traditional nian gao with your choice of either ube or brown sugar (P988 a box) or the Double Happiness Koi Nian Gao, featuring two cakes in orange and coconut (P1,388). These are only available until February 21 so reserve your favorite now.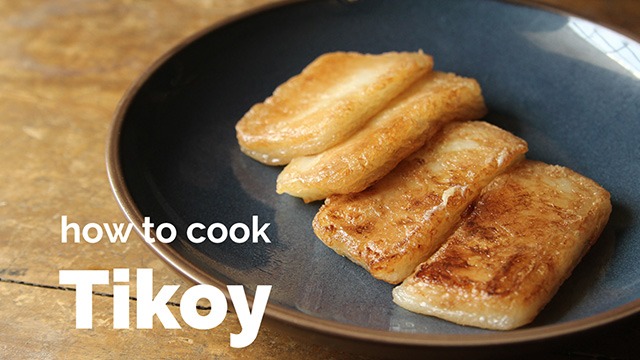 WATCH: How to Cook Tikoy (Rice Cake)
Posted in:
Cooking
Lung Hin is located on Level 44, Marco Polo Ortigas, Meralco Avenue and Sapphire Street, Ortigas Center, Pasig City. Call 720-7777 or visit www.marcopolohotels.com for more information.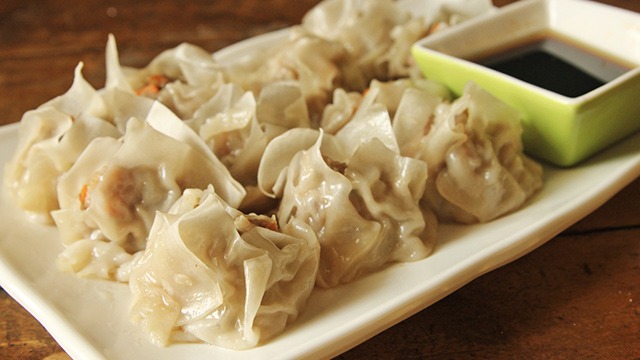 WATCH: How to Make Siomai
Posted in:
Cooking